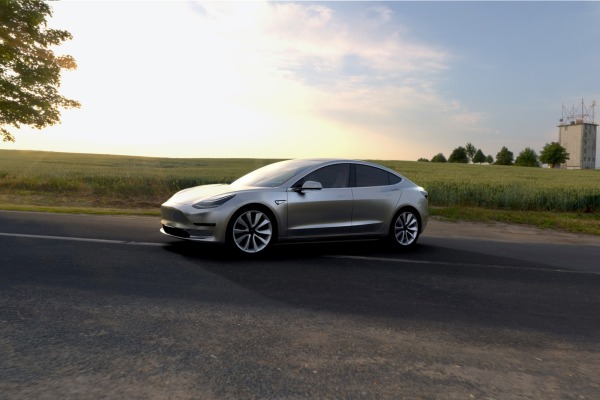 The automotive world is abuzz – well, some parts of it, anyway – with the news of two major mergers just announced. Tesla, the clean energy carmaker, is merging with Solar City, a solar panel manufacturer. Uber, meanwhile, is joining forces in a merger with Didi Chuxing, its former bitter rival in China.
Details of the Tesla-Solar City Deal
Tesla and Solar City posted a joint statement on the Tesla website that says, in part, "today we are announcing that the two companies have reached an agreement to combine, creating the world's only vertically integrated sustainable energy company."
The August 1 announcement comes one month after Tesla proposed the Solar City purchase.
The statement goes on to say that "solar and storage are at their best when they're combined," and emphasizing that together the two companies can operate more efficiently, more fully integrate products, and provide customers with a simple, one-stop solar plus storage experience.
Tesla says it expects to achieve $150 million in cost synergies in the first full year after closing. This will result in anticipated customer savings in hardware and installation, says the company.
The deal is an all-stock deal with an equity value of $2.6 billion. The transaction, which is expected to close in the fourth quarter 2016, still must be approved by the shareholders of both companies, as well as receive regulatory approval and meet "other closing conditions."
Uber-Didi Chuxing Create Powerhouse
After snagging a $1billion investment from Apple, Didi Chuxing, which dominates the Chinese private car service market, owning 87 percent will merge with ride-sharing giant Uber in China.
The two companies have been bitter rivals in China. Even so, the planned merger isn't a complete surprise. Uber has lost about $2 billion trying to gain market share since entering China. Didi Chuxing is on a growth trajectory, gobbling up competitors left and right.
A story in The Washington Post says that San Francisco-based Uber will receive $1 billion from Didi Chuxing in the deal. In China, Uber will maintain its brand under Didi Chuxing's ownership and receive a 17.7 percent share in the Chinese company, according to a press release from Didi.
The Chinese market has 1.3 billion consumers and a rising middle class. By joining the two companies, Uber benefits by being able to remain competitive in China without hemorrhaging cash, while Didi Chuxing stands to gain by access to Uber-developed software algorithms.
Stephen Zhu, Didi Chuxing's vice president, in a recent interview with The Washington Post said that the key to his company's long-term success depends on artificial intelligence algorithms. "Every user and driver have their own preferences and patterns – and we have to match them all in a second." The key, Zhu said, is artificial intelligence.
The value of the merged company is estimated at about $35 billion.
Search used cars for sale and find the best deals near you at iSeeCars.com.
To get a FREE iSeeCars VIN Report for a car, click here.