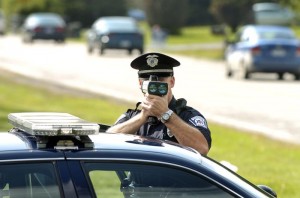 Just when you thought the furor might die down and you'd be safe to continue (or resume) texting behind the wheel, not so fast. A new device, similar to a radar gun in its operation, promises the ability to detect drivers who text.
Designed to help police catch texting drivers, the radar gun-like device is being developed by a Virginia company, ComSonics.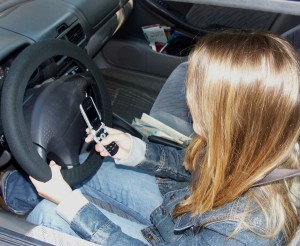 How the Tech Works
The concept is quite simple, although the design is likely proprietary. It works by zeroing in on the telltale radio frequencies emitted from a car when some person inside is using a cellphone.
Hold on a minute, you mean anyone in the car? For now, the technology won't be able to distinguish between a texting driver or a passenger busily tapping away. But they'll be working on that loophole, rest assured.
A report in the Virginia Pilot quotes Malcolm McIntyre of ComSonics saying that text messages, phone calls and data transfers operate on different frequencies – which the device they're working on will be able to detect.
Such a device would prove immensely helpful in the 44 U.S. states, the District of Columbia, Puerto Rico, Guam and the U.S. Virgin Islands, where it's now illegal for drivers to send texts while behind the wheel.
ComSonics, by the way, is located in Harrisonburg, Virginia. The company got its start in the cable TV industry. It provides calibration services for speed enforcement equipment. ComSonics' McIntyre discussed the move into texting detection during the second annual Virginia Distracted Driving Summit.
A few slight details to work out, besides the big one about who in the vehicle is actually texting, include privacy concerns to be overcome. Still, word to the wise: Better start learning to put your texting devices aside or block them from receiving/sending texts while driving before the cops have something to nail you on.
Search used cars for sale and find the best deals near you at iSeeCars.com.
To get a FREE iSeeCars VIN Report for a car, click here.