Has it really flown by this fast? With summer nearing a close and getting the kids ready to go back to school, parents may find themselves in a dilemma about what car is the most appropriate to buy for their teens (or college students, for that matter). Kelley Blue Book arrives to the rescue with some great choices for back to school cars for 2015.
Editors selected these 10 cars for their safety, affordability, functionality, practicality, style and how much fun they are to drive. We'll take a brief look at each and provide our comments. Overall, this is quite the A-list with lots of back-to-school cars kids and their parents can like. There are even three 2016 models on the list. The best news of all is that these cars are affordable, coming in under $20,000 (or just above).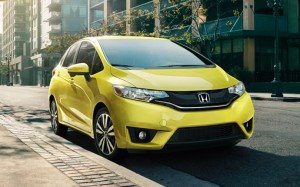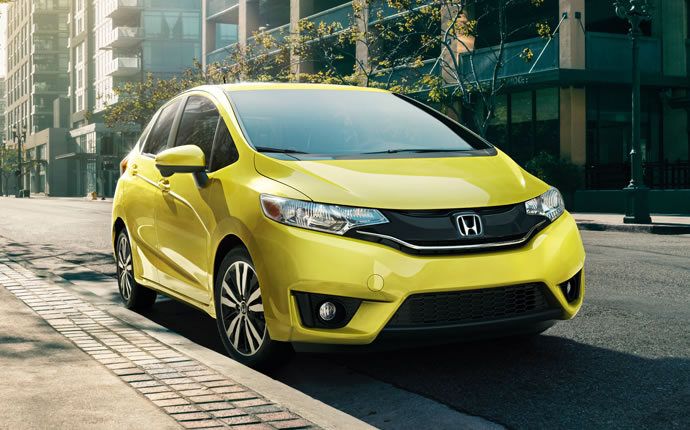 2015 Honda Fit – Redesigned for the 2015 model year, the 2015 Honda Fit is perhaps the most versatile vehicle on this list of back-to-school cars. It makes the grade in every category. It's safe, boasting a five-star overall safety rating from the National Highway Traffic Safety Administration and a Top Safety Pick from the Insurance Institute for Highway Safety. It can carry almost as much gear as a small crossover, thanks to the innovative Magic Seat. Rearview camera and available LaneWatch are other strong safety features. Fuel economy is an EPA-estimated 33 mpg city/41 mpg highway. Pricing for the 2015 Honda Fit starts at $15,790.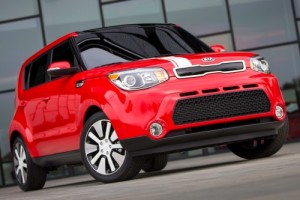 2015 Kia Soul – With a starting price of $15,190, the 2015 Kia Soul is not only affordable, it's also practical and comes with a lot of cool and useful standard equipment. Parents will appreciate the five-year/60,000-mile bumper-to-bumper warranty (highest in the industry). The Soul's 130-horsepower 1.6-liter four-cylinder engine delivers an estimated 24 mpg city/34 mpg highway fuel economy.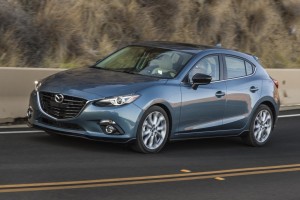 2015 Mazda Mazda3 – With traditional "zoom-zoom" fun-to-drive flair, the 2015 Mazda Mazda3, available in sedan and hatchback models, is practical, fuel efficient (up to 41 mpg on the highway), stylish and tech-savvy. You couldn't go wrong with this back-to-school car and the price is right, starting at $16,945 (sedan) and $18,945 (hatchback).
2016 Honda HR-V – A brand-new entry from Honda, the 2016 Honda HR-V is a subcompact crossover that's smaller than the ever-popular Honda CR-V. But smaller doesn't mean any less enjoyable. Here's what the HR-V has to offer your back-to-school student: fuel efficiency (up to 35 mpg on the highway), available multi-angle rearview camera, all-wheel drive, hill-start assist, and a side-view camera. Starting price for the 2015 Honda HR-V is $19,115.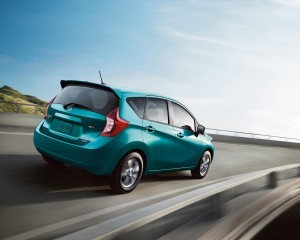 2015 Nissan Versa Note – A subcompact with a lot going for it, the 2015 Nissan Versa Note is surprisingly versatile, even offering such upscale features as AroundView Monitor, hands-free texting and Bluetooth connectivity. With an estimated 36 mpg highway fuel economy and a rear seat that folds flat to accommodate 38 cubic feet of students' gear, the Versa Note is a relative bargain. Prices start at $14,180.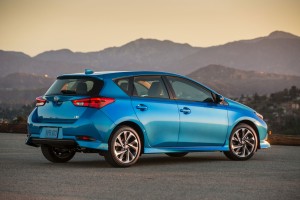 2016 Scion iM – KBB editors call the 2016 Scion iM five-door hatchback the "new kid on the block," and we'd have to agree. What's not to like? The Scion iM boasts eight airbags, a key safety feature sure to reassure parents. But the kids will like how the iM is fun to drive, has a six-speaker sound system, Bluetooth connectivity, and gets an estimated 28 mpg city/37 mpg highway fuel economy from the 137-horsepower 1.8-liter four-cylinder engine. Pricing starts at $19,255 for the 2016 Scion iM.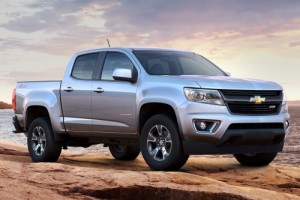 2015 Chevrolet Colorado – Sometimes the coolest kid in school is the one with the truck that can go just about anywhere – from the mountains to desert to beach, with plenty of gear in tow (and a friend or two). Enter the 2015 Chevrolet Colorado midsize pickup, with a standard 200-horsepower 2.5-liter four-cylinder engine and variable-valve transmission (VVT) that gets an estimated 19 mpg city/26 mpg highway fuel economy. A bonus is that the Colorado is a whole lot easier for kids to park than a full-size truck – and pricing begins at $20,120.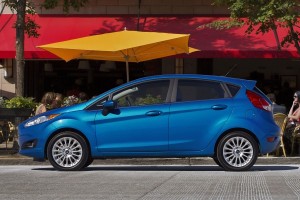 2016 Ford Fiesta – With SYNC3 and available swipe and pinch-to-zoom touch screen tech, the 2016 Ford Fiesta hatchback and sedan provide lots of good reasons for kids to enjoy driving this small car back to school. Fuel economy is as high as 43 mpg on the highway, so the Fiesta is easy on gasoline. KBB editors hail the Fiesta as a "sprightly sporty car and sensible smart car." Enough said. Pricing for the 2016 models is not yet available, but the 2015 pricing began at $13,965.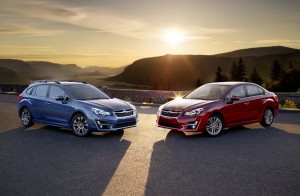 2015 Subaru Impreza – Where else could you get a sedan or hatchback with standard all-wheel drive at prices starting under $20,000? The 2015 Subaru Impreza can allow your back-to-school teen the confidence of knowing that snow or mud or rain won't keep them stalled. The Impreza is also stylish, has seven airbags, smart braking system, and available EyeSight® driver assist technology. Pricing for the 2015 Subaru Impreza begins at $18,195.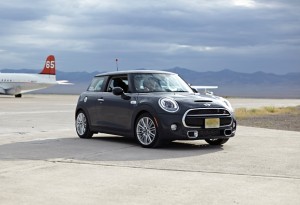 2015 MINI Hardtop 2-Door – KBB editors call the 2015 MINI Hardtop 2-Door a "blast to drive on canyon roads," but in our opinion, the MINI is just too much fun on any roadway. Powered by a 134-horsepower 1.5-liter turbocharged three-cylinder engine, the MINI Hardtop can deliver up to 40 mpg highway fuel economy. As for the price of the 2015 MINI Hardtop 2-Door, that starts at $20,700.
Search used cars for sale and find the best deals near you at iSeeCars.com.
To get a FREE iSeeCars VIN Report for a car, click here.