As 2016 unfolds, we are beginning to see a few changes in emphasis in the automotive industry. One of those changes is a new push for sports driving as consumers become more willing to embrace what, for a few years now, have been deemed impractical toys. Buying audiences are generally more mature today as the average age of new car buyers rises. More empty nest buyers means less need for practicality. It also means there is a bit more nostalgia included in the interests of the new car buyer. Hence our top two picks in sports cars are iconic American driving machines.
We've reviewed several sports cars here at iSeeCars for the 2016 model year. Using our ratings based on final score assessments, we've picked our favorites.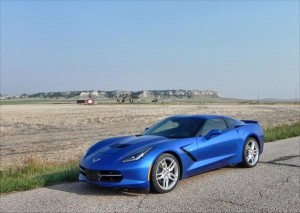 Chevrolet Corvette (Score: A)
Now in its seventh generation as an American icon, the Corvette is sexy, muscular, and nimble. Powered by a beautiful 6.2-liter V8, the 2016 Chevrolet Corvette has a beautiful nostalgically modern design, excellent driving characteristics, and a world-class interior experience.
iSeeCars scored the Corvette with a perfect 10 for its exterior look, fuel economy, and performance. The Corvette's lowest score was for safety due to its untested record. Buyers of the 2016 Corvette will be won over by its driver-focused appeal, excellent road dynamics, and immediately recognizable street cred. Read the full 2016 Corvette review.
Ford Mustang (Score: A)
Another powerful American icon, the Mustang has always been the "affordable sports car" in the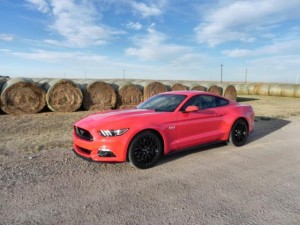 Detroit lineup. Redesigned for 2015, the 2016 Ford Mustang sees improvements to the already winning formula of nostalgic design. This is the car responsible for the term "pony car" and it continues to carry that tradition well.
High points for the 2016 Mustang include a much-improved interior experience, some great performance enhancements that really bring this car forward into the modern era, and an award-winning new technology interface with advanced safety options to boot. iSeeCars scored the Mustang with 9 out of 10 on almost every metric in our analysis with the exception of fuel economy (8) and predicted reliability (7). The former due to the better MPG vs power other rivals might offer and the latter due to the untested nature of the car's new design. Buyers of the 2016 Mustang will love the nostalgic look, excellent interior, and fast-paced appeal of this pony car. Read the full 2016 Mustang review.
Jaguar F-TYPE (Score: A)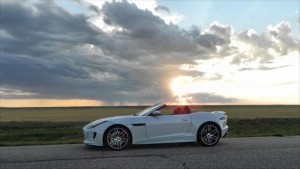 Rounding out our list of A-list contenders is the 2016 Jaguar F-TYPE, which also holds the designation as the most expensive car on our list. A two-seat coupe or convertible, the F-TYPE is striking on both a visual and visceral level. This Jaguar is what most would consider an "attainment" vehicle – it's the kind of car you strive to own and, once you do, realize that you've "made it."
iSeeCars described the Jaguar F-TYPE as "complicated simplicity" in its design, bringing complex elements together into what becomes a simple, easily understood package. The F-TYPE scored between 8 and 10 (out of 10) on all of our metrics for review. This is a car that almost literally stands alone without rival. Read the full 2016 Jaguar F-TYPE review.
Subaru WRX / STI (Score: A-)
Coming in close behind the As on our list is the 2016 Subaru WRX and WRX STI, the rally-winning sedan based on the Impreza. Introduced in 2015 as a new-generation for the enthusiast's racer, the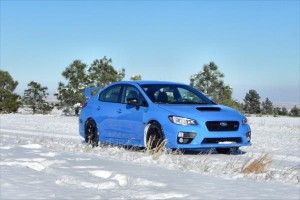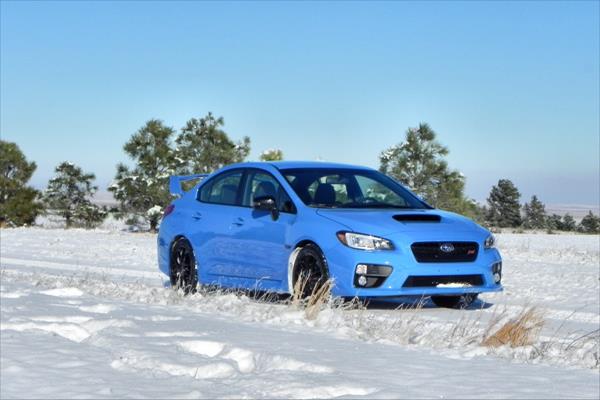 WRX dropped its hatchback styling in favor of a sedan's looks, but kept its focus on performance and capability. The total value package was upgraded for 2016, boosting this car's appeal for our review.
The 2016 WRX is a sport-focused car that maintains the practicality of an everyday sedan without losing its capability on and off the pavement. With the larger-displacement, boosted STI package, the WRX becomes a rally track ready machine off the showroom floor. For this reason, it's remained a popular enthusiast's car. Read the full 2016 Subaru WRX review.
Scion FR-S / Subaru BRZ (Score: B)
Known together as the "Toyobaru twins," the 2016 Scion FR-S and the 2016 Subaru BRZ are the affordable, driver-focused rear-driven sports cars designed in a collaboration between Toyota and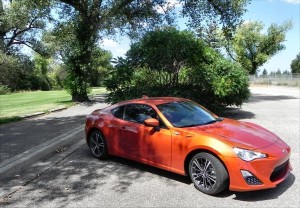 Subaru. A third, the Toyota FT-86, is not sold in the United States. The FR-S and BRZ offer a low-cost way for new buyers to begin in a sport coupe that has potential down the road for improvement and power upgrades. The engine powering these vehicles is a 2.0-liter boxer-style (horizontally opposed) four-cylinder that has a host of aftermarket and factory-prepped upgrades available from enthusiasts to the Subaru brand. This makes the FR-S and BRZ capable of hold excitement for entry-level buyers while holding the potential to appeal to sport car lovers with more sophisticated tastes. Focus in the FR-S and BRZ has been on power delivery and handling rather than on muscle and speed. The latter can be added relatively easily when the owner is ready to do so.
For that reason, the Toyobaru twins make our list as top picks in the sports car market. They virtually corner the market on attainable, non-intimidating, fun to drive sports cars that have plenty of potential for upgrades down the line without extremely costly retro-fitting requirements. Read the full 2016 Scion FR-S review or 2015 Subaru BRZ review.
Conclusion
This finishes the 2016 Best Sports Cars list from iSeeCars. We tried to include something for everyone with a list running the gamut of top picks from various styles and price points within the sports car genre. If you have a favorite which iSeeCars has not reviewed, let us know in the comments below and we'll do our best to get it out for an extended test drive.
Search used cars for sale and find the best deals near you at iSeeCars.com.
To get a FREE iSeeCars VIN Report for a car, click here.