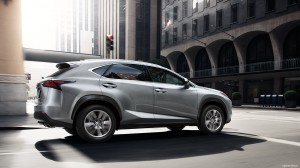 You're in the market for a new vehicle and you want something that's versatile, looks great, is fuel efficient and has some capabilities for going off-road or on different types of terrain. Oh, and you want the latest infotainment technology and it also has to be a very safe vehicle.
Maybe a crossover is in your sights. But you also may have a few questions about crossovers in general, questions you need answers to before plunging into a purchase of one make/model or another. Here we take a look at the crossover craze, decoding the CUV.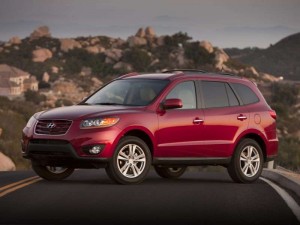 What is the difference between a crossover and a wagon or SUV?
The simplest way to talk about a crossover is to say that it bridges the gap between a car and an SUV. In general, a crossover rides more like a car and offers many of the features and capabilities (but not all) of an SUV. A wagon, meanwhile, falls somewhere in between a car and a crossover, riding like a car and also providing more room for passengers and cargo than some cars, but usually less than some crossover vehicles.
Crossovers are built off a car platform, as opposed to the truck-based platform for SUVs. Wagons, or station wagons, using old terminology, are car-based vehicles. SUVs also have rugged truck suspension components befitting the vehicle's versatile uses for towing, hauling and going off-road.
There are other differences as well. Take ground clearance, for example. Crossovers have the same higher ground clearance that SUVs have, although some crossovers have better ground clearance than others.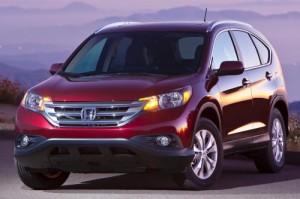 Crossovers are also taller than a sedan but shorter than an SUV. Cargo capacity is greater than a sedan and somewhere between that of a minivan and an SUV.
Some crossovers have available four-wheel drive, although they'll never be hard-core off-road vehicles. That's reserved for the rugged off-road SUVs like Jeep Wrangler and Nissan Xterra, etc.
Most crossovers have much better fuel efficiency than SUVs. That's because they're lighter in weight than SUVs and also offer smaller and more fuel efficient engines than many SUVs.
What are the different sizes of crossovers (compact, etc)?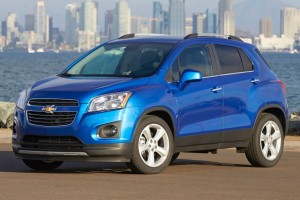 Crossovers come in subcompact, compact, midsize and full-size or large sizes. Subcompact crossovers include the all-new 2015 Chevrolet Trax.
Compact crossovers include the Honda CR-V, Mazda CX-5, Nissan Rogue, Hyundai Tucson, Mitsubishi Outlander and Toyota RAV4. All-new entries in the luxury compact crossover arena include the 2015 Porsche Macan and 2015 Lexus NX.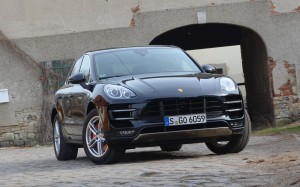 Midsize crossovers include the Kia Sorento, Hyundai Santa Fe and Toyota Highlander.
Large or full-size crossovers include the Chevrolet Traverse, Buick Enclave, GMC Acadia, and Acura MDX.
Are all crossovers good in snow and bad weather?
When it comes to driving in snow and bad weather, crossovers tend to be a better consideration than many sedans. Why is that? Crossovers handle like a car but have higher ground clearance and most have a lower center of gravity, which comes in handy when trying to navigate deep snow. They're also more likely to offer all-wheel drive, which may be necessary for really deep snow, muddy and rutted roads due to incessant downpours or heaving and thawing ground due to extreme temperature changes.
Vehicles with standard electronic stability control, which generally now include all the newer crossovers, are much more capable in snow and bad weather.
Of course, any vehicle – including crossovers – has to have the proper and well-maintained tires in order to be able to safely navigate weather conditions that may turn detrimental at any time.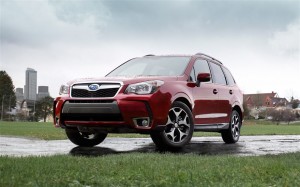 What are some of the top used CUVs?
The good news for consumers is that there are plenty of good used CUVs available in the market today. Looking at the recommended ones from reputable sources like Consumer Reports, Edmunds and Kelley Blue Book, here are some of the top ones to consider:
2005 Honda CR-V
2007 Mitsubishi Outlander
2009-2011 Toyota RAV4
2011-2012 Nissan Murano
2005-2005 Acura MDX
2005-2007 Toyota Highlander
2015 Subaru Forester
What automakers would we like to see make a CUV?
Turning to our wish list of automakers we'd like to see make a CUV, some are already promising to do so or have designs in the works for a crossover. Most of the mainstream automakers have crossovers, so they're covered. But, looking at specific makes, we're putting out there that a Corvette-inspired crossover might have some takers. Impossible, you say? In today's world, there's no such thing as impossibility. All it really takes is a great concept vehicle showcased at a few well-placed national and international auto shows and a lot of buzz on the Internet for an automaker to decide maybe this is one niche vehicle to take a little further.
Some luxury automakers that are coming to the table with all-new crossovers include Mercedes-Benz and Bentley.
The 2016 Mercedes-Benz GLE Coupe is a luxury crossover with standard all-wheel drive. The GLE450 AMG Sport Coupe will be powered by a 362-horsepower biturbo V6 and features Dynamic Select with five settings to personalize steering, engine and efficiency controls with the flip of a switch. The 2016 Mercedes-Benz GLE Coupe will be available in dealerships in summer 2015.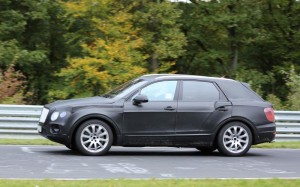 The 2016 Bentley Bentayga, the British company's first-ever crossover SUV, is said to be coming soon – either late 2016 or early 2017. The Bentayga promises to deliver "luxury and performance without compromise." The fourth make in the Bentley brand, the Bentayga is also expected to become its best-selling vehicle.
Bottom line: If you're in the market for a crossover, expect to be pleasantly surprised by all the possibilities available. Not only is this the hottest vehicle segment going today, but every major automaker – including some super-exotic brands – are clamoring to entice consumers to their entries.
As they say, the consumer wins.
Search used cars for sale and find the best deals near you at iSeeCars.com.
To get a FREE iSeeCars VIN Report for a car, click here.