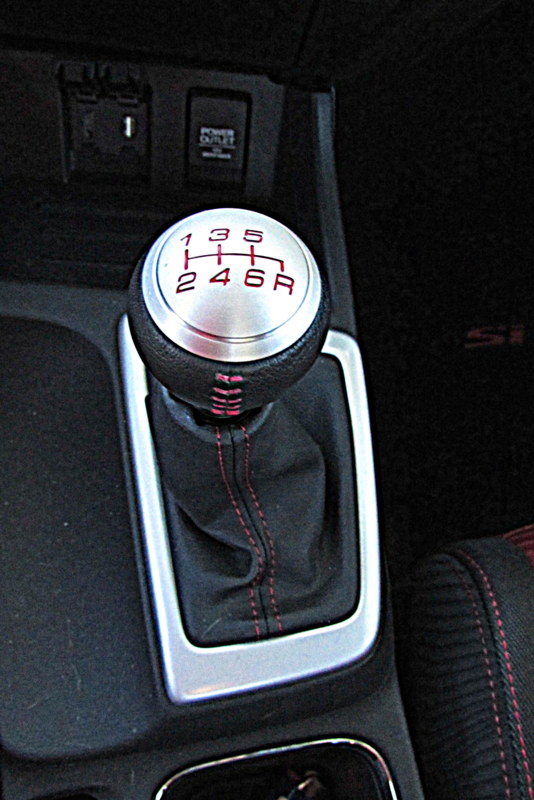 Written by James Hamel
Introduction
We have zero doubt in our minds that the 2016 Mazda Miata would have been vying for the best manual gearbox overall under $35,000 prize but unfortunately timing was not on its side and iSeeCars hasn't had a chance to road test it yet. The following vehicles and "runner up" second choices are organized into categories and also must have been driven by one of our road testers for a week. So while we have much stronger left calves compared to our right from miles of clutch use in LA traffic, we would never trade a moment driving a car with a stick shift for one with an automatic.
Many people say that the days of the manual gearbox are seriously numbered and that they are soon going to be irrelevant what with Porsche requiring you special order one in a 911 and Ferrari no longer offering them at all. Call us old school here, however, but we aren't ready to let HAL the computer take over driving duties for us quite yet. So if you still insist on driving a car with a clutch pedal (as many still do), there are a number of amazingly good choices available on the new car market for under $35,000. Here are seven options. Well, because 7 is allegedly a lucky number and we wish the survival of the manual transmission all of the luck in the world.
And many thanks to Honda, Ford, Mazda, Fiat, Nissan and Volkswagen for still offering stick shifts on so many of their models.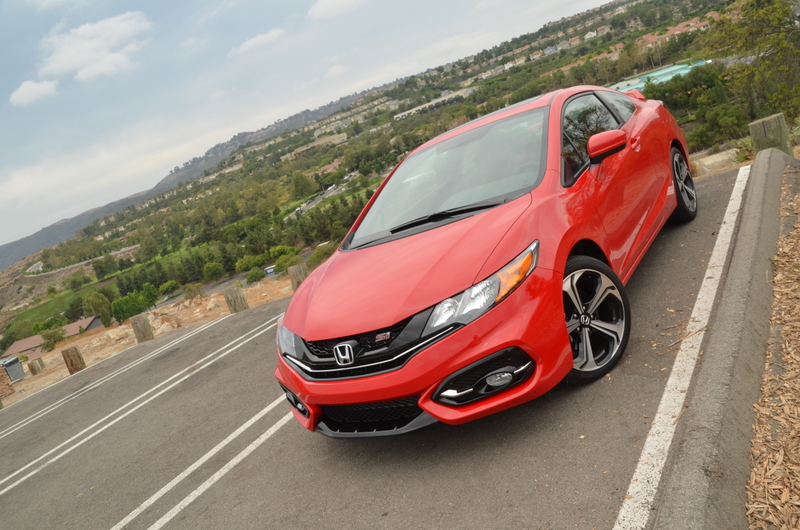 (Best Overall)—2015 Honda Civic Si
Simply put, the current 2015 Honda Civic Si may possess the most perfectly engineered and executed six-speed manual transmission currently on sale to mere mortals. Add in the fact that the Civic Si seats five in either stylish two door or family friendly four door form, it's easy to see why it won out over the traditionally excellent Miata self-shifter which here gets an honorable mention. The Civic Si stickers for about $23,000 and comes with all the comforts you could ask for plus some amazingly powerful brakes, razor sharp handling and as we mentioned before, a six-speed manual transmission so sweet to use that it must have been hand built by angels. Angels from Honda. (Alternate: 2015 Volkswagen GTI)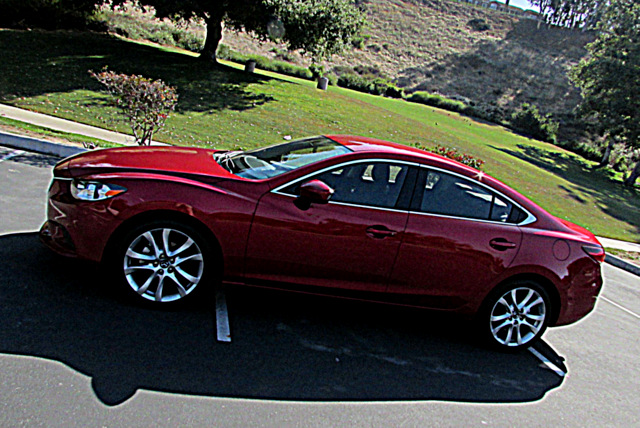 (Best Family Sedan with a Manual Transmission)—2016 Mazda6i Touring
There isn't an overwhelming amount of choice in the family sedan segment if you want a manual transmission but as usual Mazda has infused the segment with its 2016 Mazda6 a level of sporting character lacking in the competition. The 6 is roomy enough but drives like a smaller car and the 2.5 liter 185 horsepower 4-cylinder is not only plenty powerful and willing to rev but is also quite frugal. The 6 has truly the sweetest manual in its segment and betters even some premium offerings. The manual is offered only on base iSport models and our preferred choice the iTouring which for just over $23,000 boasts dual zone climate control, blind spot monitoring, cross traffic alert, 19-inch alloys and one of the best infotainment interfaces in the business. The Honda Accord Sport also is available with a manual gearbox and is definitely worth a comparative test drive as it is priced nearly identically to the Mazda6i Touring. (Alternate: 2015/2016 Honda Accord Sport)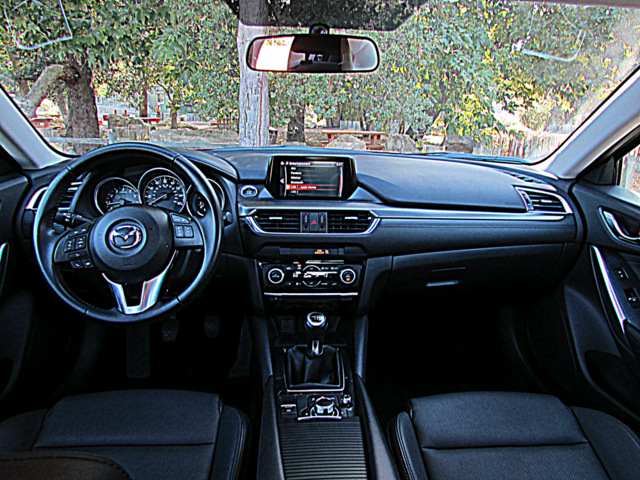 (Best Compact Car Manual Transmission)—2015 Mazda3 (any model) 
If the rest of the auto industry is starting to feel a bit ignored like middle sister Jan Brady, surely their cry would be, "Why is everything always Mazda, Mazda, Mazda!" Sorry, we can help that Mazda makes such sweet, smooth and perfectly calibrated manual gearboxes for so many of its automotive offerings. And the 3 is no exception with both the 2.0 liter 155 horsepower 4-cylinder and 2.5 liter 185 horsepower 4-cylinder both proving equally enjoyable (although obviously the 2.5 is faster) to drive when equipped with the manual gearbox. There are alternatives through the compact car universe, none of which can beat the Mazda but we did find the manual gearbox in a Forte SX turbo to be the best ever from that brand plus it comes with a sweet 1.6 liter 201 horsepower blown 4-cylinder. The Forte5 SX is the five door hatch variant and to our eyes the best looking. And the sedan doesn't offer the turbo motor.    (Alternate: 2015 Kia Forte5 SX)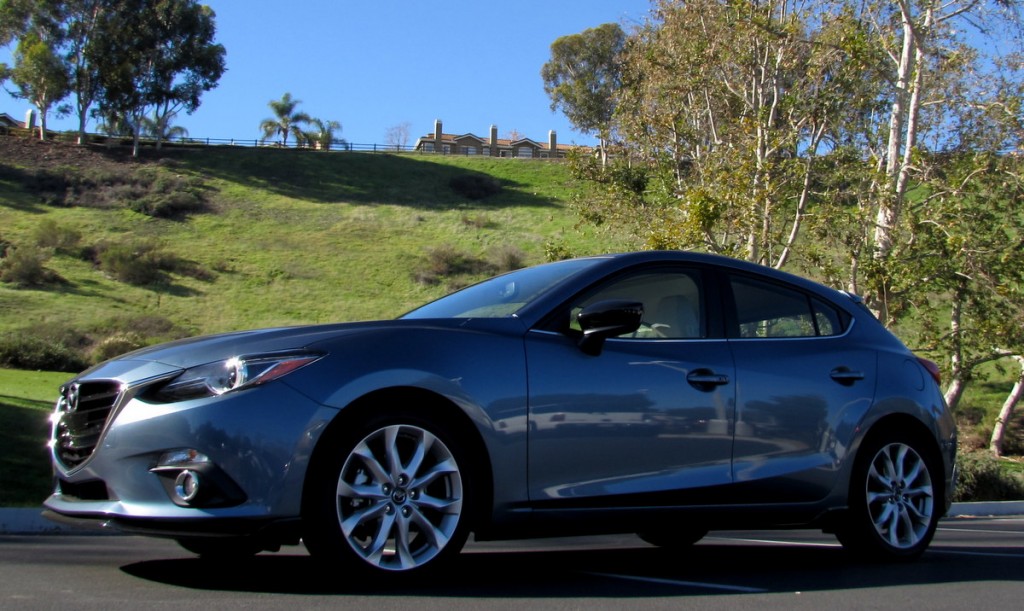 (Hot Hatchback)— 2015 Ford Focus ST
Sure, all of the headlines are going to the 300 horsepower plus Focus RS said to be coming Stateside sometime soon in what we can imagine will be limited "good luck getting one without a mark-up" numbers. That's why we recommend the 2015 Ford Focus ST with its potent 2.0 liter 252 horsepower turbocharged motor mated to a truly sweet shifting six-speed manual transmission that has nice and short throws helping the driver to never miss their intended gear. This "warm" hatch (only now because of the RS) should feel plenty "hot" to most drivers and truly the gearbox is a work of art all the way to its chrome gearknob which feels so lovely in your hand. As an alternate, we decided to recommend the hyperactive 2015 Fiat 500 Abarth which may lack the Germanic perfection of a Mini manual gearbox, it makes up for all that in Italian long throw character. And a Mini doesn't make as cool a noise as the Abarth, not by a long shot. (Alternate: 2015 Fiat 500 Abarth)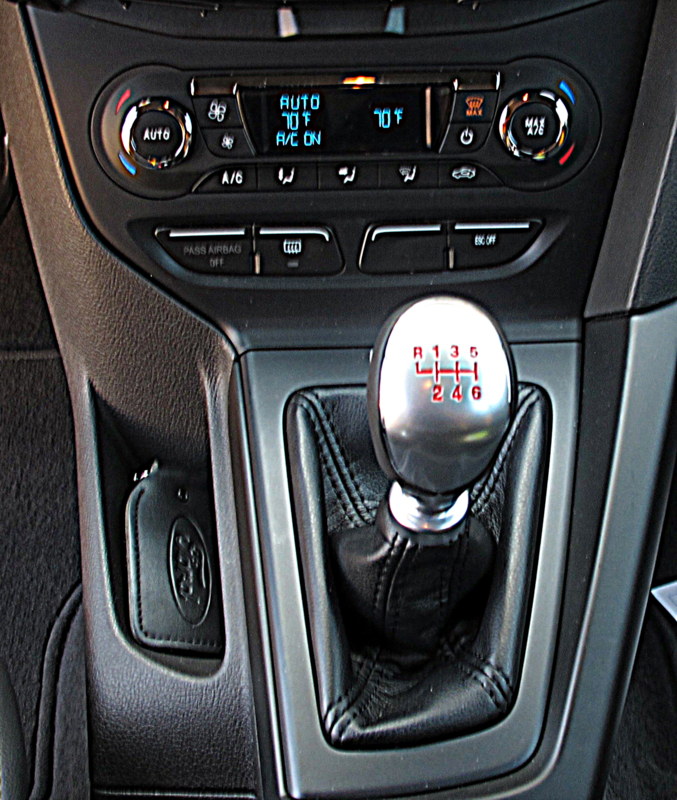 (Best Sport Coupe with Manual Transmission)—2015 Ford Mustang (EcoBoost Premium or GT hardtop Coupe)
The Ford Mustang used to have a rather brutally stiff and heavy clutch and the gearlever in the old days felt sometimes like it was more for giving you an arm workout than meant to change gears. But now all that has seriously changed and the 2015 Ford Mustang not only boasts an impressive 6-speed manual for a muscle car, it is impressively user friendly and fun by any measure. No matter if you pick the 435 horsepower V8 or the impressive 310 horsepower 2.3 liter Ecoboost turbo 4-cylinder, the clutch is easy on your calf muscle and forgiving while the shift action is pure snickety-click delight. Yeah, we just made up a word there. And if having a back seat in your sport coupe isn't hardcore enough for you, check out the 2015 Nissan 370Z whose manual gearbox can make anyone look like a seasoned expert. (Alternate: 2015 Nissan 370Z)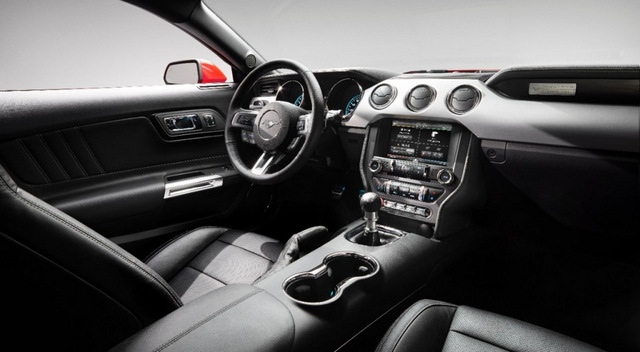 (Best Fuel Efficient Car with a Manual Transmission)—2015 Volkswagen Golf TDI 
The 2015 Volkswagen Golf TDI not only is available with a six-speed manual that is every bit as good as the one in a GTI but it also just recently set a Guinness Book of World records for fuel economy by a vehicle driven through all 48 continental U.S. States. The men behind that accomplishment, Mr. Wayne Gerdes and Mr. Bob Winger, managed to average over 81 miles per gallon and spent less than $300 on fuel. Now if you want to learn more about how they did this, head on over Mr. Gerdes site MPG.com. But in reality, diesels are not like hybrids in that they do not demand you change your driving style to get excellent fuel efficiency. That the Golf TDI also has a potent yet more refined 2.0 liter 140 horsepower/236 lb. feet of torque turbocharged 4-cylinder, the same suspension as the GTI and the easy to use 6-speed manual is just icing on a very appealing cake. We also want to mention the newly released Focus available with the 1.0 liter 3-cylinder EcoBoost which is plenty powerful mated to its slick shifting standard 6-speed manual. It would make a great first manual transmission car for anyone. (Alternate: 2015 Ford Focus 1.0 liter Ecoboost)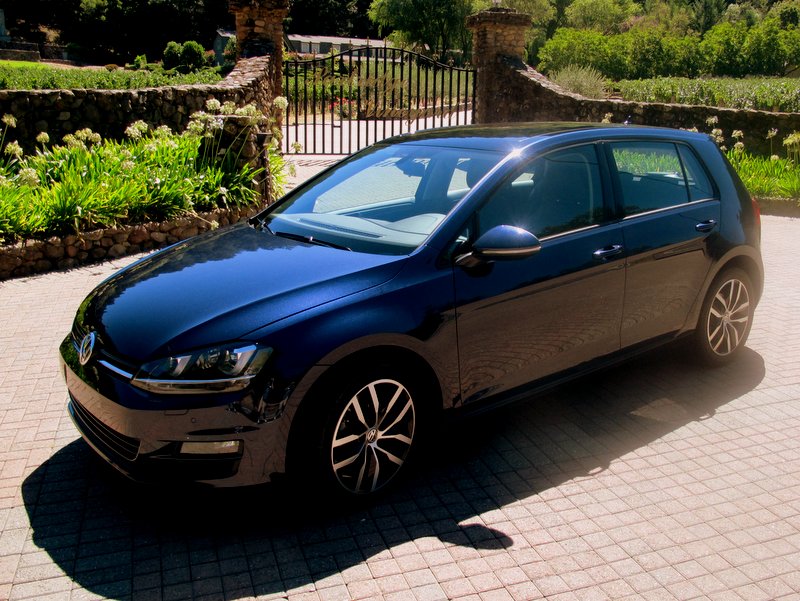 (Best SUV with a Manual Transmission)—2016 Honda HR-V
Based upon the latest Honda Fit which also has a terrific short throw manual gearbox option, Honda saw fit to offer the option of a manual gearbox when it transformed the Fit into the mini-Crossover HR-V which already appears on its way to being a huge sales success. We got a chance to test an EX 2wd version of the HR-V which stickers for just $21,165 and comes with a 1.8 liter 141 horsepower VTEC 4-cylinder that can require a double downshift up steep hills, automatic climate control, heated front seats, push button start, keyless entry, back-up camera, Honda Lane Watch, Bluetooth and pretty much only lacks leather seating and in-dash navigation. It has a huge, useful cargo hold with all of the "magic" of the Fit's "Magic Seats." So this is one utilitarian, affordable baby SUV that is good looking and can be had with a Honda smooth six-speed manual. SUVs with decent self-shifters are rare, honestly the only other one we know of comes with the base 2016 Mazda CX-5 Sport model. (Alternate: 2016 Mazda CX-5 Sport)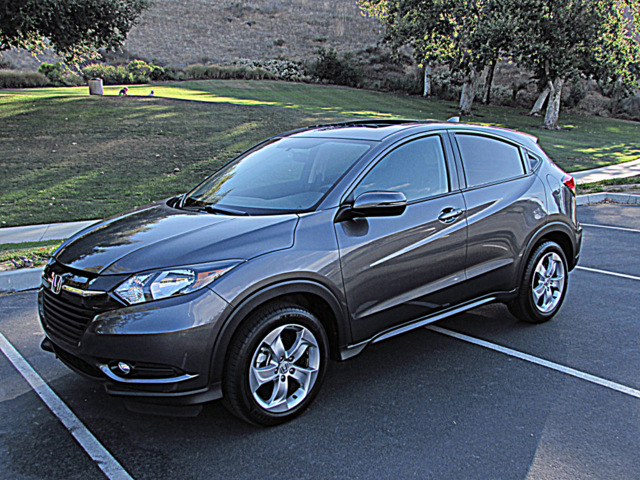 (Best Luxury Model with Manual Transmission)–2015 BMW 228i Coupe
This model in the ever expanding range of BMW sedans, bloated boulevard coupes, luxury limos and SUVs of all shapes and sizes is easily the vehicle that most adheres to this Bavarian automakers time honored traditions of the past. Its slim, two door styling looks svelte next to a 4-series and harkens back to the old 2002 as well as the original 3-series model which only came as a two door and in the United States was known as the 320i. The first generation 3-series may not have had perfectly balanced weight distribution for optimum handling but it was still plenty of fun to drive and even when the rear end would break loose in a sprinkle the car was easy even for a novice to correct. The standard four speed manual was also supremely easy to use with a clutch as forgiving as a priest at confession.
Now, if you plan on sticking under $35,000 as you can imagine you are going to have to choose your options (or should we say option as generally speaking you can only add one due to the $33,000 base price. That does leave you wiggle room that first off nets you a 228i hardtop with a 240 horsepower/255 lb. feet of torque twin scroll turbocharged 4-cylinder and a beautifully notchy 6-speed manual gearbox that is a no-cost option. You do get standard features like dual zone climate control, halogen headlamps, 3-spoke sport alloys, Bluetooth, USB, the i-Drive system for all in-car infotainment and BMW's 4 year/50,000 mile free maintenance plan.
Added cost extras that can still keep you under $35,000 include leather seats (non-sport), a metallic exterior color (otherwise the only free color is black), a 12-speaker Harman Kardon audio system upgrade, larger 18-inch alloys or perhaps a power moonroof. But seriously, just pick one. And don't even think about an option package. This is, after all, a BMW and is priced as such. But consider that each year fewer and fewer BMWs are offered with and sold with manual gearboxes and soon will most likely be a thing of the past. We, however, can't imagine any "ultimate driving machine" without one. (Alternate: 2015 Volkswagen CC 2.0 T Sport)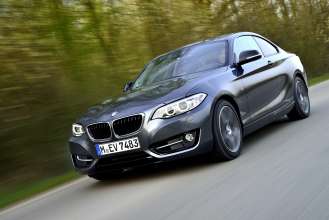 Search used cars for sale and find the best deals near you at iSeeCars.com.
To get a FREE iSeeCars VIN Report for a car, click here.