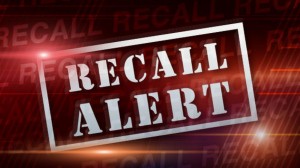 If you've ever owned a car, it's probably been in a recall. Chances are that it's been in more than one. Some vehicles, it seems, appear to be prone to recalls, although that may just be coincidence. The truth is that recalls are actually a good thing. A safety recall campaign is designed to identify and correct defects and conditions that pose a threat to human safety.
Too bad more Americans fail to pay attention to those recall notices, the ones that come from the automaker and spell out the specifics of what is wrong, what needs to be done, when parts will be available or what other remedies exist and other items of concern. The unfortunate fact is that nearly one-third of all recalled vehicles in the U.S. are never repaired.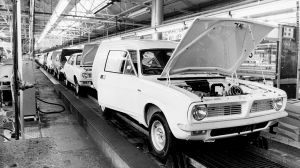 When Did Recalls Begin?
According to Consumer Reports, which in 2012 listed the largest auto recalls to that time, there weren't any vehicle recalls prior to 1969. They began that year when the National Highway Traffic Safety Administration (NHTSA), which oversees safety issues and mandates fees/fines for noncompliance, was founded.
Largest Recalls Ever
At that time, Ford Motor Company had the dubious distinction of having the largest recalls of any automaker: 21 million for transmissions that failed to engage park (covering model years 1970-1980), 15 million for fires caused by cruise control deactivation (covering Ford cars and trucks from the 1991-2003 model years), and 7.9 million for ignition switch fires (affecting 1988-1993 Ford Taurus, Probe, Explorer and Mercury Sable).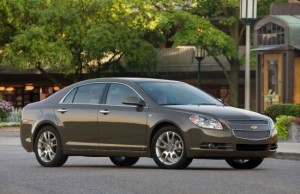 A list of the biggest recalls in history by USA Today last year (with data from the NHTSA) showed that General Motors (GM) had one of the largest recalls in 2014 affecting 5.88 million vehicles in the U.S. with potentially faulty ignition switches that could disable airbags. Another huge 2014 recall involved 5.39 million Honda vehicles for potentially faulty Takata airbags. The recalls involving Takata airbags covered 10 different automakers and affected 17 million vehicles.
In 2014, there were 803 separate recalls involving 63.9 million vehicles. According to the NHTSA, 123 of those recalls, affecting 19.1 million vehicles, were the result of the federal agency initiating them.
When Are Recalls Necessary?
The NHTSA has useful information on its website about recall campaigns that includes what does and does not constitute a safety recall. There are two criteria for initiating a recall campaign:
"When a motor vehicle or item of motor vehicle equipment (including tires) does not comply with a Federal Motor Vehicle Safety Standard.
When there is a safety-related defect in the motor vehicle or equipment."
Tools For Consumers
With recalls such an ever-present thing, there needed to be a better way for consumers to be able to tell if their vehicle had been repaired in the various recall campaigns, or to find out if a used vehicle they were considering buying had been fixed for all outstanding recall campaigns.
The NHTSA created a VIN Search tool to allow consumers to do just that. All you need is the vehicle identification number (VIN). Enter the VIN for any vehicle within the last 15 years. You'll be able to find out if the vehicle has not been repaired as part of a safety recall. You'll also have access to major automobile and motorcycle manufacturer databases, as well as obtain relevant recall information so you can contact the dealer or manufacturer about the repair "if it was part of a safety recall."
iSeeCars.com also has a Vehicle Recalls Dashboard that is updated daily. It includes number of recalls YTD, and other important stats regarding leading manufacturers.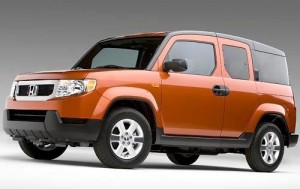 Honda Initiates Proactive Consumer Outreach Campaign on Takata Airbags
In early March 2015, Honda announced it would conduct a million dollar ad campaign with the express purpose of urging Honda and Acura owners to immediately check for open recalls and safety campaigns and to take their vehicles to an authorized Honda/Acura dealer for appropriate repairs as soon as possible.
This action on the part of Honda comes after the Japanese automaker's aggressive efforts to identify, locate and contact registered owners of vehicles with one or more recalls for replacing defective Takata airbag inflators.
The multimedia campaign will involve placing full-page, four-color ads in more than 120 newspapers, 30-second radio spots airing in more than 110 markets, and sponsored and customized Facebook posts to capture owners' attention and spur them to take action.
Further, the ad campaign will prioritize the 11 states and U.S. territories that the automaker has identified as representing the greatest risk to affected owners. These include Alabama, California, Florida, Georgia, Hawaii, Louisiana, Mississippi, Puerto Rico, South Carolina, Texas, and U.S. Virgin Islands.
Honda's multiple levels of customer outreach include automated phone calls, mailing notices via registered mail and overnight delivery services, and enlisting the support of authorized dealers and other measures. In the cases where mail has been returned as undeliverable, Honda has engaged the services of specialized search firms with access to unique databases in a further effort to locate registered vehicle owners.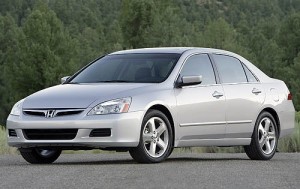 Honda/Acura models for which the Takata airbag recalls apply (certain specific vehicles only) include: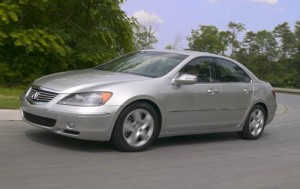 If you are the owner of a Honda or Acura from the abovementioned model years, besides checking the NHTSA site, you can also go directly to Honda and Acura. Honda's website is at www.recalls.honda.com or call toll-free at 1-800-999-1009, option 4. Acura's website is at www.recalls.acura.com or call 1-800-382-2238, option 4.
Still Confused?
There's no denying that dealing with auto recalls isn't the most pleasant activity, but it is definitely necessary. After all, you want to do everything you can to ensure the safety of every passenger in your vehicle, as well as doing your part to prevent accidents caused by defective equipment on your vehicle.
Scheduling other vehicle service at the same time you have the recall campaign tended to may minimize the sting a bit. In some cases, the automaker may even make a loaner vehicle available to you as part of the recall campaign, or as a goodwill gesture.
Bottom line: auto recalls will always be with us. This is one auto safety issue that you simply cannot ignore. Pay attention to any vehicle recall notice you receive and get your vehicle repaired as soon as possible.
Search used cars for sale and find the best deals near you at iSeeCars.com.
To get a FREE iSeeCars VIN Report for a car, click here.