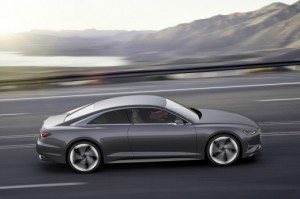 If the idea of a self-driving car doesn't strike you as happening anytime soon, you're not wrong. The wide-scale use of such vehicles is at least a decade or two off. Still, there's a lot going on to pave the way for this eventuality, an issue we want to spend a little time on here.
We'll cover who's working on self-driving cars, which states allow them, how the technology actually works, and give our thoughts on where this will all shake out.
Who's Working on Them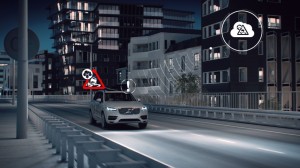 The list of companies currently working on self-driving cars is short, but is expected to grow in coming years. Not a month goes by without some rumor or announcement that yet another entity is getting into the business of producing or joining a consortium to promote self-driving cars.
Currently, the big names often mentioned include Audi, BMW, Toyota, Tesla, Google and Apple. Volvo's recent announcement that it would place 100 production-ready autonomous cars in consumers' hands by 2017 means the Swedish automaker is primed and ready for self-driving cars and fully intends to be in the running when such cars are legal to drive on public roads.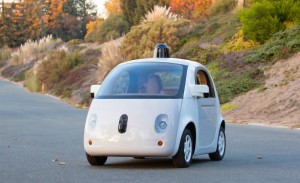 Google's earlier self-driving car was based on a Toyota Prius, but the company is not involved with Toyota in the development of autonomous vehicles. Now there's word that Google's self-driving cars may come with smart innovations, like a system that uses hand gestures to control the car's accessories, and pedestrian notifications. The company has filed a number of patents on these systems already.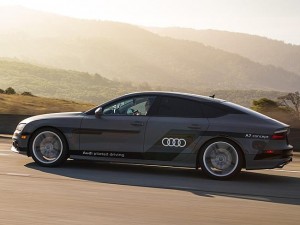 Audi made a big splash in the Consumer Electronics Show (CES) in Las Vegas this year by having a fully autonomous car, an Audi A7 Sportback concept, make the 560-mile trip from San Francisco to the CES, accompanied by a driver, of course.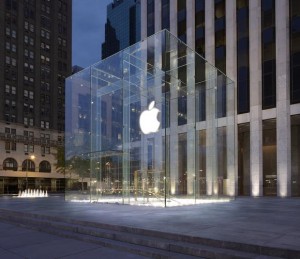 Apple, meanwhile, may be entertaining serious thoughts about developing its own self-driving car. At the very least, according to news reports, the maker of iPhones and iPads may seek to use the technology in other ways, such as offer a ride-sharing service in driverless cars with the Apple experience. Other sources, however, say Apple is seriously considering a self-driving car.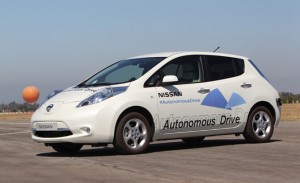 A trio of Japanese automakers (Honda, Toyota and Nissan) has joined in a government consortium to jointly develop self-driving cars. Also included in the consortium are local universities and large electronics companies. Standardizing and developing self-driving car technology is on the front burner as Japan seeks to play catch up to U.S. and Germany in the push for self-driving cars.
Ford Motor Company is also working to create self-driving cars, and Ken Washington, the company's vice president of research and advance engineering says this technology is only five years away from being ready for consumers.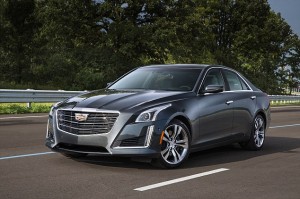 General Motors announced last fall that it would be the first to market with a V2V system in the 2017 Cadillac CTS sedan. Mary Barra, GM's CEO, said at the Intelligent Transport System World Congress in Detroit that the model would feature "Super Cruise" technology that takes control of steering, acceleration and braking at speeds up to 70 mph and works in stop-and-go traffic.
Renault SA just announced at the Mobile World Congress in Barcelona, Spain that it sees a future in driverless cars, saying it is currently testing technology and aims to have a self-driving vehicle that can be used on any road by 2020.
Only 4 States Allow Self-Driving Cars
Before self-driving cars can come to an area near you, many hurdles have yet to be overcome. Not the least of which is state regulation permitting use of autonomous vehicles on the road. As of February 2015, only four states have legislation that allows self-driving cars to be tested on public roads: California, Nevada, Michigan and Florida.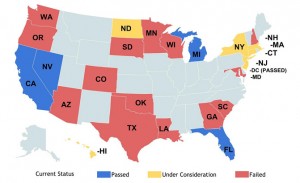 California's law requires a driver with a valid driver's license be behind the wheel. That's so that the driver can take over in the event of an emergency or potential autonomous-vehicle technology malfunction or failure.
In Michigan, self-driving cars are only allowed on public roads for testing purposes.
Legislation permitting self-driving cars failed in Arizona, Colorado, Georgia, Louisiana, Maryland, Minnesota, New Hampshire, Oklahoma, Oregon, South Carolina, South Dakota, Texas, Washington, and Wisconsin, and. Other states are or will be in the process of considering legislation to allow autonomous cars on the road.
The issue is under consideration by legislatures in Connecticut, Hawaii, Massachusetts, New Jersey, New York, and North Dakota.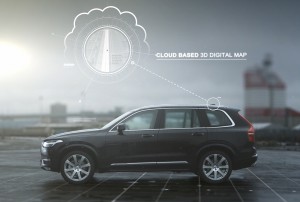 How Self-Driving Cars Work
A wide array of technologies and integrated, interconnected systems are required for self-driving cars to function as intended – without driver input, except as desired or necessary.
Among the features is active cruise control technology, which automatically maintains a safe driving distance behind cars. Such technology is currently available as standard or optional equipment on luxury and even mainstream cars. The best of these systems even work in stop-and-go traffic to automatically apply the brakes and gas pedal as needed. This technology is crucial to optimally safe operation of driverless or self-driving cars.
Two critical components of self-driving cars is vehicle-to-vehicle technology and vehicle-to-infrastructure technology, without which autonomous cars just wouldn't work properly or safely. What these technologies do is allow cars to communicate wirelessly with each other and also things like traffic signals and stop signs. In real-life situations, this means the technology would detect slippery road surfaces and communicate this information to other cars, or signal other cars when your vehicle is stopping or starting or turning. Likewise, if the vehicle-to-infrastructure detects a light about to turn red, it will automatically apply the brakes to safely slow down the vehicle.
Audi's concept A7 Sportback that traveled from San Francisco to Las Vegas for CES 2015 used GPS signals processed by an onboard computer to change lanes, pass cars and adapt its speed as necessary. Audi says all the car's built-in sensors and navigation systems are "near production-ready."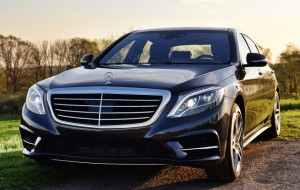 When Will Self-Driving Car Sales Take Off?
Depending on which study or analyst you believe, sales of self-driving cars are expected to explode sometime within the next 20 years. A little more than a year ago a study from IHS Automotive predicted that sales of self-driving cars would reach 11.8 million by 2035 and that by 2050, nearly all the vehicles on the road will be driverless cars.
The truth is that the factors underlying the success of autonomous vehicles are many and varied and much needs to happen in cadence or simultaneously in the years ahead before these vehicles will start showing up on the road in significant numbers.
Besides the safety considerations, there are also issues involving liability in the event of an accident, warranty considerations, state and local laws, insurance coverage and costs, designated roads and highways where their use is permitted, privacy and security considerations, and a host of other issues yet to be resolved.
Our prediction: Look for new and exciting developments in systems capability from mainstream automakers and companies such as Google, Apple and other non-automotive giants. Watch for which bellwether states, such as California, take the lead in promoting and passing legislation to further enable testing of self-driving cars. Pay attention to consumer sentiment, as it's ultimately the consumer who will decide whether paying $7,000-$10,000+ for a self-driving car is worth it.
Self-driving cars may not be in the immediate future, but there's no denying that they are coming. And, if you want a preview of the experience, get into a car loaded with the latest iterations of safety technology, such as collision-prevention assist, active lane-keeping assist, attention assist, active blind spot assist, night vision assist, pre-safe brake with pedestrian recognition, BAS-plus with cross-traffic assist, and Distronic plus with steering assist. These technologies are available on the 2015 Mercedes-Benz S550 (and other Mercedes-Benz models). Other automakers have equally compelling available safety technologies that will eventually be part and parcel of self-driving cars.
Search used cars for sale and find the best deals near you at iSeeCars.com.
To get a FREE iSeeCars VIN Report for a car, click here.