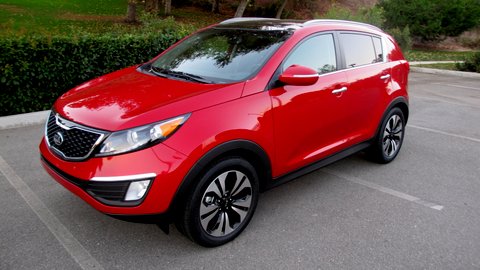 It is amazing what $30,000 will get you these days when it comes to compact family SUVs from certain automobile manufacturers and then by the same token it's amazing how little that same amount of money will get you from others. Many of these once "mainstream" automakers now charge an arm and a whole lot more than just a chicken leg to give your family that essential in-dash navigation system for which there is no worthy aftermarket substitute.
The following is a list of the most smartly priced, equipped and built compact SUVs on the market today in 2014. There are some models here which are no brainers like the 2014 Honda CR-V and Mazda CX-5 which both recently were crowned our frugal family SUV champs, but then there are also some surprises like the 2014 Kia Sportage SX Turbo which offers up a fun to drive and stylish SUV choice with 260 horsepower and 269 lb. feet of torque thrusting you headlong towards the horizon with a lot of change coming back your way from $30,000 depending on the options you choose.
And that's the most beautiful thing about buying a compact family SUV nowadays, you have so much to choose from at such affordable affordable price points. Where you land with price is, of course, up to you and your family.
 2014 Honda CR-V : All new for 2012, the CR-V returns for its third model year as the leader of the sales pack and for good reason. This little Honda leads in cargo space, ease of rear cargo space access, the lowest step-in and ride height in the class as well as a whole lot of fun to drive gusto when you are shuttling the kids around town.
2014 Mazda CX-5: Although the base Sport model's 2.0 liter engine is out powered by most motors in this SUV class, in 2013 Mazda was generous enough to add its 2.4 liter 4-cylinder to higher trim models. But then the Sport does do perfectly fine keeping up with traffic if you get it with the manual gearbox—rarely do SUV's offer such fun and light to use self shifter. So overall if you would like the sportiest, most fun to drive and most car-like vehicle of this type ever built from a driving ease perspective. This is, of course, down to Mazda's innovative Sky-Active technology which permeates this SUV through to the core. It also is imbued with plenty of zoom-zoom.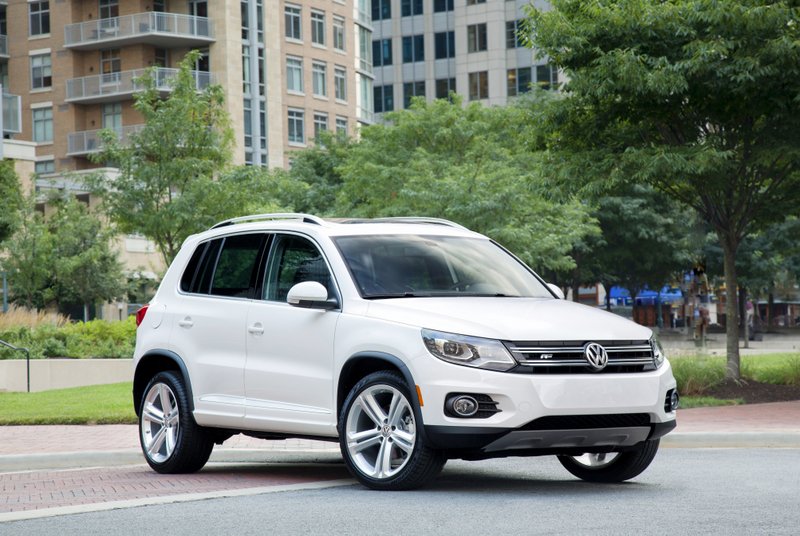 2014 GMC Terrain-We loved driving the Denali but it starts at about $34,000 thanks in part to the inclusion of the splendid 3.6 liter Cadillac V6 engine option with over 300 horsepower just waiting to smoothly move this compact SUV onward. But at just a bit over $26,000 you can get a well optioned Terrain with the very smooth 2.4 liter 182 horsepower/172 lb. feet of torque GM corporate 4-cylinder that can offer infinitely adjustable cargo space with the rear seat MultiFlex System.
2014 Kia Sportage SX Turbo—Sue us for going $900 over budget here but we tested an SX Turbo with the premium package and navigation package which also included automatic climate control, heated front seats, a cooled driver's seat, panoramic sunroof, leather seats, premium audio and pretty much every gizmo known to man or woman. This thing comes loaded at $30,000! And the regular Sportage without the turbo motor is also a tremendously styled and more budget friendly choice.
2014 VW Tiguan—We recommend that you budget an extra $1,100 for you 2014 VW Tiguan because you are going to want to order it in SE trim with the navigation unit and a full length panoramic sunroof which really brightens the otherwise somber looking cabin. Trust us, this little SUV with the 2.0 liter 207 horsepower turbo motor is worth breaking your budget a bit. Truly, the closest an SUV comes to hot hatch thrills.
2014 Kia Sorento—Admittedly the third row of seats are best left to kids and the V6 engine would be our only real choice in the real world, but there is something about the size and stature of the 2014 Kia Sorento that makes even 4-cylinder models appeal if you aren't in too much of a hurry. Pure trickery.
2014 Chevy Equinox—Take everything we said about the GMC only subtract the interesting Denali part and just leave a bowtie badge on the steering wheel. Pretty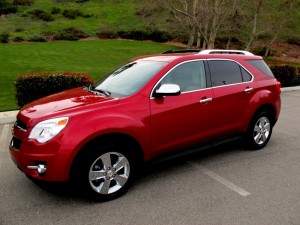 much everything else is the same which is no bad thing. Except with the Chevy it is easy to slip under the $30,000 V6 model and that's for a 1LT model which we added power/heated seats and and power moonroof yet still had money left.
2014 Jeep Patriot—We were quite taken aback by how much we enjoyed our time in our 2014 Jeep Patriot Limited 4×4 both on and off-road. Yes, Jeep allowed us to take the baby Liberty on some serious off-road trails and it proved itself truly worthy of wearing the hallowed badges of this esteemed four-wheel drive SUV brand. And yes, the interior quality was excellent and it truly felt built to last. New for 2014is the Patriot's first non-CVT automatic).
2014 Hyundai Tucson—Although the Tucson doesn't offer a turbo engine like its sibling the 2014 Kia Sportage, we still have a soft spot in our hearts for this baby Korean compact SUV. Not only is it incredibly affordable with mid-level GLS trim coming in at a little over $22,000 nicely equipped but this Hyundai is also nice looking so you won't feel like you are driving a torture box.
2014 Toyota RAV4—Newly introduced a year ago, the latest RAV4 is now much more stylish, has a more upscale interior but lags a bit behind the competition when it comes to engine technology. But at least they took that silly alloy wheel that used to hang from the rear door.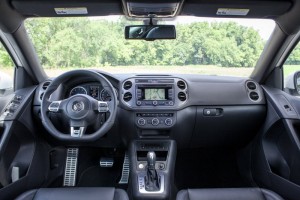 Written by James Hamel
Images by James Hamel and Manufacturers
Search used cars for sale and find the best deals near you at iSeeCars.com.
To get a FREE iSeeCars VIN Report for a car, click here.