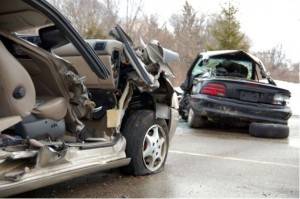 Just when you thought it couldn't get any worse – regarding how expensive car crashes can get – a new report from the National Highway Traffic Safety Administration (NHTSA) puts a staggering number on it. How high? Try $871 billion each year.
Pretty incredible, isn't it? Here's how it all sorts out:
First of all, the $871 billion was in 2010 alone. That's the period studied. The NHTSA study, "The Economic and Societal Impact of Vehicle Crashes, 2010," examines a wide range of expenses, everything from car repairs and hospital bills to lawsuits and lost wages.
Fatalities – 32,999 people died on U.S. roads and highways in 2010
3.9 million drivers, passengers and pedestrians had non-fatal injuries in the period
Total direct costs = $277 billion, equating to $897 for every resident of the U.S.
Indirect costs caused the price tag to soar to $871 billion:
$93 billion in lost productivity
$76 billion in property damage
$46 billion in lost earnings due to fatalities
$35 billion in medical bills
$28 billion in traffic congestion (which includes fuel consumption, emissions)
$25 billion in insurance
$14 billion in legal costs
The Sad Truth: Many Collisions Were Avoidable
Look at the costs associated with the following avoidable behaviors:
$59 billion – drunk driving accidents
$59 billion – speeding accidents
$46 billion – distracted driving collisions
$14 billion – expenses from failure to wear seatbelts resulting in 3,350 fatalities, 54,300 serious injuries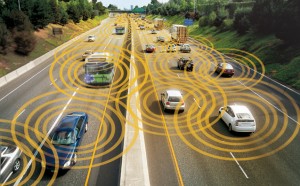 What's The Future to Bring?
If there is a silver lining to the NHTSA report, it's that fatalities and auto-related injuries are declining. According to NHTSA, in 2010 some 12,500 fatalities were prevented by seat belt use, along with prevention of 308,000 serious injuries, and $69 billion in costs related to injury.
Some accidents can be avoided by adoption and use of advanced safety technologies, including adaptive cruise control, rearview cameras, blind spot warning, lane departure warning, forward collision mitigation and warning systems, self-parking technology, driver drowsiness monitor, and more. New safety technologies are emerging all the time and promise to make driving even safer – provided the driver learns how to use them and does use them correctly.
A few years out yet still is the fully-autonomous or self-driving car. Vehicle-to-vehicle (V2V) communications currently in testing will help make self-driving cars a reality.
For most Americans, however, it will still be the traditional you-drive-it vehicle. That means we'll still need to be on our toes and keep our wits about us when on the road. For new drivers, it means getting adequate instruction and practice driving in all types of conditions and situations. For older drivers, it may mean taking a driving safety refresher course, using adaptive equipment or changing driving times and locations.
Check out the full NHTSA (PDF) report here.
Search used cars for sale and find the best deals near you at iSeeCars.com.
To get a FREE iSeeCars VIN Report for a car, click here.