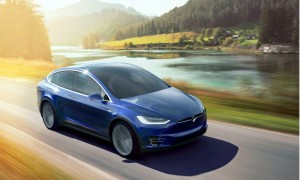 With gasoline prices so low, there's no question that the market for electric vehicles has slowed a bit – notwithstanding the recent high-visibility introduction of the 2016 Tesla Model X. If you've been thinking about whether an electric vehicle (or plug-in hybrid electric, PHEV) might be appropriate for your lifestyle, want to be on the leading edge of technology and feel like you're contributing to a healthier environment, you should be as informed as possible about EVs to make an intelligent decision.
We tracked down four experts in the field and asked them to provide their thoughts on some things you probably don't know about electric cars, but should.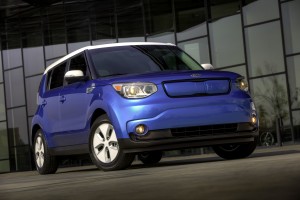 Karl Brauer, auto analyst and editor at Kelley Blue Book, offers these items to keep in mind about EVs and PHEVs:
Don't worry about battery pack life. After more than a decade of real-world hybrid use we now know these battery backs are very robust and offer years of trouble-free operation.
They also come with extensive warranty coverage, so if something does go wrong you'll be covered.
Confirm the cost of installing a high voltage home charger before you buy. They drastically reduce charging time and often include tax incentives that cover a large chunk of the cost.
Be realistic about your driving needs and how an EV or PHEV might work with your lifestyle. For example, if 90% of your driving is less than 60-80 miles a day you could use an EV for regular trips and rent a gasoline vehicle for those rare times you need a longer range. At $30-$50 a day you could rent a car once a month and still save money compared to filling up a traditional car once a week. Fiat actually builds free rental car access into its 500e lease.
There are huge discounts on EVs and PHEVs right now because gas is cheap and demand for these vehicles is down. But we all know what happens with gas prices. If you can buy now you'll save a lot of money on the purchase price and still get many benefits from having an EV or PHEV, like fewer (or no) gas station visits, plenty of low-speed torque and extremely quiet, refined operation. These features exist no matter what gas costs. And when gas does eventually go up you get the benefit of saving even more money on operating costs.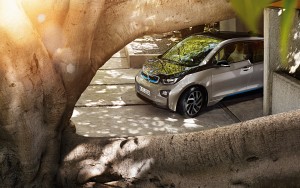 Curt Robbins, technical writer at Denver Relief Consulting and a regular automotive blogger, has some practical views on electric cars that are definitely worth considering.
"I think the number one misperception or lack of info about EVs is how dramatically they save maintenance money and headaches," Robbins tells iSeeCars.com. "Fears of dead batteries after only a few years are unfounded, especially given new energy storage tech. While consumers and the media focus on fuel savings — which are significant for both economic and environmental reasons — savings on maintenance and vastly enhanced reliability and dependability are the results of the very low number of moving parts necessary to put a fully battery electric vehicle on the road."
Other points Robbins raises include the following:
Environmentalists can rest knowing that, even if they get their electricity from a coal burning power plant (the worst, dirtiest type), they are still operating at about 60% efficiency with the energy generated at the plant, even accounting for an 8% loss over the power grid. Drivers of internal combustion engine (ICE) vehicles get only about 20-22% efficiency by burning gasoline in their own power plant, the engine.
Performance-oriented [consumers] will appreciate the maximum torque from zero RPM that makes even tame EVs serious sports car competition. Chevy's sparsely available Spark, which has been tuned to deliver more than 400 pound-feet of torque, offers more of this type of energy than the entry level $56K Corvette.
Luxury and performance often go hand-in-hand, and EVS don't fail to satisfy with an ultra-quiet ride found only in top-tier luxury cars like the BMW 7 Series and Mercedes S-Class, relatively rare vehicles costing well over $100,000.
In addition, techies will relish in the remote diagnostics (typically via smartphone, tablet, or laptop), plentiful touch screens, and over-the-air software updates from the manufacturer.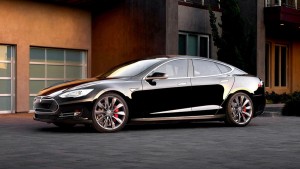 Many premier electric sedans and SUVs are also beginning to offer plentiful collision avoidance technologies, with some venturing into first-generation autonomous driving features. The BMW i3 and Tesla Model S are great examples of this kind of leading edge technology mated to an uber-efficient electric motor and single-gear drivetrain.
Popular models that every consumer in the market for an EV should at least consider include the Nissan LEAF, Fiat 500e, Kia Soul EV, Volkswagen eGolf, and Chevy Volt (a PHEV).
Concerned with efficiency, savings, and convenience? The enhanced storage capacity of most EVs (there's no clunky engine and its ancillary devices, after all), massive savings on fuel and maintenance, and the smooth, shiftless performance [are all pluses]. Add the $7,500 U.S. federal tax credit and it adds up to a holistic approach to personal transportation — good for the earth and also [your] savings account.
Electric car tech, largely pushed by innovative companies like Tesla, has finally come of age and offers consumers an economical way of living on the leading edge while putting their money where their mouth is when it comes to climate change. Unfortunately, most major manufacturers — with the notable exception of Tesla Motors — are producing EVs only to satisfy federal and state mandates and regulations (if a certain percentage of their sales aren't zero emission vehicles, they will be subject to heavy fines).
However, the growth of the electric car market is a very iterative, gradual one. Demand is slowly increasing for EVs. Prices are decreasing and, most important, driving ranges –thanks to plenty of funding and research into high-capacity, quickly charging batteries — are rapidly expanding. Tesla's Elon Musk recently wrote that he anticipates selling EVs with 600-mile driving ranges on a single battery charge by 2020. Meanwhile, General Motors and Nissan are preparing affordable mid-range EVS that will deliver 300+ miles per charge beginning in late 2015 and 2016.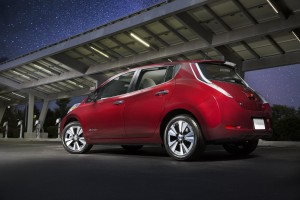 Gina Coplon-Newfield, director of the Electric Vehicles Initiative, Sierra Club, shares her tips:
EVs are the affordable option:  Electric vehicles are more affordable than their price tag suggests. Even without federal and state rebates, the lower maintenance and fuel costs that EVs require makes them much more affordable than conventional gas-fueled cars.
A recent analysis from NerdWallet shows that over five years federal rebates and decreased maintenance and fuel costs save EV drivers thousands of dollars. Driving the fully electric Nissan Leaf can save more than $10,000 over driving a comparable Toyota Camry.  When compared to the Toyota Prius, a Nissan Leaf is still cheaper, saving the consumer more than $9,000 in five years. Even without the $7,500 federal rebate, the Leaf is still the cheapest option. Over five years, Camry drivers should expect to spend over $4,000 more on maintenance and fuel than Leaf owners, and Prius owners should expect to spend over $1,000 more than Leaf owners.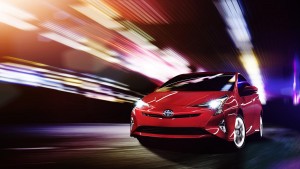 Electric vehicles are much cheaper to fuel than conventional gas powered cars. If you drive a pure battery electric vehicle 15,000 miles a year at current electricity rates (assuming $.12 per kilowatt hour, though rates vary throughout the country), you'll pay about $500 per year for electricity to charge your battery, but you'll save about $1900 in gas (assuming $3.54 per gallon, a 28 miles per gallon vehicle, and 15,000 miles driven). This is $1400 in savings – a 74% reduction in fueling costs.
There's an EV for nearly everyone: There are over 20 EVs on the market today, and they come in a variety of options, prices and mile ranges. From sports cars with high-mile ranges like the Tesla Model S, to the more conventional and affordable Nissan Leaf, there's an EV available for [many] wallets and lifestyles. Sierra Club's Online EV guide has a Pick-a-Plug-in Quiz that matches quiz takers with the right car for their needs and location. EV's are growing in popularity, September marked the millionth EV on the road worldwide.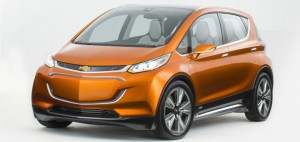 EVs are fun: Just because EVs don't run on gasoline doesn't mean they aren't fast — they can pack some serious power. A Tesla model S can travel at speeds up to 130 miles per hour and can go from 0-60 in 2.8 seconds. Even non-sports car models travel at high speeds – the 2015 Nissan Leaf has 107 horsepower. With large computer screens, navigation systems, cell phone connectivity, EVs are equipped with the latest technology. Tesla's have software updates, much like your cell phone and laptop, that automatically install and update the vehicle. The next generation Chevy Bolt will have WiFi. And many EV models can be accessed through an app on your smartphone that lets you lock and unlock doors, access climate control, and view the mile range all when you're not even in the car.
EVs are better for the environment:  Each year, American passenger cars and trucks, through vehicle tailpipe and oil extraction and transport emissions, spew upwards of three trillion tons of carbon pollution into the air by burning about 121 billion gallons of gasoline. In almost in every region of the country, carbon emissions from the electricity sources used to power EVs are lower than the emissions from conventional cars. In some areas, like many on the west and east coasts that rely on cleaner sources of power, emissions are significantly lower for EVs. And that's today. As we retire more coal plants and bring online cleaner sources of power like wind and solar, the emissions from electric vehicle charging drop even further.
EVs are convenient: Fueling an electric vehicles takes a different type of planning than for longer-range conventional cars. However, most EV drivers don't have to worry about stopping to recharge — the majority of drivers in the US drive less than 35 miles each day, sufficient for a fully-charged pure electric vehicle (most can go 70 to 130 miles on one charge). And for plug-in hybrid cars, like the Chevy Volt and Ford C-Max Energi, there are hundreds of miles of back-up hybrid mode range after the electricity runs out.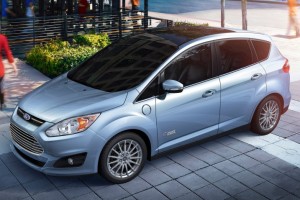 EV charging most often takes place at home. But, more and more businesses and cities are making "on the go" charging available with public chargers. Some are installing fast-charging stations along highways and in public places that can re-charge a car to 80% of battery capacity in less than 30 minutes. In places such as San Francisco, San Diego and Seattle, EV drivers find some of the most electric-vehicle chargers per capita in the nation. Cities in the South and Midwest like Atlanta, Kansas City and Indianapolis are not far behind, quickly adding chargers along popular roads and destinations. 
Jessica Caldwell, director of industry analysis at Edmunds, has some recommendations about electric cars that we'll conclude with.
"Due to sustained low gas prices, the growth rate of plug-in and pure EVs has certainly been slower than expected," says Caldwell. "As a result, there are a lot of consumer-friendly deals on these vehicles — particularly if you are looking to lease. Leasing is a great way to see if the technology is right for you but also gives you the option to trade up for the latest and greatest when your lease expires. This is especially important since there is a lot of expected change in this space in the next few years. Consumers should be anticipating longer ranges, shorter charging times, and increased infrastructure which can dramatically change the EV ownership experience."
Search used cars for sale and find the best deals near you at iSeeCars.com.
To get a FREE iSeeCars VIN Report for a car, click here.