Want a glimpse of the near-future in consumer car choices?
During the Consumer Electronics Show (CES 2017) in Las Vegas and the North American International Auto Show (NAIAS 2017) in Detroit, Nissan's CEO Carlos Ghosn outlined the future of automotive as he sees it. His keynote presentations give us a good idea of what's coming in autonomous driving. And soon.
Nissan is the world's largest automaker and the leader in electric car production, at the forefront of autonomous tech. During CES Ghosn explained the company's work with NASA's Ames Laboratory and a new-generation Nissan LEAF electric car that has artificial intelligence built-in. He mentioned some of the on-road testing that's being undertaken around the globe, and where the next step in autonomous and semi-intelligent vehicles will be taken.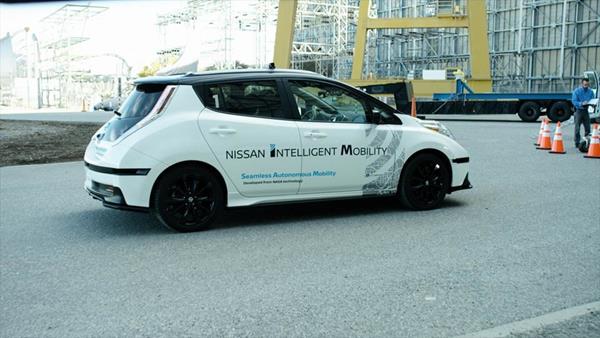 At NAIAS Nissan unveiled a new Vmotion 2.0 concept sedan that reveals the future of the brand's vision for semi-autonomous design – in the next two or three years. Named for the Vmotion grille that defines Nissan's exterior designs, the concept car's unique interior is futuristic but not far-fetched or radical in any way that says the car will never be a reality.
Seating in the Vmotion concept is still standard, forward-facing. But those seats have built-in "bubble" speakers that create bubbles of sound around the person sitting in them. This allows people to have their own entertainment and phone calls without interfering with others' entertainment or conversations. It also allows the driver to receive alerts and spatially-oriented (such as left- or right-side indicators) notices without disturbing passengers. For example, blind spot monitoring could sound an alert just for the driver that is heard in the ear on the side of the car on which the object is detected.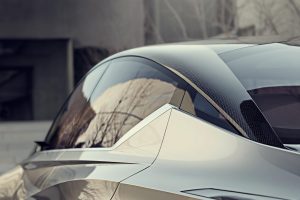 Control surfaces, such as tablet-like touchscreens already common in vehicles, are extended to become links to the outside world via the car. Passengers in both the front and the rear of the Nissan Vmotion 2.0 concept would have access to these interfaces. Other items such as head-up displays and advanced real-time information for navigation routing are commonly seen in prototypes and concepts at car shows.
During his NAIAS keynote, Ghosn added several new things to what he shared at CES, including information on roadblocks the industry faces before drive-assist technologies (semi-autonomous cars) and fully self-driving (autonomous cars) can be found in dealerships and on the road.
Ghosn reiterated what he's said for the past two years: Autonomous cars are coming to market by 2020. How autonomous and which markets are the unknowns. Both of those will not necessarily rely on technology, since cars that can drive themselves are already doable. It's more a question of regulation, which Ghosn pointed out is still up in the air.
This means that fully self-driving cars are not likely coming in the next decade. But cars that can partially drive themselves, such as with a driver through a morning commute or a long highway stint, are marketable right now. Today dealerships already have vehicles from multiple manufacturers that have adaptive cruise control systems and active lane keeping that are smart enough to basically do that.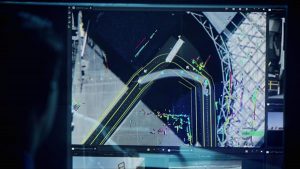 What we saw at CES from Nissan's Ghosn and the planned next-generation LEAF electric car was a continuation of autonomous driving technology.
With the bulk of automated highway driving now conquered, automakers are looking toward urban and semi-urban driving, taking the self-driving car from the highway to the off-ramp and through town. Nissan showed the new LEAF using an advanced artificial intelligence system that can learn from and adapt to unknowns on the road, such as construction or accidents.
At NAIAS, Ghosn spelled out how technology like this is reshaping the automotive industry, and changing the face of regulation and automotive sales. Buyers are generally more empowered, more knowledgeable, and more informed than ever before. As cars enter the realm of gadgetry, that continues.
In the next three to five years, we can expect that the next-generation of vehicles will be much more self-contained and capable than those on the market today. For new-car buyers, this means more convenience and safety is coming very soon. For used-car buyers, this means that the gap in technology between cars available today and cars in the next few years will be much wider than it's ever been before.
Are self-driving cars really coming by 2020? What do you think? Let us know in the comments below.
Search used cars for sale and find the best deals near you at iSeeCars.com.
To get a FREE iSeeCars VIN Report for a car, click here.