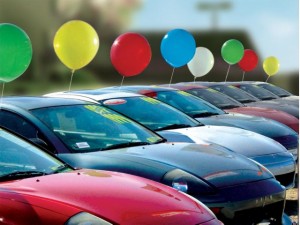 The headlines about deaths in certain General Motors products due to faulty ignition switches have gotten a lot of people worried about whether a used car they've been contemplating is a rolling death trap or the safe vehicle it's purported to be.
There's good reason to worry. According to a recent Carfax report, more than 3.5 million used cars were for sale online last year that had an open recall.
Carfax estimates that as many as one in nine vehicles for sale online has an unfixed recall. Another truly startling figure is that nearly $70 billion in used car purchases are potentially impacted by this issue.
iSeeCars.com spoke with Chris Basso, the public relations manager for Carfax who told us that consumers really should pay attention to recalls – before they consider buying a used car.
"Open recalls can affect the safety, performance and resale value of used cars," Basso said. He added that Carfax is working with automotive manufacturers to help consumers and car owners alike easily find out if specific cars have a recall that's unfixed.
"Recalls are actually a good thing to maintain vehicle safety and keep them performing as they should," said Basso. "The problem lies when no one knows whether a car for sale was recalled or fixed, which then puts people at risk.
"The most important thing about open recalls is knowing there is one so you can do something about it," Basso stressed.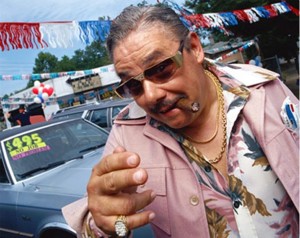 How do you know about open recalls?
According to Basso, finding and fixing open recalls is easy and free. On Carfax.com, every car that's listed for sale has a free Carfax report.
Car owners can also get alerts about open recalls for free at mycarfax.com.
If you see an open recall, call your local franchise dealer. In almost every case, the dealer will ifx that recall for free.
If you've already identified a used car you're interested in purchasing, go to Carfax and order a vehicle history report. This will tell you more than any recalls completed or unfixed. It will give a complete vehicle history, including any accidents the car has been in, list of owners, service and maintenance, and more.
You can also go to most of the auto manufacturer's websites and search online for open and unfixed auto recalls. You'll need the car's vehicle identification number (VIN), a 17-digit code that's generally printed at the bottom of the driver's side vehicle dash.
New safety recalls are also posted on SaferCar.gov. You can also sign up there for free notifications of new safety recalls or you can call the National Highway Traffic Safety Administration's Vehicle Safety Hotline at 1-888-327-4236.
When finding out about open recalls is easy and free, there really is no reason to be in the dark about any used car you're looking at buying. Don't just take a salesman's or private seller's word that the used car is perfectly fine. Unless they show you a vehicle history report that spells out any recalls and whether the vehicle was fixed, do your own legwork and check it out yourself. It's better to be informed so that you can be safe.
Search used cars for sale and find the best deals near you at iSeeCars.com.
To get a FREE iSeeCars VIN Report for a car, click here.