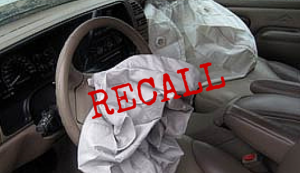 The New Year is here and along with it, possibly the intention to buy a good used car. But when you're scouring the potential deals on the Internet, newspaper and checking out "For Sale" signs in the neighborhood or local used car consumer markets, be forewarned about some that may not be as good a deal as they seem. Here are some tips to avoid buying a used vehicle with outstanding recalls on it.
Arm Yourself with a Background Check – If you want to know the background of a particular vehicle you're keen on buying, go the painless extra step of ordering a background check on it. Consumer sites such as CarFax offer a free check for outstanding recalls by vehicle identification number (VIN). Getting the info is simple. At CarFax, for example, enter your email address, create a password and sign up for a free account to learn of any outstanding auto recalls (by VIN). Plug in the VIN for the vehicle you're interested in and you'll know right away if it has some unattended-to recalls.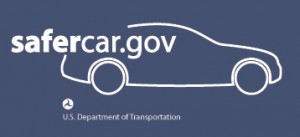 Get Specific Recall Information – Two sites provide a wealth of information about recalls that you need to know. These are www.safercar.gov and www.iihs.org. Safercar.gov is from the National Highway Traffic Safety Administration (NHTSA) and has a new recalls lookup tool that allows you to enter a VIN number to check if a vehicle has had a recall in the last 15 years and if a recall is incomplete on the vehicle. It does not, however, provide completed safety recall information or very recently announced safety recalls for which complete VIN lists are not yet available.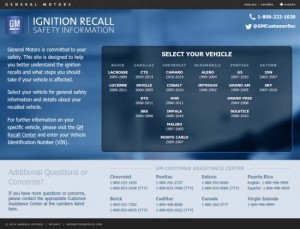 Check Manufacturer's Sites – The vehicle manufacturer may have a searchable database to provide up-to-date information on specific automotive recalls. The GM Recall site, for example, has data on recalls back to August 1999.
Ask the Owner to Provide Proof of Completed Recall – If a vehicle owner is honest and has taken good care of the vehicle, there shouldn't be any problem handing over to you proof of any completed recalls on the car. Beware of owners claiming to not have that paperwork on them as it may be an indication such recall work was never done.
Weigh and Balance Time and Effort of Minor Recalls – Not every recall is major, so you may wish to consider buying a vehicle that has an outstanding recall for minor items or problems. This is especially true if it is a recently-announced recall for which the owner may not have had time or parts may not have been available for a fix. How much time will it take you to have the vehicle's open recall taken care of? How much effort will you need to expend? If the answers are satisfactory, negotiate a price for you doing that work and make your offer accordingly. It could be worth $200-$300 to you – and, if the recall problem is minor, not all that off the mark.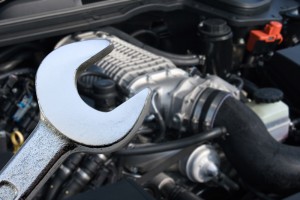 Run the Other Direction from a Poorly Maintained Vehicle – Even before you get serious about a vehicle, meaning the price seems right and it's a make/model you're searching for, if you see a vehicle for sale that looks like it's been poorly maintained, why bother at all? Chances are that recalls, if there are any outstanding, haven't been tended to. Ditto the likelihood that any required service and repairs have been handled. Run as fast as you can away from such a poor specimen of a used vehicle.
For further information on vehicle recalls, check out our page here. But, bottom line, if you pay heed to these tips to avoid buying a used vehicle with outstanding recalls on it, you'll be better off – and more likely to be satisfied with your used car buying experience.
Search used cars for sale and find the best deals near you at iSeeCars.com.
To get a FREE iSeeCars VIN Report for a car, click here.