Parents looking for a car for their newly-licensed or teen driver have a lot of choices in today's market. Key considerations for any new (or used) car for the teen driver include reliability, safety, fuel economy and insurance costs.
A recent survey by USAA showed parents' top priorities when looking for a car for their teen as: reliability (81 percent), a high safety rating (73 percent), and affordable auto insurance (62 percent). Following the survey, the USAA came out with its first-ever list of the top 10 2012 cars for teens (under $25K). Note that all are 2012 Top Safety Picks from the Insurance Institute for Highway Safety (IIHS).
2012 Scion tC – The compact 2012 Scion tC five-passenger hatchback is well-equipped and spacious inside, offers a relaxed ride, smooth power, and is considered an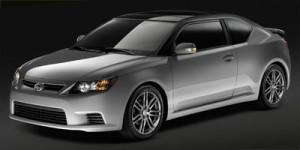 excellent overall value in its segment. Standard equipment includes 18-inch wheels, cruise control, reclining second-row seats, panoramic glass roof, power mirrors, Bluetooth, and an eight-speaker stereo with USB connectivity and HD radio. Fuel economy is 31 mpg highway. Manufacturer's suggested retail price (MSRP) ranges from $18,575 to $20,905.
2012 Nissan Cube – No doubt it's unique, but the boxy 2012 Nissan Cube has a lot else going for it: attractive price (ranging from $14,980 to $18,520), innovative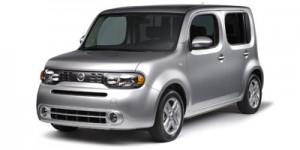 interior, decent ride, and long list of standard and optional equipment. Its four-cylinder engine gets 31 mpg highway fuel economy with continuously variable transmission (CVT), and 30 mpg highway with manual transmission.
2012 Honda Fit – The five-door subcompact 2012 Honda Fit is more than just cute and functional. It's also safe, economical, reliable, fun to drive and highly fuel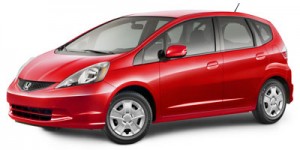 efficient. The base four-cylinder with automatic transmission gets up to 35 mpg on the highway. Air conditioning, keyless entry, full-power accessories and cruise control are standard equipment. MSRPs range from $15,175 to $19,540.
2012 Scion xD – A compact hatchback with stellar fuel economy (33 mpg highway with either five-speed manual or four-speed automatic transmission), the 2012 Scion
xD is also remarkably affordable for a teen's car, priced from $15,345 to $16,250. Air conditioning, full power accessories, Bluetooth, streaming audio, HD radio, cruise control, six-speaker audio, and 16-inch wheels are standard.
2012 Scion xB – This urban cruiser is known for its unique styling, terrific interior room for passengers and cargo, exceptional maneuvering, clear forward visibility and
easy-going ride. Standard equipment includes a tilt/telescopic steering wheel, cruise control, Bluetooth, and six-speaker stereo with USB interface. Starting MSRP ranges from $16,300 to $18,110.
2012 Toyota Yaris – With its all-new design, good overall packaging, reliability and comprehensive suite of safety features (including nine standard airbags), the 2012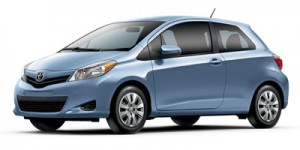 Toyota Yaris with manual transmission gets 38 mpg highway fuel economy. Base models are equipped with air conditioning, power door locks, trip computer, 15-inch wheels and a rear windshield wiper. MSRPs range from $13,115 to $17,200 – very affordable for a teen car.
2012 Honda Civic – The all-new 2012 Honda Civic sedan, with a starting MSRP of $15,605, offers strong fuel economy, a roomy cabin and comfortable ride, a large trunk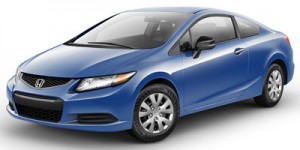 and tilt/telescoping steering wheel and power windows in the base DX. For the highest fuel economy (41 mpg highway), opt for the Civic HF sedan with automatic.
2012 Hyundai Elantra – With MSRPs ranging from $15,995 to $20,445, the sleek and stylish 2012 Hyundai Elantra compact sedan and hatchback (called Elantra Touring) offer a safe, economical and reliable car for teens. High fuel efficiency (40 mpg highway with Elantra sedan) and a comfortable ride are other selling points. Base GLS trim includes standard heated power mirrors, a 60/40 split-folding rear seat, 15-inch wheels and a six-speaker sound system with USB connectivity. Options include navigation, push-button start and back-up camera.
2012 Honda CR-Z – Stylish, fun to drive, and a hybrid to boot – as if this weren't enough to garner a spot on the top 10 2012 cars for teens, the price tag certainly is. MSRPs for the two-seat 2012 Honda CR-Z hybrid hatchback range from $19,545 to $22,905. But there's more good news. The 2012 CR-Z comes equipped with a six-speaker, USB-compatible stereo system, 16-inch wheels, keyless entry, halogen headlights and automatic climate control. Satellite navigation is available on upper EX model, along with other options. Fuel economy is 37 mpg on the highway with either CVT automatic or six-speed manual.
2012 Kia Forte – Available as a sedan, hatchback or two-door variant (the Kia Forte Koup), the 2012 Kia Forte sedan is the model most recommended for teen drivers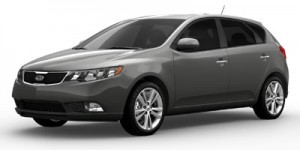 (since it's the only one to achieve the IIHS Top Safety Pick status). Good visibility in the cabin, quality interior materials, and a hefty list of standard features – including Bluetooth and USB interface – plus Kia's 10-year/100,000-mile warranty, and MSRPs from $15,200 to $19,600, are other standout considerations. Fuel economy up to 37 mpg highway (with the EX fuel economy option) is another plus for traveling teens.
Search used cars for sale and find the best deals near you at iSeeCars.com.
To get a FREE iSeeCars VIN Report for a car, click here.