Looking back over the past year, there's been a lot of movement and change in the automotive space. From the movers and shakers to the newly-arrived brands, and a few quirky stories to boot, here are what we consider to be the top 10 automotive news stories of 2014.
GM Ignition Switch Recall – While the size and scope of the General Motors ignition switch recall may not be as large as Toyota's recall woes and lawsuits of years past, 2014 brought plenty of grief to GM. The automaker's troubles began in January with the announcement of a 2.6 million car recall for faulty ignition switches. At the end of the year, the current death toll officially attributed to the defective ignition switches is 42. In addition to class-action lawsuits, GM may have to pay $2 billion in fines.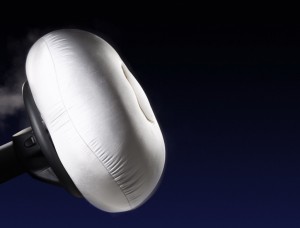 Takata Airbag Recall – The most massive Takata airbag recall ever involves about 10 automakers and affects more than 13 million cars and trucks vehicles around the globe. The shrapnel-prone airbags have been a big black eye for Takata.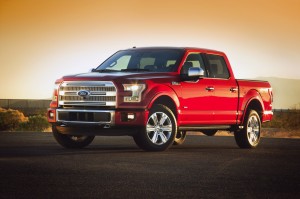 All-New Aluminum Ford F-150 – The full-size Ford truck has always been the number one-selling vehicle. In 2014, Ford took a huge gamble and introduced a completely redesigned aluminum-bodied 2015 Ford F-150. In addition to the styling change, Ford introduced two smaller turbocharged engines, including two turbocharged V6 versions. This may change the game in the full-size truck market.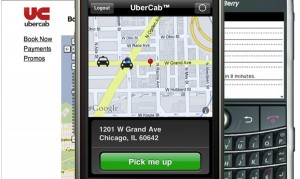 Ride-sharing Takes Off – Who would have expected the ride-sharing services like Uber (and Lyft and Sidecar) would go bananas this past year? But that's just what's happened as people in areas with a dearth of transportation options have gravitated toward convenience and inexpensive ride-sharing from the likes of Uber.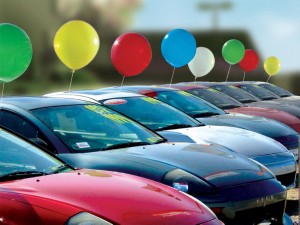 Auto Sales Surge – The sure sign of an improving economy is an increase in car sales. While 2014 came in like a lion, it looks like they'll go out the same way. Total 2014 new vehicle sales are anticipated to be around 16.5 million and for 2015, that number may climb to 17 million – a record.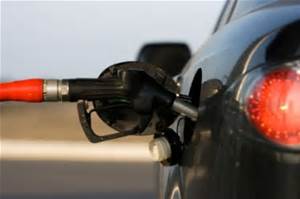 The Return of Cheap Gas – Hitting the sweet spot with many consumers has to be the plummeting gas prices, now averaging $2.00 per gallon in many states. Gas hasn't been this cheap since the mid-2000s.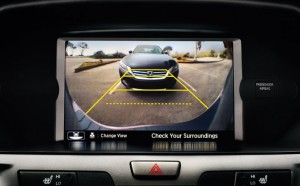 NHTSA Mandates Backup Cameras – While Honda was way out front, making rearview cameras standard in all its 2015 vehicles, the federal government finally took steps and mandated backup cameras in all new vehicles as of May 1, 2018. The rules will be phased in: automakers have to have 10 percent of their vehicles equipped with a backup camera from May 1, 2016 to May 1, 2017; the following year it's 40 percent until full saturation on the first of May 2018.
Fuel-Cell Cars in the Spotlight – The Hyundai Tucson fuel-cell vehicle is just a hint of what's to come as automakers make their way toward production of mass-market vehicles powered by hydrogen. Honda, Audi, Volkswagen and Toyota are primed to get into the market as well, introducing limited-availability or concept fuel-cell vehicles.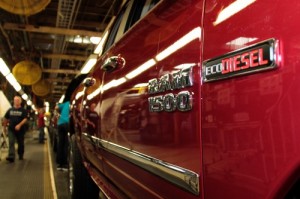 Diesel Pickups Attract Attention – The availability of diesel for big trucks is gaining attention among consumers. Ram offers the 2015 Ram 1500 EcoDiesel, while Nissan will power its redesigned 2015 Titan with a 5.0-liter Cummins V8 diesel. At GM, the 2015 Chevrolet Colorado and GMC Canyon midsize trucks will also offer a small 2.8-liter diesel.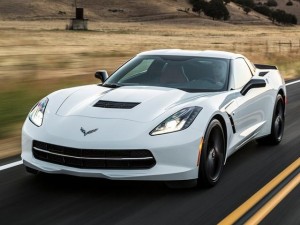 Hot Redesigned Icons – Besides the Ford F-150, other automotive icons received fresh new designs this year, including the Ford Mustang, the Chevrolet Corvette ZO6 and the new 2015 Chevrolet Corvette Stingray, and the Mazda MX-5 Miata.
Search used cars for sale and find the best deals near you at iSeeCars.com.
To get a FREE iSeeCars VIN Report for a car, click here.