Looking back on 2015, it's been a banner year for automotive news stories. Some grabbed the headlines and faded into the background only to reappear as a result of new developments, while others remained at the forefront for several months. Some only recently come into prominence due to end-of-the-year statistics that bear watching. Here is our list of the top 10 automotive news stories of 2015.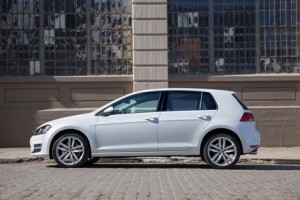 Volkswagen Diesel Emissions Scandal – The list of the top automotive news stories of 2015 has an undisputed number one: Volkswagen's diesel emissions scandal. Since the news that the German automaker deliberately used so-called cheater software to defeat emissions tests and give its diesel engines a clean bill of health, it's more than just consumer confidence in the brand that's tanked. So have VW's sales. In the U.S., VW says that some 482,000 of its vehicles equipped with the 2.0-liter TDI engine and sold between 2009 and 2015 are affected. Worldwide, the number might be 11 million or more vehicles. Subsequent news that V-6 engines in Audi and Porsche vehicles might be involved further clouded VW's fortunes. The company's stock prices dropped, the company forced former CEO Martin Winterkorn to resign his position, and the scandal that will cost VW multi-billions in fines from the Environmental Protection Agency (EPA) and potential lawsuits from consumers continues to cast a shadow on the company's rosy goals of worldwide sales leadership.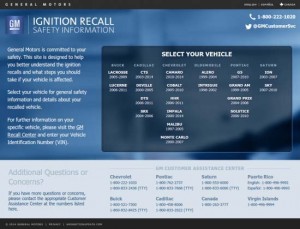 GM Ignition-Switch Recall – No one likes to hear about reports of deaths allegedly due to failed automotive parts and systems. The GM ignition-switch recall, however, has the dubious distinction of being one of the deadliest automotive recalls in history, with a reported death toll of 125 people. The flawed ignition switch was on 2.6 million cars and GM finally admitted in February 2014 that the company should have recalled those vehicles a decade before they did. The company paid a $900 million criminal fine for keeping the problem from safety regulators at the National Highway Traffic Safety Administration (NHTSA). As of late October 2015, only about half (1.2 million) of the defective vehicles had been brought in to GM dealerships for repairs by owners.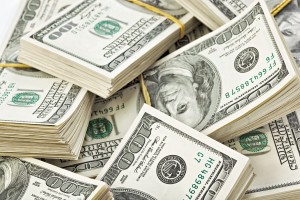 Fiat Chrysler Fined for Failure to Report – Fiat Chrysler Automobiles (FCA) was originally fined by the NHTSA in July and ordered to pay $105 million for its poor handling of the recalls of over 11 million vehicles. In December, the NHTSA ordered FCA to pay an additional $70 million in fines, bringing the total in fines and penalties due to under-reporting of crashes, injuries and deaths to $175 million.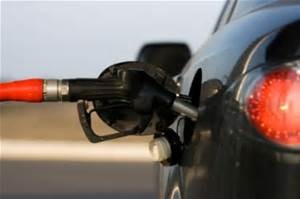 Gas Prices Lowest Since 2009 – Think how many months it's been that gasoline prices have been affordable. No matter what your budget, when it comes time to fill up the tank for business, everyday errands, family trips or just running around, there's a noticeable difference when gas prices are in the $2.00 per gallon range vs. $3.50 or higher.  American consumers benefit greatly from the drop in gasoline prices – and according to some estimates, there's no end in sight to cheap gas prices. There are even some stations (albeit in remote areas) charging $1.47 for a gallon of gas. OK, so you don't live in Wharton, TX where it's $1.42 or thereabouts. But anything under $2.00 per gallon is a real deal, so celebrate one of the top automotive news stories of 2015: cheap gas.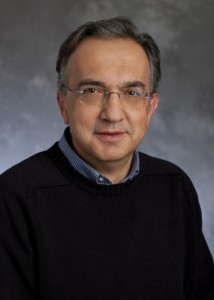 GM Rebuffs Merger Invite from Marchionne – The idea of slimming down the number of redundant automotive companies may sound like a good idea – and even be attractive for some smaller companies seeking to increase their market penetration and stature – but it's not always what it seems. Take the overture from Sergio Marchionne, Fiat Chrysler America's CEO to General Motors to combine the two companies. Not so fast, there. General Motors wisely chose to not engage in such a scenario. There's nothing for GM to gain by doing so. By all accounts, they're not in any big trouble, notwithstanding the GM ignition-switch recall story that made headlines this year. What would make more sense for Marchionne is to approach an auto company of lesser stature to try to join forces. But then, who are we to give Marchionne advice? Expect further consolidation in the industry in 2016-2017, although which players is anyone's guess.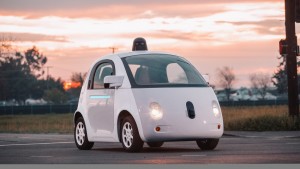 California Leads the Country Proposing Rules for Self-Driving Cars – In a serious blow to Google's goal of getting self-driving cars allowed on public roads without a steering wheel and brake/throttle controls, the state of California said, in effect, not here and not now. The California Department of Motor Vehicles (DMV) came out in early December with proposed rules for autonomous vehicles that include, among other requirements, that not only do self-driving cars have to be equipped with a steering wheel and brake/throttle controls, but a driver has to be behind the wheel at all times. Could it be that the California DMV paid attention to news reports of some Tesla drivers sitting in the backseat of their luxury electric car and reading, texting, sleeping or other activities while the car "drove itself" with the Autopilot feature? Tesla has since clamped down on this feature, limiting it with a software update, but the reports of such risky non-driver behavior were already out there. While California's proposed rules still are in the preliminary stage, don't expect much in the way of relaxation in this brave new world of autonomous cars. Rules absolutely have to be in place – and they should be universal, applicable in all states.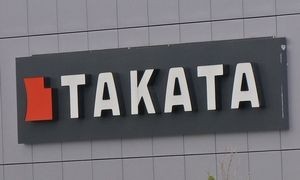 Takata Exploding Airbags – The NHTSA ordered Japan's Takata, a major automotive supplier of airbags to recall 33.8 million airbags in nearly 12 automotive brands in May. News of an eighth death caused by exploding shrapnel from Takata airbags this past summer was followed in November with Takata agreeing to pay a federal fine of $70. The company also had to agree to a series of terms that include phasing out the ammonium nitrate propellant type and firing employees involved in a cover-up that lasted for years. Failure to comply may subject Takata to an additional $130 million in fines.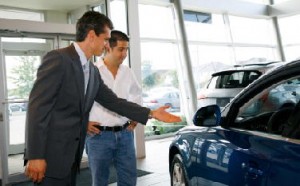 Record 2015 Auto Sales of 17.5 Million Vehicles – Buoyed by favorable economic conditions, strong year-end promotions and continued consumer demand, 2015 looks to shake out as a record year with 17.5 million vehicle sales. That's according to forecasts from TrueCar and Edmunds.com, among others. This marks a rebound from the depths of the recession in 2009 and, according to industry watchers, the robust sales trend should continue into 2016. Some even project a 2016 sales total of 18 million vehicles.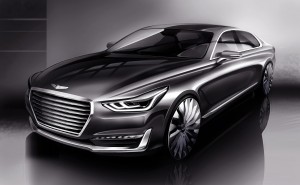 Hyundai to Spin Off Genesis into Separate Luxury Brand – Beginning with the 2017 G90, Hyundai will break out its luxury Genesis brand into a separate global premium channel. The new Genesis brand will sport six all-new models by the year 2020, including the G90, destined to be the new flagship vehicle. When announcing the spin-off, Hyundai officials released a rendering of the G90 and said the Genesis lineup will bear the wing-type Genesis emblem, not a Hyundai badge. The new Genesis lineup will have an alphanumeric naming structure, as in G90, G80, G70, etc., depending on the segment.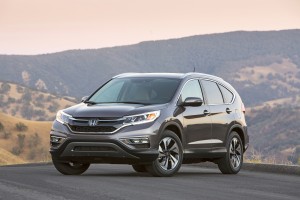 Compact Crossovers/SUVs Outsell Midsize Sedans – While the Toyota Camry, the best-selling car in America for 13 years, is on track to sell 425,000 cars in 2015, the big news is that in the industry as a whole, compact crossovers/SUVs are on track to outsell midsize sedans. The hot compact crossover/SUV segment includes the Toyota RAV4, Honda CR-V, Ford Escape and Nissan Rogue, among others. Consumers are flocking to these vehicles instead of midsize sedans because they offer car-like ride, versatility, better passenger and cargo capacity, they're more affordable and fuel efficient than ever. Will the midsize car ever truly disappear? As trends go, don't bet on it. For now, however, the compact crossover/SUV market continues to climb.
Search used cars for sale and find the best deals near you at iSeeCars.com.
To get a FREE iSeeCars VIN Report for a car, click here.