Stunning new models always capture consumers' attention, especially when there are significant design changes in some of the most familiar makes and models. But which ones really stand out from the rest? It can be confusing, given the numbers of products in the marketplace, so we've taken a look at the top 10 best redesigned cars for 2013 to help make the task a little easier.
The research comes via Kelley Blue Book, which recently published a list of 18 redesigned cars for 2013 (note: they're not all cars). Here are the top 10:
2013 Nissan Sentra – With its fresh new looks, nicely appointed and exceptionally roomy interior, the 2013 Nissan Sentra compact sedan is a huge improvement over its predecessor. Combined fuel economy of 34 mpg is another consumer attraction.
2013 Honda Accord – The latest generation 2013 Honda Accord, in both coupe and sedan models, offers consumers two fuel-efficient gasoline engines, innovative features such as the side-view camera, and still provides reliable transportation with a fun-to-drive element.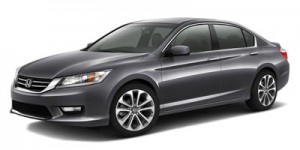 2013 Nissan Altima – All-new inside and out, the 2013 Nissan Altima midsize family sedan demands attention – and gets it – thanks to handsome styling, comfortable zero-gravity seats inspired by NASA, a 38-mpg highway four-cylinder engine that's best-in-class, and much improved driving dynamics.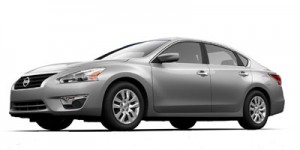 2013 Ford Fusion – Undoubtedly the most striking design in the current crop of midsize sedans, the 2013 Ford Fusion sets itself apart as well with high-tech engines as well: two powerful EcoBoost engines, a hybrid that gets 47 combined mpg, and a plug-in version that's a class-exclusive.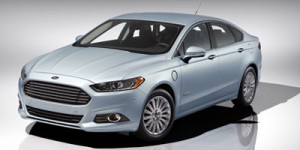 2013 Chevrolet Malibu – The makeover from dowdy to dramatic in the 2013 Chevrolet Malibu midsize sedan includes sleek new exterior styling, high-tech interior, three engine choices and the available and very user-friendly Chevrolet MyLink infotainment system.
2013 Ford Escape  — All-new for 2013, the Ford Escape compact SUV ditches its rugged outdoorsman image and dons a sleek and sporty new look. Other noteworthy changes include a 240-horsepower engine, one that gets 33 mpg on the highway, the MyFord Touch infotainment system, and an available power liftgate that opens with a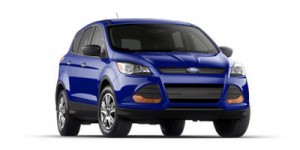 wave of the foot under the bumper.
2013 Hyundai Santa Fe Sport – Actually, the offerings come in two versions: the five-passenger 2013 Hyundai Santa Fe Sport and the larger, seven-passenger 2013 Hyundai Santa Fe. Both arrive with appealing exterior styling and affordable features that former Santa Fe owners and prospective new ones may find quite appealing.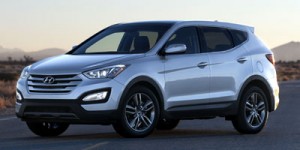 2013 Nissan Pathfinder – Transforming from a truck-based SUV to one that handles more like a car and still maintains its off-road capability, the 2013 Nissan Pathfinder front- or all-wheel drive seven-passenger SUV adds impressive new exterior design and fuel-efficient V6 engine to its list of changes. The Pathfinder can also tow 5,000 pounds in standard form.
2013 Ram 1500 – Maybe the outside looks remarkably familiar, as in not a great deal of exterior styling changes, but the interior and performance have undergone a considerable overhaul. Practical yet technologically advanced, the 2013 Ram 1500 Crew Cab deserves a second- and third-look. From the new 305 horsepower Pentastar V6 engine that's good for up to 25 mpg highway fuel economy to the high-tech uConnect access infotainment system, the 2013 Ram 1500, if you're in the market for a stylish new truck, should be on your consideration list.
2013 Toyota Avalon – The flagship of the Toyota lineup gets an all-new look in the 2013 Avalon full-size sedan. Eye-catching exterior styling coupled with soft-touch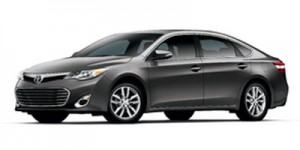 capacitative controls and high-technology features in the interior, plus a new hybrid version that delivers up to 40 mpg combined fuel economy are all good reasons why the 2013 Toyota Avalon ranks 10th on the list of best redesigned cars for 2013.
Search used cars for sale and find the best deals near you at iSeeCars.com.
To get a FREE iSeeCars VIN Report for a car, click here.