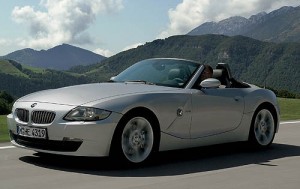 Spring is officially here, despite the inclement weather in many parts of the country. Still, top-down excitement will soon be in the air, so thoughts naturally turn to the best convertible buys out there in the used-car market.
Scouring the available droptops, we've come up with this list of the top 10 best convertibles under $20,000. Who knows? Your wind-in-the-hair ride may be among them.
2006-2008 BMW Z4 – Fun-to-drive is what instantly springs to mind when considering the BMW Z4. For the model years of 2006-2008, buyers today can find wallet-friendly choices in the used car market. Consumer Reports listed these as best buys for under $20K, and the market bears that out. Pricing ranges from arouond $14,490 for a 2006 BMW Z4 to around $16,994 for a 2008.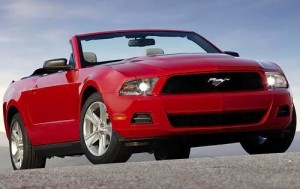 2008-2012 Ford Mustang – The original pony car, the Ford Mustang in convertible guise is certain to bring a wide grin to the smart shopper who can nab a used one for under $20K. There are bargains to be had, but you'll need to decide if a V6 is going to suffice or if you absolutely must have a V8. Look for V6 Mustang convertibles priced from $15,900-$16,991 for the 2012 model year. As for the V8-powered Mustang GT, check out 2008 models in the $18,991 price range.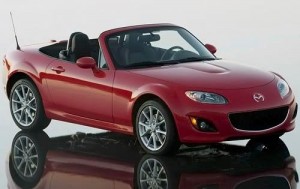 2010 Mazda MX-5 Miata – What an unbeatable combination: refinement, precise handling, affordabiity. That's what the 2010 Mazda MX-5 Miata offers. Best of all, Consumer Reports lists it as one of the best used convertibles under $20K. Pricing for the 2010 Mazda MX-5 Miata ranges from the vicinity of $14,950 to $18,988.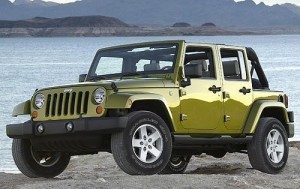 2007-2008 Jeep Wrangler Unlimited – Although pricing on used 2007 and 2008 Jeep Wrangler Unlimited models can exceed the $20K mark, some deals are available, although you may need to search a while to find them. Some 2007-2008 Jeep Wrangler Unlimited listings range in price from around $13,988 to $18,995.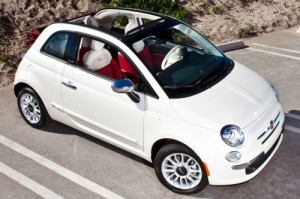 2013 Fiat 500c – Looking for a fun, small convertible with a decidedly Fiat flair? Look no further than the 2013 Fiat 500c, available used for around $18,769 to $20,500. Comparisons with the Mini Convertible are inevitable, but the Fiat 500c may be a bit more affordable and offers a more compliant ride. In the end, you decide.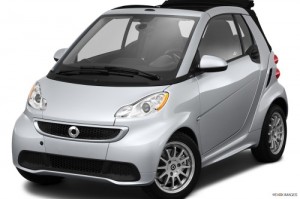 2013 Smart Fortwo – The smallest production car sold in America, the Smart Fortwo is more than three feet shorter than a Mini Cooper. Fuel economy is excellent at an EPA-estimated 33 mpg city/41 mpg highway. Still, the Smart Fortwo, although roomier inside than it looks, is not for everyone. The convertible model is called the Cabriolet, and used ones are available for around $10,986 to $11,995.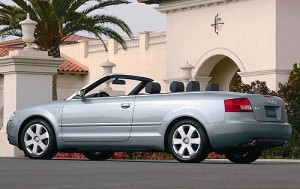 2005-2006 Audi A4 Convertible – You'll have to go back a few years to find an Audi convertible under $20,000, but we've done some legwork and found two model years that fit. The 2005 Audi A4 1.8T can be found for sale used ranging from around $10,995 to $12,995, while the 2006 Audi A4 3.0 Quattro convertible is in the vicinity of $13,995.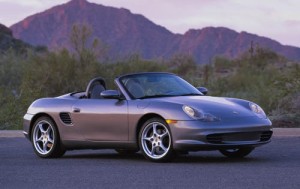 2002-2004 Porsche Boxster – No doubt about it, the Porsche Boxster offers supreme handling characteristics, plenty of power, and, last but not least, classic Porsche styling. Best of all the 2002-2004 Boxster may be a steal for under the $20K mark. Look for used pricing ranging from around $11,995-$17,995 for a 2002-2004 Porsche Boxster roadster.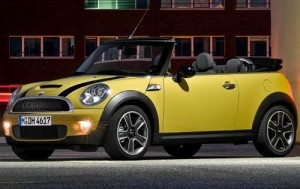 2008-2012 Mini Cooper Convertible – For unique style, inexpensive top-down driving and a fun small car to park in the driveway or garage (or at school), check out the 2008-2012 Mini Cooper convertible. True, not every one you find for sale will be within the price target of $20K, but there are some for savvy shoppers. Prices are in the $17,592-$17,998 range.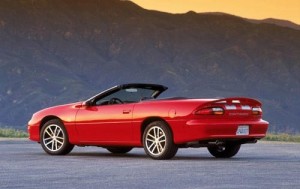 2002 Chevrolet Camaro – Before going on its long hiatus, the 2002 Chevrolet Camaro convertible offered plenty of top-down driving enjoyment. Buyers who do a careful inspection of a well-maintained 2002 Chevy Camaro convertible may be able to snap up this ride for well under the $20,000 target. Try in the area of $10,995 or so, depending on mileage and condition. Tough luck about snagging a 2011 Camaro convertible, though. The least expensive ones listed used are still in the area of $23,000 – a little beyond our target price.
Search used cars for sale and find the best deals near you at iSeeCars.com.
To get a FREE iSeeCars VIN Report for a car, click here.