When you're considering the purchase or lease of your next car, whether new or used, what are the top features you want? Most of us have a pretty clear idea of what our likes and dislikes are, and this definitely translates into how much we're willing to pay for certain features. We thought it might be good to look at what some consumers have to say about the subject – although this isn't anything scientific.
Actually, we were looking at Reddit and saw the question "In your next car, what feature is a must?" The second part of the question was: "And why? Is anything a definite no?" After reviewing some of the consumer posts, we were struck by the emotion and practicality of some of the answers. Here, then, are the top 7 features we found in perusing the site that the consumers (those who cared enough to post) say they want in their next car. Keep in mind that this is just a fun look at what some consumers have to say about features they can't (or don't want to) live without in their next vehicle.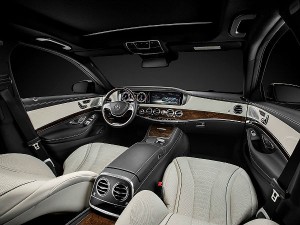 Comfortable Seats – We have to sit in the car sometimes for extended periods, so we want the seats to be comfortable. That's the gist of the practicality behind the consumer comments about this being a must-have feature in the next car. Of course, there's more to it than comfort. Consumers mentioned wanting cloth seats or leather, heated seats, and programmable seats, also lumbar and thigh support. Interestingly, there were also some absolute don't wants relative to leather seats as well, which goes to show that tastes differ.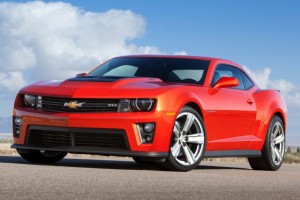 Manual Transmission – While it could be that the posters who singled out manual transmission as a definite want are more performance-oriented drivers, there's also the possibility that some people just want to be more in control of the driving experience. There were a few posts about dual clutch automated transmissions (DCT), but the die-hards seem to prefer manual over DCT (although at least one was willing to give DCT a try as they have improved over the years). One poster said paddle shifters, so that's probably a couple in favor of DCT and another said "autos are boring," and "not sure on flappy paddles." One poster absolutely hates manual transmission. Still, manual wins overall.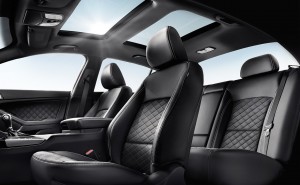 Sunroof – Being able to have the wind in your hair, feel the sun, get a tan, and see the surrounding landscape better – whatever the motivation, sunroof made the must-have list for a number of consumers posting their thoughts on Reddit. On the opposing view, at least two said T-tops are much better than a sunroof, with one adding that T-tops beat a soft top as well.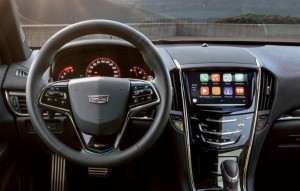 Better Infotainment System – Here consumers had different names for what they want, but they all center on better infotainment systems. Some mentioned Android Auto/CarPlay, citing manufacturers' weakness at creating good infotainment systems, while others said a "decent" infotainment system. One mentioned audio controls on the left side of the steering column and another said a must-have is satellite radio.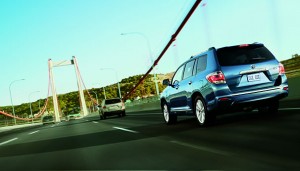 Adaptive Cruise Control – High on the list of must-have features for a few consumers was adaptive cruise control (ACC). One wrote that he never truly knew how much he wanted/needed ACC until he moved and his commute was a lot more freeway-intensive. ACC, as you may know, is a system that automatically adjusts the car's speed to maintain a safe distance from the vehicle ahead. Some systems have automatic braking and resume speed. Other consumers mentioned speed-based controls so you don't have to "adjust up and down."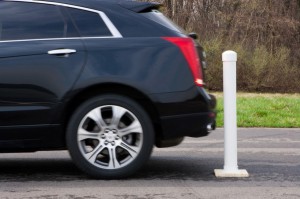 Backup Camera, Parking Cameras, Blind Spot Detection – Lumping three mentions into one category of must-have driver aids for seeing in blind spots, consumers specified backup camera, parking cameras, and blind spot detection in mirrors.
Bluetooth, Stereo Interface – Posters want a seamless smartphone experience and cited Bluetooth connectivity and a better interface with the stereo/audio. One mentioned auxiliary and USB in connection with Bluetooth – "for my own music collection or for phone calls."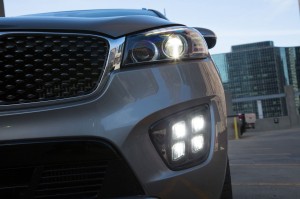 Fog Lights – Interestingly, some consumers called out fog lights as a highly desired feature on their next car. Fog lights help the driver see and be seen in inclement weather. There was some discussion over factory vs. aftermarket fog lights as well.
Good HVAC – Almost every vehicle for sale today has heating and air conditioning, but a few posters felt the need to specify a "good HVAC" system. Anyone living in areas of extreme weather swings can appreciate the value of a car heater that quickly does the job as well as an AC system that cools you down as fast as possible.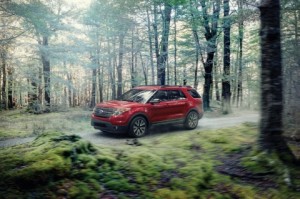 Miscellaneous – Keyless entry, heated side mirrors, heated windshield, all-wheel drive/four-wheel drive, an exhaust system that doesn't need replacing, cup holders, power steering, antilock brakes (ABS), and Xenon/LED headlights were each mentioned by one or more consumers as must-have features in their car.
So, what do you make of these consumer must-have features for the next car? Are any of them on your absolute-have-to-have-list or do you have some different ones you'd like to mention. Feel free to post your comments in the comments section below. We'd love to hear your thoughts.
By the way, if you care to review the consumer posts on Reddit, follow this link. Just be aware that reader discretion is advised as Reddit is a public forum and anything goes. But please use decorum when replying on our site.
Search used cars for sale and find the best deals near you at iSeeCars.com.
To get a FREE iSeeCars VIN Report for a car, click here.