You're looking for your next car and you've decided to buy used. Smart choice because a used car can be just as fuel efficient and a much better deal than a new one.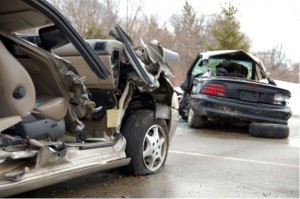 Craigslist, eBay, the classifieds, and used car search engines like iSeeCars.com make finding used cars for sale easier than ever before. But there's bound to be a few lemons out there. Making a major purchase like a car, especially if it's an inexpensive used car, requires you to do your homework so no one will be able to pull the wool over your eyes.
Here are the top 10 questions you should ask a used car seller before signing on the dotted line:
Can you tell me why you're selling this car? Used car dealerships may not know this, but all private sellers should be able to answer. If possible, watch their facial expressions when they answer in case they're not being entirely truthful. If they're moving or can no longer afford the payments, the car is more likely to be a higher quality. If they're selling because it's an older car or has needed too many repairs, make sure you understand what you're getting into and know whether the price is fair or not.

What is the car's mileage? Car mileage plays a big part in determining a used car's value. And remember that car odometers can be tampered with, which is why you should ask the next question.

Will you allow a test drive? Any used car dealership should have no problem letting you test drive their used cars for sale. Private sellers might be more reluctant, but assure them that they can accompany you. Test drives are essential for noticing problems with the car, as well as for making sure that the car is the right fit for you. You'll also be able to notice if the odometer appears to be "stuck" or has other problems.

Will you allow me to have the car inspected by a mechanic? If they're trustworthy, both used car dealers and private sellers should have no problem with you bringing the car to a trusted mechanic for a buyer's inspection.

Is there a warranty on the car? If you're buying from a used car dealership, go for the certified used cars. Many used car dealerships offer 112-point inspections and 2-year/20,000+ miles warranties on low- to average-mileage used cars.  Some used cars for sale may come with existing factory warranties. When buying a used car for sale by the owner, unless there's an existing factory warranty, it will typically sold as-is.

Has this car ever been refurbished or been in an accident? If the used car that caught your eye was in an accident, there might be some damage underneath its freshly painted coat.

What is the vehicle's history? Certified used cars and other cars for sale at used car dealerships should come with vehicle history reports. These are often available when you search for used cars online. Used cars for sale by an owner might have official vehicle history reports, but if not you should be able to purchase them online at websites like Carfax or Autocheck using the car's VIN number.

Are you the car's original owner? If you want quality, it's usually best to choose used cars for sale by the original owner (if you can find one) unless each owner used the car for just a short period of time. This actually isn't a moot question for a used car dealer either because it's possible the car was for sale brand new just a few years ago and never made it off the lot.

What are the car's special features? If a CD player, navigation system, leather seats, or anything else extra is important to you, ask if they're available in the used car you're considering—and if they're still in good, working condition.

Do you have service or maintenance records for the car? If the owner has kept good records and has followed the manufacturer's suggestions for scheduled maintenance like oil changes at the recommended times, that's a good indication of how well the car was taken care of.
Search used cars for sale and find the best deals near you at iSeeCars.com.
To get a FREE iSeeCars VIN Report for a car, click here.