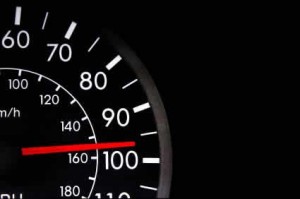 We all love technology, don't we? If money was not a concern, we'd probably have all the high-tech possible on our cars. Sadly, that's not the case for most car owners. We often find ourselves having to choose between one or two tech features simply due to cost considerations.
When it comes to buying a used car with certain technology, however, there are some tech features to give a wide berth. We're talking about features that have gotten bad reviews, are notoriously buggy or are hard to use or simply are out of date. Here we list the top 10 tech features we'd recommend you avoid buying in your next used car.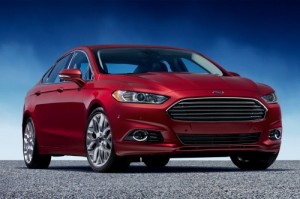 MyFord Touch Infotainment System – Almost universally regarded as requiring a steep learning curve, the MyFord Touch infotainment system is definitely not for technophobes. Along with all kinds of cockpit switches and buttons, the MyFord Touch is way to perplexing to be instantly user-friendly. On the other hand, if you're up for a challenge, check it out in your next used Ford, maybe the fully-redesigned 2013 Ford Fusion – a really excellent used midsize car. Note that the most recent update purportedly fixes all the MyFord Touch issues.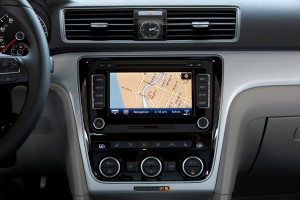 In-Car Navigation Systems – Granted, we all want as much navigation information as we can reliably get, but at what cost? Edmunds lists some considerations which may steer you toward or away from factory in-car navigation systems. Also, the way the nav systems work varies from one automaker to another. Some of this depends on the supplier for the nav system and some due to other factors. Pros include integration with other car systems, warranty coverage, theft resistance and resale value. Cons include getting timely updates (without paying an arm and a leg), and limitations inherent in the systems that don't permit inputting directions while on the move, for example.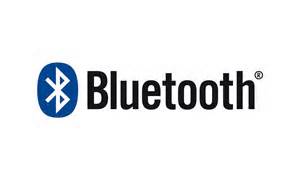 Bluetooth Pairing Problems – It seems that millions of Americans can't be without their smartphones, even when driving. Depending on instant connectivity (ostensibly in the case of an emergency, otherwise, you shouldn't be using the phone to call or text while driving) means having a reliable interface, aka Bluetooth connectivity. Whether you have an iPhone or an Android smartphone, pairing problems can arise. Your automaker may not upgrade the car's firmware, forcing you to buy a compatible phone, downgrade to a previous IOS, or stop using Bluetooth. Other issues include dropped calls, audio doesn't work and settings.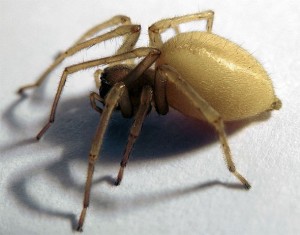 Really "Buggy" Mazda Mazda6 – In what is surely a very rare problem affecting, apparently, only 2010-2012 Mazda Mazda6 sedans, yellow sac spider infestation has led to a recall by the National Highway Traffic Safety Administration (NHTSA) because the arachnids' webs in the car's evaporative canister vent hose can lead to a fire. If you're considering buying a used 2010-2012 Mazda Mazda6, make sure the car has received the fix from the automaker.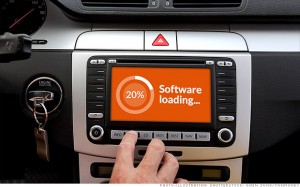 'Software Update required' – As consumers, we should be used to the pop-up warning on computers and TVs that 'software update required' means we'll be temporarily inconvenienced while such an update is in progress. As automakers make moves toward more wirelessly connected cars, expect this to become a more frequent – and annoying – occurrence. The good news is that the updates are usually helpful. The bad news is that they sometimes make other issues problematic. Security patches will be a hot topic, especially with respect to privacy concerns and thieves' ability to hijack the vehicle and/or personal data.
Voice Recognition Tech That Doesn't – What happens when your car's voice recognition tech doesn't recognize your voice? While automakers are trying their utmost to introduce voice recognition software that's supposed to make the driver's life easier, according to J.D. Power and Associates' Initial Quality Study, the opposite is often the case.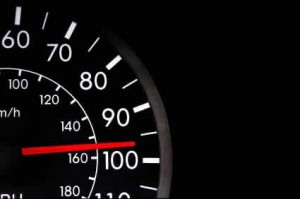 Too Much Car Tech? An interesting, if disturbing, principle called the Peltzman Effect states that as people feel safer, they tend to take on greater risks. Overconfidence in multiple in-car safety systems, such as blind spot warning, rearview cameras, collision mitigation and avoidance, and so on, may lead drivers to take more risks than they would without such added safety features. Still, these types of safety systems generally do more good than harm, provided they are used properly. This means learning how to use them correctly before an emergency situation arises and you have to act quickly.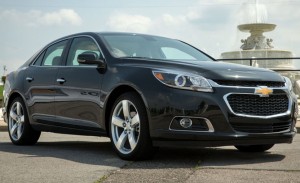 Stop-Start Systems – The rush is on for automakers to look for new ways to conserve fuel and eliminate more tailpipe emissions. One of the technologies really taking off is stop-start systems. In theory and in practice such systems reduce fuel consumption by temporarily shutting off the engine at idle, resuming when the driver depresses the accelerator. But getting used to how all this works is definitely a learning curve, and not one that some drivers are all that keen to do. Back in 2012, Johnson Controls (which makes such systems) said stop-start systems will at least triple over the next five years. So, like it or not, stop-start will likely be coming to a vehicle near you. Better learn how to use it.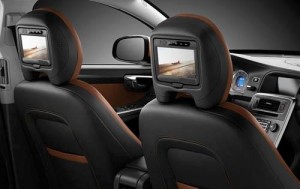 Rear-Seat Entertainment Systems – Unless you drive a minivan (and maybe even then), forego the extra cost for a rear-seat entertainment system. They're often dizzyingly expensive and may be less up-to-date technology than you can buy in a portable system (that you're able to get updates for). Why add thousands more to the cost of your vehicle to have such in-car entertainment when you don't need to? On the other hand, if you happen to negotiate a really good price on a used car that has one, go for it. The kids will probably be happy.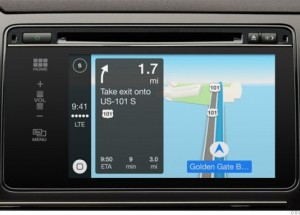 Apple CarPlay – Look for the redesigned 2015 Mercedes-Benz C-Class to debut this fall with Apple's new CarPlay, an in-car tech system that mimics the smartphone interface (with touch screen) that so many Americans carry on their person. As previously mentioned, all automakers are in a frenzied race to pile on more in-car technology, so as we approach 2018, 2019 and 2020, they'd better work out the glitches and nail down the technology. It needs to be simple to understand and use, work like it's supposed to, and not be distracting to the driver.
Search used cars for sale and find the best deals near you at iSeeCars.com.
To get a FREE iSeeCars VIN Report for a car, click here.