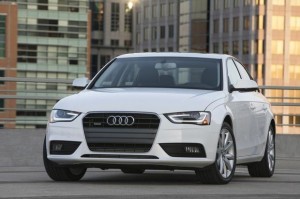 Don't want an SUV but do require a sure-footed all-wheel drive sedan that delivers a satisfying driving experience and inspires confidence in all-weather conditions? Here's where it gets a little tricky as not all all-wheel drive (AWD) sedans provide the same level of excitement or performance. Still, the variety of choices available to savvy used car shoppers means there should be something to appeal to nearly every buyer.
Here, then, are our selections for the top 10 used AWD cars.
2011-2012 Audi A4 2.0T Premium Quattro – Among entry-level luxury sedans, abundant power and exquisite handling are hallmarks of the 2011-2012 Audi A4 2.0T Premium Quattro. Power comes from a single engine in the A4 lineup, the turbocharged 2.0-liter V6. The A4 2.0T Premium Quattro offers a standard six-speed manual or optional eight-speed automatic transmission, delivering 21 mpg city/31 mpg highway and 21/29 mpg, respectively. Pluses include outstanding road manners, high-quality cabin, numerous high-tech entertainment and safety features. Pricing is from about $22,988 to $33,894.
2012 Audi A6 3.0T Premium Quattro – Redesigned for 2012, the Audi A6 3.0T Premium Quattro midsize luxury sedan boasts a strong, supercharged V6 engine, standard Quattro (AWD), lots of high-tech features, a handsomely crafted interior and increased roominess in the cabin. The car offers plenty of grip and the well-sorted suspension and improved front/rear weight distribution mean excellent balance and a more satisfying driving experience. Pricing ranges from $35,494 to $41,880.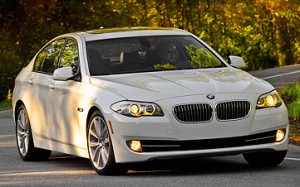 2011-2012 BMW 535i xDrive – Drivers who want to remain glued to the road and firmly planted in the driver's seat should look no further than the 2011-2012 BMW 535i xDrive. While all BMW models have a longstanding and well-deserved reputation for driving performance, the 5-Series, redesigned in 2011, is an excellent choice for a top used AWD car. In the BMW 535i xDrive, most of the power is sent to the rear wheels, allowing the Bimmer to retain its sporty feel. Not to worry, when needed, power delivery is quickly adjusted. The BMW 5-Series is also an Insurance Institute for Highway Safety (IIHS) Top Safety Pick. What about used car pricing? Check it out from $34,988 to $46,895.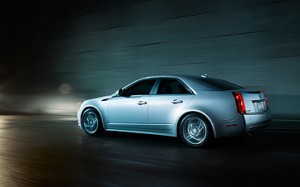 2011-2012 Cadillac CTS 3.6L Performance AWD – For seamless luxury, exquisite design, outstanding track-worthy performance, overall value and top safety recognition, one standout choice for top used AWD cars has to be the 2011-2012 Cadillac CTS 3.6L Performance AWD. The AWD sends power to wheels equally in normal driving and rapidly adjusts to road conditions. The CTS is also an Insurance Institute for Highway Safety (IIHS) Top Safety Pick.  Look for pricing used from $21,994 to $31,999.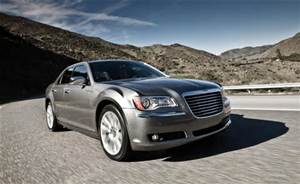 2011-2013 Chrysler 300C – Receiving a major redesign in 2011, the Chrysler 300 became more of a luxury car and delivered more driving excitement to folks looking for something decidedly different in a five-passenger sedan. In 300C trim, the Chrysler 300 is powered by a 363-horsepower 5.7-liter V8 engine matched with a five-speed automatic transmission and all-wheel drive. Fuel economy for this large sedan is EPA estimated at 15 mpg city/23 mpg highway. Pluses include composed and comfortable ride, generous features list, well-made and roomy interior and the American muscle from the V8 engine. Pricing is reasonable, ranging from $20,900 to $30,995.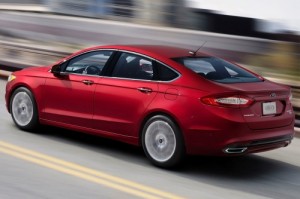 2013 Ford Fusion Titanium AWD – Fully redesigned for 2013, the Ford Fusion midsize family sedan, in Titanium AWD trim, offers consumers a sporty and involving drive. This is considered a rare quality in the midsize family sedan market and one that really needs to be experienced to be appreciated. Titanium also comes equipped with keyless ignition, heated front seats, leather upholstery, an upgraded sound system, rear parking sensors/camera and much more. Pricing ranges from $24.888 to $32,385.
2012 Mercedes-Benz C300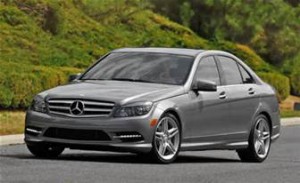 4MATIC – The all-wheel drive 2012 Mercedes-Benz C300 4MATIC compact luxury sedan (the only model in the C-Class lineup with all-wheel drive) is powered by a 228-horsepower 3.0-liter V6 engine paired with a seven-speed automatic transmission. Zero-to-60 mph is 5.6 seconds and fuel economy is 18 mpg city/25 mpg highway, 20 mpg combined, matching the acceleration of the lighter C250 model, according to Mercedes-Benz. Extensive safety features include the Mercedes Attention Assist, which monitors for driver drowsiness and inattention. For buyers needing all-weather traction, the 'Benz C300 4MATIC could be a wise choice. As for pricing, it ranges from about $30,998 to $32,991.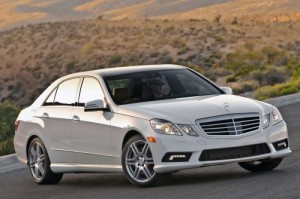 2012 Mercedes-Benz E550 4MATIC – Meticulous construction, superb ride and handling, spacious interior and extensive safety features – what's not to admire about the 1012 Mercedes-Benz E550  4MATIC luxury sedan? All-wheel drive is standard in the E550, while it is optional on the E350 sedan and standard on E350 wagon. E550 models are powered by a 402-horsepower twin-turbo 4.7-liter V8 engine matched with a seven-speed automatic transmission. Fuel economy is estimated at 19 mpg city/24 mpg highway. Zero-to-30 mph time is a quick 5.2 seconds. Pricing used for the E550 4MATIC could well be in the vicinity of $55,000.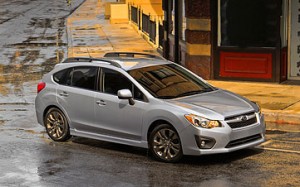 2011-2012 Subaru Impreza 2.0i Premium Hatchback – The Subaru Impreza was redesigned for 2011, making the 2011 and 2012 Impreza 2.0i Premium Hatchback an impressive pick for top used AWD cars. Although Symmetrical All-Wheel Drive is standard on all Subaru models, in the Impreza there are two: manual transmission models get Continuous AWD that splits power 50-50 between front/rear wheels initially, and automatic transmission models are equipped with Active AWD, which sends power to wheels depending on acceleration, deceleration and available traction. The Impreza is another IIHS Top Safety Pick. As for pricing, check out used models that range from $16,988 to $19,885.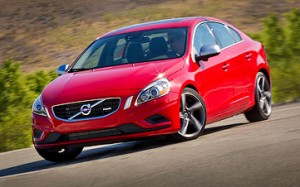 2011-2012 Volvo S60 T6 – Equipped with standard all-wheel drive, the 2011-2012 Volvo S60 T6 has a number of innovative features that make this a top used AWD sedan. In normal driving, the system is front-wheel biased, which saves fuel, but when needed, power is distributed rearward. Instant traction preloads torque to rear wheels for acceleration from a standstill. Volvo's City Safe feature, which mitigates or avoids low-speed collisions, is also standard. No wonder the Volvo S60 is an IIHS Top Safety Pick. Check out used pricing from  $24,884 to $32,988.
Search used cars for sale and find the best deals near you at iSeeCars.com.
To get a FREE iSeeCars VIN Report for a car, click here.