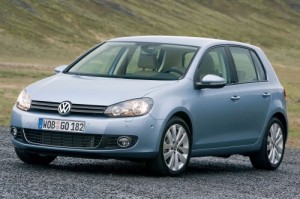 If it seems like there are more and more vehicles on the road these days, it's true. There are 97.2 vehicles per mile of paved road, compared with 60.5 vehicles per paved-road mile in 1960. That's according to data from the U.S. Department of Transportation's Research and Innovative Technology Administration, Bureau of Transportation Statistics. In 2011, there were 253,108,389 vehicles on 2,605,000 miles of paved roads.
Before you shudder and throw away your car keys or opt for a bicycle instead of driving, we've searched for and found what we consider to be the top 10 used cars for long commutes.
First, some parameters: the cars on our list are very reliable, according to Consumer Reports, get good gas mileage, according to www.fueleconomy.gov, have high safety marks from the National Highway Traffic Safety Administration (NHTSA) and the Insurance Institute for Highway Safety (IIHS).
2011-2013 Volkswagen Golf TDI – Diesel-powered vehicles are high on the list for excellent long-commute cars. Diesel powertrains offer outstanding fuel economy and deliver long range. That means fewer trips off the highway to refuel. The Golf TDI has a 140-horespower 2.0-liter turbo diesel engine and is estimated to achieve 30 mpg city/42 mpg highway. How about around 609 miles between stops for diesel fuel? Pricing in the used market ranges from about $15,388 to $26,745.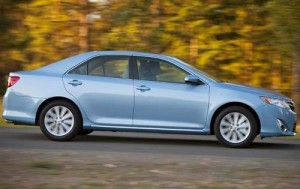 2011-2013 Toyota Camry Hybrid – The Toyota Camry is one of the best-selling family sedans. In hybrid form, the Camry excels as a long-commute vehicle as well. Roomy seats, excellent visibility, high-quality materials in the cabin, quick acceleration and pleasant driving are stellar points, but it's the fuel economy that gets top billing. The Toyota Camry Hybrid was redesigned in 2012, along with its gasoline counterpart. Fuel economy is 25/35 mpg in a sedan with a 17.0-gallon fuel tank. Check out used pricing ranging from $14,800 to around $23,900.
2010-2013 Mazda Mazda3 – The compelling attributes of the 2010-2013 Mazda Mazda3 include the fact that it's a very reliable car, has moderate maintenance costs and average fuel economy for the class of 24 mpg city/33 mpg highway (automatic transmission), 25/33 mpg (manual transmission). Engines are 2.0-liter or 2.5-liter. More important, however, is that it's a Mazda, meaning it is definitely fun to drive. What could be better on a long commute? How about pricing that ranges from $9,900 to around $17,800?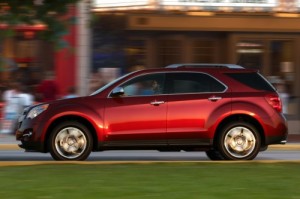 2010-2013 Chevrolet Equinox, GMC Terrain – Family vehicles good for extended commutes have to have good passenger space, achieve good fuel economy and be well-equipped to meet various needs. The 2010 through 2013 Chevrolet Equinox and mechanical twin, the GMC Terrain, succeed on all fronts.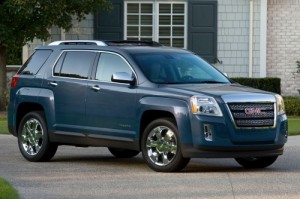 In front-wheel drive trim, both achieve 32 mpg on the highway. They're also stylish, have well-equipped interiors and lots of passenger space, offer secure handling and a very comfortable ride for those long commutes. As for what these crossovers will set you back, check out used prices ranging from $10,000 to $27,900 for Chevrolet Equinox and from around $11,950 to $32,982 or thereabouts.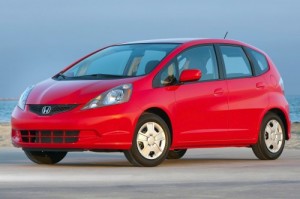 2010-2013 Honda Fit – If it's just you driving solo and you've got a long road to haul on your daily commute, you might check out the subcompact 2010-2013 Honda Fit. Highlights of the Fit include roomy interior, flexible cargo space, a rear seat that both folds down and flips up to accommodate taller cargo, good handling, easy to maintain and very reliable. Fuel economy with automatic transmission is EPA-rated at 28/35 mpg. Check out used Honda Fit hatchbacks ranging from $9,850 to $17,488.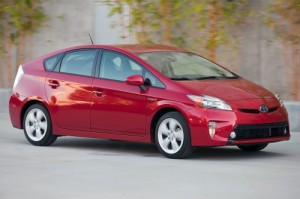 2011-2013 Toyota Prius – Another Toyota that should definitely be on the list for a long-commute car is the 2011-2013 Prius hatchback. The original Prius gets high marks for high reliability, high-tech interior (standard and optional), roomy interior, plenty of passing power, easy-driving and comfort. Fuel economy for the Prius hybrid is 51/48 mpg. Look for pricing from about $15,800 to around $25,590.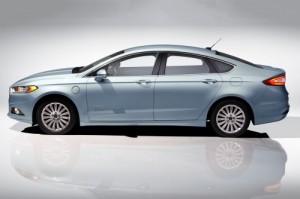 2013 Ford Fusion Energi – A plug-in hybrid, the 2013 Ford Fusion Energi boasts a 500-mile total range from the 2.0-liter four-cylinder automatic plus hybrid powertrain. EPA-estimated fuel economy (gasoline) is 55/46 mpg. The rating is 88 MPGe for combined city/highway. Pricing ranges from $26,900 to around $30,883.
2000-2006, 2010-2013 Honda Insight – Going back a few model years, the 2000-2006 Honda Insight manages an EPA-estimated 49 mpg city/61 mpg highway/53 mpg combined. Although it may seem long in the tooth, the older Insight offers great fuel efficiency, perfect for long commutes. The second-generation Insight debuted in 2010. Check out used Honda Insight hybrids priced from about $7,995 to $17,990.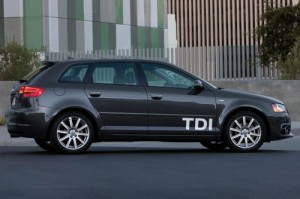 2012 Audi A3 TDI – A little more luxurious, the 2012 Audi A3 TDI wagon achieves 30/42/34 mpg from its 2.0-liter turbodiesel four-cylinder engine mated with six-speed automated manual. Chief selling points here for a long-commute car include upscale interior, pleasant driving dynamics, versatile interior space and luxury features. Pricing ranges from $17,226 to $25,424.
Search used cars for sale and find the best deals near you at iSeeCars.com.
To get a FREE iSeeCars VIN Report for a car, click here.