When you're looking for a used car for your teenage driver, you want a roomy, good handling, safe vehicle that gets reasonable gas mileage and doesn't ding your budget. Reviewing the many excellent choices in today's marketplace, we narrowed the list to these top used cars for teens under $15,000.
2009-2011 Chevrolet Malibu – The midsize Chevy Malibu from the 2009 through 2011 model years is a solid choice for teen drivers. The V6 has strong performance, but the four-cylinder offers better fuel economy. Excellent ride and handling, comfortable seats, strong safety scores and roomy interior are other appealing characteristics. Check out used prices ranging from $12,000 to $13,995.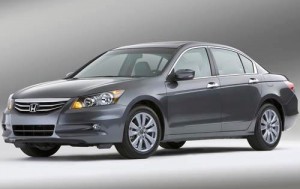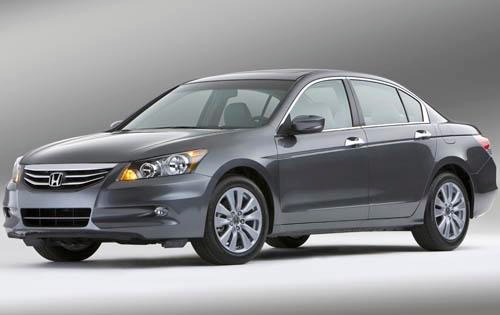 2009-2011 Honda Accord – Another safe choice, from a sedan perspective, is the 2009 through 2011 Honda Accord. Look for a four-cylinder model for maximum fuel economy. Although it's classified as a large car by the EPA for generous interior volume, the Accord is actually a midsize car. The Accord, however, holds its resale value well, and it can be hard to find since owners hold onto them for years. Still, pricing is reasonable, ranging from about $11,600 to around $14,990 (and up).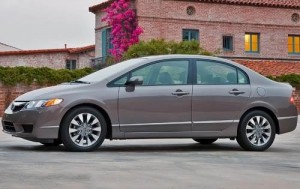 2009-2011 Honda Civic – The compact Honda Civic, for the 2009 to 2011 model years, is a good choice for teen drivers for several reasons. The four-cylinder engine is peppy and efficient, gets good gas mileage, and is roomy and safe. As for price? Check out Civics ranging from $9,997 to around $14,991.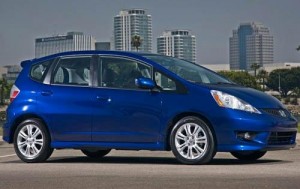 2009-2011 Honda Fit Sport – Sure to appeal to teen drivers, the 2009-2011 Honda Fit Sport boasts a surprisingly roomy interior, nice exterior styling, good gas mileage and better handling than many small cars. Pricing is just right, too, ranging from $10,990 to $14,988.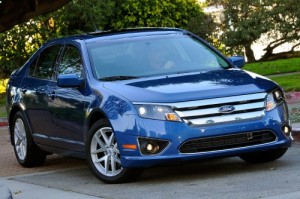 2009-2011 Ford Fusion – Another midsize car that's good for teens is the 2009-2011 Ford Fusion. Pluses include a spacious interior, good ride and handling qualities, and desirable fuel economy in four-cylinder models. Look for all-wheel drive for added safety on varied terrain and on wet or snowy roads. Pricing in the used market ranges from $8,998 to around $15,000.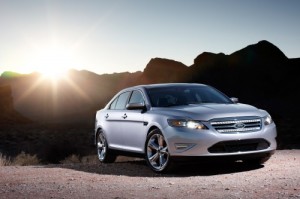 2009-2011 Ford Taurus – To some teens, the Ford Taurus may seem like a stodgy big vehicle. But therein lies the charm for parents. The Taurus, which, from 2009 on, featured electronic stability control, is a Top Safety Pick from the Insurance Institute for Highway Safety. It's roomy, fairly quick, handles well for a large car, and gets 20 mpg in combined city/highway fuel economy. Look for used prices ranging from $9,995 to around $14,992 (although some models may be higher).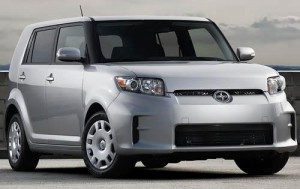 2009-2011 Scion xB – Its quirky styling is part of the appeal, but that's not all that's attractive about the 2009-2011 Scion xB. Parents will likely find models for sale with plenty of customization, as the Scion is highly customizable. Quick acceleration from the four-cylinder engine, good fuel economy and spacious, roomy interior are other pluses. The Scion's cargo area features space that rivals many larger SUVs with seats folded flat. As for price, check out used Scions ranging from $10,700 to $14,991.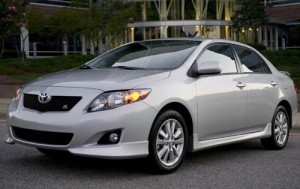 2009-2011 Toyota Corolla – A compact car, the 2009-2011 Toyota Corolla offers teen drivers the following: good performance, reasonable comfort, good fuel economy. Granted, the styling inside and out is conservative, but parents may be encouraged that such conservatism won't promote reckless teen driving. Pricing ranges from around $9,134 to the vicinity of $14,000.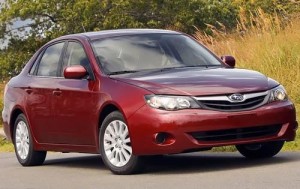 2009-2011 Subaru Impreza – With its standard all-wheel drive, what's not to like about the 2009-2011 Subaru Impreza? Base four-cylinder versions offer better fuel economy than turbocharged ones, and all compact Impreza models provide entertaining handling. Pricing in the used market can be high for later model years, but you can find some ranging from $11,990 to around $13,988.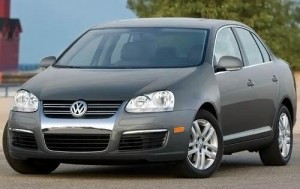 2009-2011 Volkswagen Jetta – Some consider the Volkswagen Jetta the "bargain-priced BMW 3 Series" and for good reason. The compact Jetta offers teen drivers a European-style handling – for much less cost. Diesel-powered Jettas were offered beginning in 2009, combining outstanding fuel economy with powerful acceleration. Pricing in the used market can range from $10,299 to $14,990 (and higher).
Search used cars for sale and find the best deals near you at iSeeCars.com.
To get a FREE iSeeCars VIN Report for a car, click here.