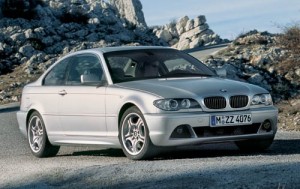 With used car prices on a downward trend, particularly in large crossovers, entry level luxury cars and compact cars, now may be a very good time to look at a car with a few years on it.
Of course, where you live, availability of used vehicles, number of miles on the car, its year, make, model, condition and features all play a part as well. For great value, features, safety and other desirable attributes, here are our top 10 used cars under $10,000.
2003-2005 BMW 3-Series – In the entry-luxury car field, there's no better choice than a BMW 3-Series, say many auto experts and consumers alike. From its sporty driving dynamics to high-quality interior and available all-wheel drive, the 2003-2005 BMW 3-Series gives consumers the chance to drive luxury for less than a budget-busting price. Price range is about $8,995 to $9,988.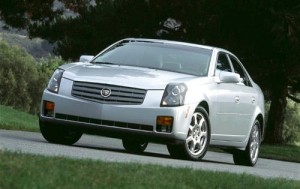 2003-2006 Cadillac CTS – Are you looking for a little luxury in a used car that's less than $10,000? Check out the 2003 through 2006 Cadillac CTS sporty luxury sedan. Excellent handling, spacious cabin and luxury touches are other highlights. As for price, the range is from around $6,900 to $8,990.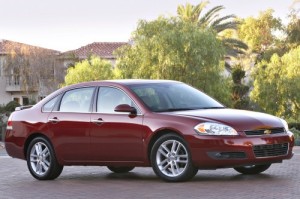 2010 Chevrolet Impala – If you require seating for six in a large family sedan, the 2010 Chevrolet Impala could be a good choice. A big trunk is another plus, although handling and interior are not quite as impressive. Pricing, though, is good, in the range of $9,888-$9,995.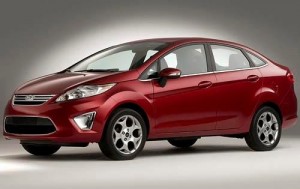 2011 Ford Fiesta – Economy car buyers may find a winner in the 2011 Ford Fiesta subcompact, available as a sedan or hatchback. Pluses include a peppy engine, sporty driving, pleasant cabin and unexpected features. Prices are in the $9,800-$10,000 range.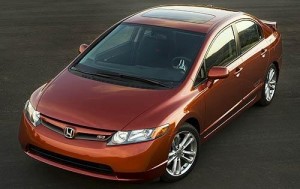 2006-2008 Honda Civic – The versatile Honda Civic is available used for under $10,000 in sedan, coupe and hybrid models. Inexpensive to repair, with excellent reliability and good used car value, the Civic can be the perfect prescription for a strained transportation budget. Lower mileage, later model Civic prices will creep up, but $7,999 to $9,999 is a decent range for used Civics.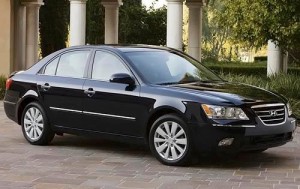 2010-2011 Hyundai Sonata – A lengthy warranty, upscale interior and numerous standard features make the Hyundai Sonata a value choice for a family sedan. Although it might be tough to find a loaded model under $10,000, a 2010 Sonata GLS in the $9,899 price range may be doable.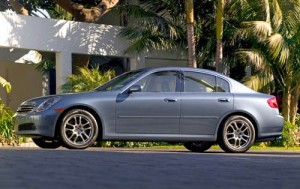 2005 Infiniti G35 – Powerful V6 engine, capable and balanced handling, roomy cabin and good luxury features are standout features of the 2005 Infiniti G35. Look for prices in the range of $9,995 – $9,999.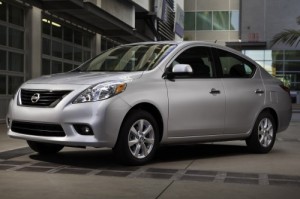 2007-2012 Nissan Versa – Not long ago, you could buy a brand-new Nissan Versa compact car for under $10,000. While those days are gone, the used car market offers up plenty of good Versa models (sedans and hatchbacks) for under the $10K mark. With its tall roofline, roomy interior, efficient four-cylinder engine and good reliability, the Nissan Versa may be just right for your budget. At prices from 8,500-$9,995, what's not to like?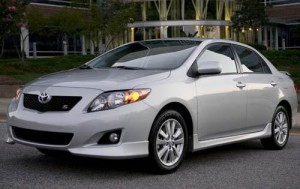 2006-2010 Toyota Corolla – For basic, economical and comfortable transportation, why not check out the Toyota Corolla compact car? While there's not a lot of glitz in the Corolla, it sure is a great commuter car that's good on gas. Find a 2010 model with less than 50,000 miles on it and you're good to go. Prices fit the bill as well, again depending on mileage, model, and so on, but in the range of $8,900-$10,000.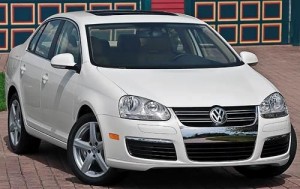 2008 Volkswagen Jetta – With a long list of safety features, meticulous build quality, pleasant ride and upscale interior, the 2008 Volkswagen Jetta sedan offers a lot for the money. S and SE models may be had for $8,799 – $9,299 – if you look hard enough.
Search used cars for sale and find the best deals near you at iSeeCars.com.
To get a FREE iSeeCars VIN Report for a car, click here.