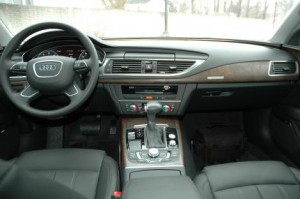 Whether we use our cars as daily drivers, for weekend getaways or the occasional or annual vacation, we live in them. Not permanently, of course, but we do tend to spend some time seated in them as driver or passenger. But all car interiors are not equal. Some are just better than others.
Looking back over the past three years of vehicle interiors that have garnered spots in Ward's 10 Best Interiors, we've come up with this list of 10 used cars that deserve more than a second look.
2012 Audi A7 – The redesigned 2012 Audi A7 luxury sedan features super-posh seating for four in a cabin that boasts some of the industry's most innovative technology. Look for prices in the range of $37,495 to around $53,995.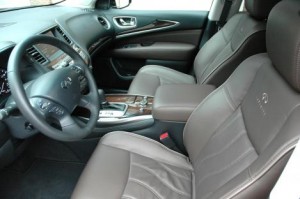 2012 Infiniti JX35 – The all-new 2012 Infiniti JX35 luxury crossover SUV sports seven-passenger seating in a well-appointed, stylish cabin that delights with a panoramic sunroof to let the light in. Pricing ranges from $31,500 to $39,500.
2013 Cadillac XTS – With its state-of-the-art technology in the form of CUE (Cadillac User Experience), sumptuous two-tone color scheme with original accent stitching and delightful ambient lighting, the 2013 Cadillac XTS full-size luxury sedan rightfully earns its place in the used cars with best interiors list. Pricing ranges from $28,795 to the vicinity of $38,995.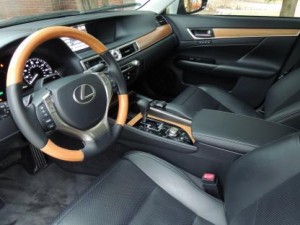 2013 Lexus GS 450h – Ward's editors called the satin metallic accents to exotic bamboo trim in the 2013 Lexus GS 450h the most visually stunning of the vehicles evaluated for 2013. The Japanese automaker was aiming for sporty, elegant ambience, and Ward's agreed they succeeded. Pricing starts around $41,990 to around $50,900.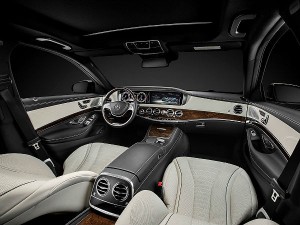 2014 Mercedes-Benz S550 – Prepare to be amazed. The 2014 Mercedes-Benz S550 astounds with its overall richness and style without being the least bit intimidating for the tech-savvy driver. As for price, look for them to start around $89,900 to the vicinity of $110,000 and higher.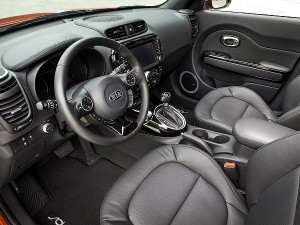 2014 Kia Soul+ – Ward's editors singled out the 2014 Kia Soul+ with its redesigned interior for its "outstanding comfort, space, ergonomics and value." See if you agree. Look for pricing that ranges from $14,777 to $17,495.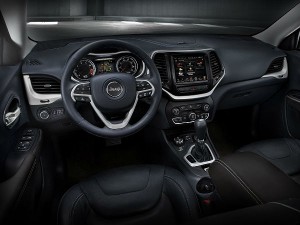 2014 Jeep Cherokee Limited – With a few cues borrowed from its big brother, the Jeep Grand Cherokee, the all-new 2014 Jeep Cherokee Limited stands on its own with an awesome interior that "feels right at home both on city streets and deep in the backwoods." Check out used prices that range from $24,995 to around $29,729.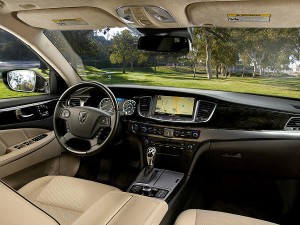 2014 Hyundai Equus – Impeccably finished and offering limousine-like experience, the redesigned 2014 Hyundai Equus, in Ultimate trim, has all the latest electronic and safety features. Ward's says the Equus is "for a billionaire with a strong sense of value." But you don't have to be mega-rich to buy one, as pricing ranges from $48,900 to $57,990.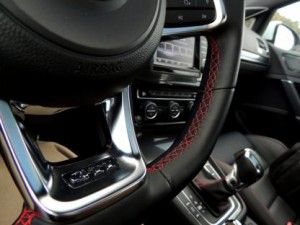 2014 Volkswagen GTI – With its stylish interior, including brushed metallic trim, bright red stitching on leather seats, and flexible folding second row, the 2014 Volkswagen GTI is sure to "give the sector a kick in the pants." Pricing ranges from $22,075 to $27,995.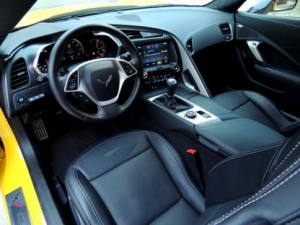 2014 Chevrolet Corvette Stingray – The seventh-generation 2014 Chevrolet Corvette Stingray is more than just a 460-horsepower high-performance sports car. It's a car with a luxuriously appointed interior that begs to be enjoyed. Calling it a "sports car for the ages," Ward's says black dominates the Corvette Stingray's interior, as it does for most sports cars. What's it cost? Check out used prices ranging from $49,998 to $71,595.
Search used cars for sale and find the best deals near you at iSeeCars.com.
To get a FREE iSeeCars VIN Report for a car, click here.