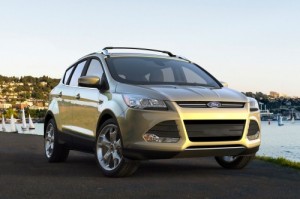 Summertime vacations and adventure await and families of five persons looking for affordable transportation in small SUVs have plenty of good choices in the used car market. In fact, it's fair to say that there've never been more opportunities to find just the right choice in this segment. Take a look at these top 10 used compact SUVs. All are winners in their own right.
2013 Ford Escape – Firm, but not harsh handling, generous interior space, interior appointments on par with the best in class, useful cargo space and sleek hatchback design – these are compelling selling points for used 2013 Ford Escape compact SUVs from the 2011-2013 model years. Powered by either the standard 1.6-liter turbocharged four-cylinder engine or the 240-horsepower 2.0-liter EcoBoost four-cylinder engine and standard (across the board) six-speed automatic transmission, the Ford Escape provides enough oomph to transport a small family and gear most anywhere (although fuel economy isn't as good as some rivals). As for price, savvy shoppers can find used Ford Escapes ranging in price from $14,978 to $25,977 for top-of-the-line Titanium. For even more savings, check out those from the 2011-2012 model years (prior to the latest redesign in 2013), priced from $10,994 to $19,989.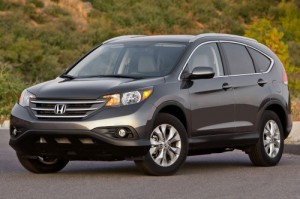 2012-2013 Honda CR-V – Redesigned in 2012, the Honda CR-V compact SUV sticks to its original value premise: easy to drive and family friendly small SUV transportation. But there's more to like about the CR-V, including the fact that it's the perfect blend of size, power and capability and even base LX trim is well-equipped. The single powertrain is a 185-horsepower 2.4-liter inline four-cylinder engine paired with a five-speed automatic transmission. Pricing is in the $18,900- to $26,000-range.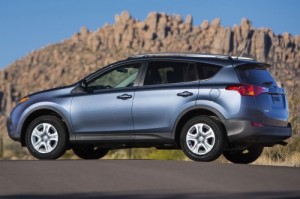 2013 Toyota RAV4 – The current, fourth-generation Toyota RAV4 debuted for the 2013 model year. Consumers looking for the most family-friendly and up-to-date models will want to check these out. Trims include LE, XLE and Limited and all are powered by 176-horsepower 2.5-liter four-cylinder engine matched with a six-speed automatic transmission. Prices range from $21,580 (LE) to $29,365 (Limited). Families looking for a bargain can likely find one in older RAV4s from 2006-2012 with prices ranging from $10,795 to around $22,986.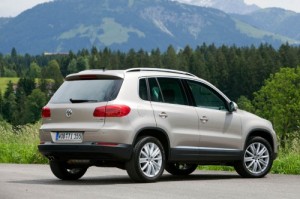 2012 Volkswagen Tiguan – While other automakers were early to the compact SUV party, the arrival of Volkswagen in 2009 with the Tiguan was welcomed by some who welcomed the German automaker's version. The 2009-2011 models didn't change much, so might be attractive to consumers looking to spend a little less, but the 2012 Tiguan received freshened front-end styling. Other Tiguan strong points include composed ride and handling, upscale interior appointments, solid build quality and lively 200-horsepower 2.0-liter turbocharged four-cylinder engine. Check out prices from $17,988 to $26,559. Older versions range in price from $12,994 to $24,000.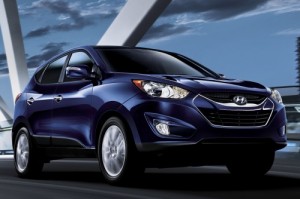 2010-2013 Hyundai Tucson – The second-generation Hyundai Tucson compact SUV debuted for the 2010 model year. With the restyle brought both sharp exterior and slickly-designed interior styling, and two four-cylinder engines (a 160-horsepower 2.0-liter or a 176-horsepower 2.4-liter). The five-passenger Tucson offers predictable handling, an elevated driving position, and respectable fuel economy. Look for 2010-2013 models priced from $16,588 to $21,995.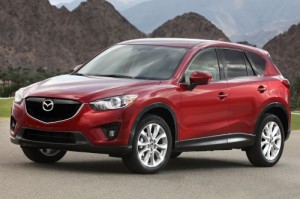 2013 Mazda CX-5 – It debuted as an all-new model in 2013 and the Mazda CX-5 is the Japanese automaker's entry-level compact crossover SUV. Available in three trim levels, Sport, Touring and Grand Touring, only one powerplant is available, a 155-horsepower 2.0-liter four-cylinder engine paired with a six-speed manual transmission (standard in Sport, with six-speed automatic optional), while the automatic is standard in all other trims. Agile driving dynamics and good fuel economy are other highlights. Pricing ranges from $18,888 to $27,995.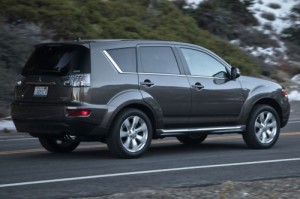 2010-2013 Mitsubishi Outlander – The 2010-2013 Mitsubishi Outlander is a five-passenger compact crossover SUV that offers a high driving position, the type of versatile cargo space consumers expect in this segment, along with distinctive styling, a lively personality and advanced technology. The cargo area is roomy and the rear tailgate/liftgate design is useful. Look for prices ranging from around $15,000 to $19,988. Note that the 2014 Mitsubishi Outlander is an all-new design.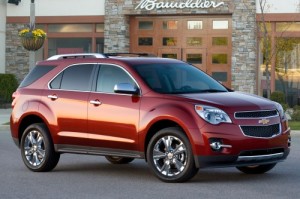 2010-2013 Chevrolet Equinox – The 2010-2013 Chevrolet Equinox is part of the "plus-size" compact crossover SUVs offering more room than traditional compact SUVs. The Equinox boasts numerous useful and family-friendly features and a quiet and high-quality interior. Even base LS models are well-equipped, with a sliding and reclining back seat, OnStar, Bluetooth, sound system with CD player, satellite radio and USB/iPod interface. Pricing ranges from $12,991 to $25,990.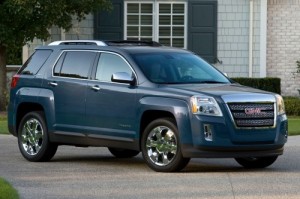 2010-2013 GMC Terrain – More upscale than its mechanically-identical stable mate, the Chevy Equinox, the 2010-2013 GMC Terrain is noted for its pleasant ride and handling combination, well-built and impressively quiet interior, exceptionally roomy back seat and impressive features list. Prices range from $14,995 (2010 Terrain SLE-2 to $33,995 (2013 Terrain Denali).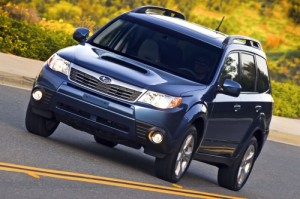 2011-2013 Subaru Forester – Although a 2014 redesign may be more attractive to some consumers, family buyers and those wanting affordable all-wheel drive capability in a compact SUV may well choose the 2011-2013 Subaru Forester. With its crisp steering and tight turning circle, the Forester is surprisingly maneuverable in close confines. A comfortable ride is another plus. Check out pricing ranging from $20,995 to $25,488.
Search used cars for sale and find the best deals near you at iSeeCars.com.
To get a FREE iSeeCars VIN Report for a car, click here.