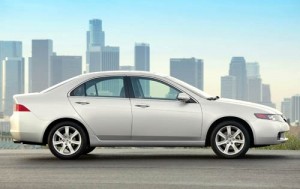 Not so many years ago, a four-cylinder car was considered the dog of the pack. Consumers clamored for big V8 power, later opting for V6 engines with or without turbocharging. That's all changed with the recent addition of powerful four-cylinder engines that provide the horsepower and torque of V6 or V8 counterparts with much better fuel economy numbers.
Aside from their stellar attributes, the following top 10 used four-cylinder cars were ranked highly by such experts as Consumer Reports (Best & Worst Used Cars), J.D. Power 2014 U.S. Vehicle Dependability Study, Edmunds (Best Used Cars for 2013).
2004 Acura TSX – Although based on an existing European model, the 2004 Acura TSX was an all-new model in the U.S. Hailed as being able to ride the fine line between luxury and sport sedan, the 2004 Acura TSX offered conservative exterior styling, 200-horsepower 2.4-liter inline four-cylinder engine paired with a six-speed manual transmission, and fuel economy rated at 18 mpg city/27 mpg highway. Used car pricing ranges from $7,995-$9,995, depending on region, mileage, condition, and options.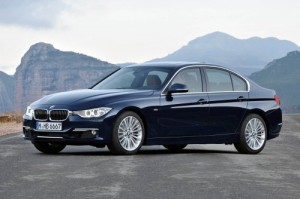 2012 BMW 3-Series – All-new for 2012, the BMW 3-Series offers excellent ride and handling balance, an upscale cabin and is a highly desirable entry-level luxury car. In 328i sedan version, the 3-Series is powered by a 240-horsepower 2.0-liter turbocharged four-cylinder engine that makes 255 pound-feet of torque. Rear-wheel drive and a six-speed manual tranny are standard, while an eight-speed automatic is optional. EPA-estimated fuel economy is 24/36/28 mpg (with manual) and 23/34/27 mpg (with automatic), considered exceptional for the class. Look for pricing in the area of $28,995 – $30,000.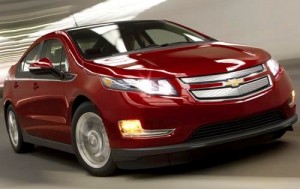 2011 Chevrolet Volt – A hybrid vehicle and a brand-new entry for 2011, the Chevrolet Volt relies principally on its electric motor, augmented by a conventional 1.4-liter four-cylinder gasoline engine. For relatively short journeys, almost no gasoline will be used. On long highway trips where the gas engine is the main power source, experts estimate about 30 mpg. Used prices range from around $20.,965 to $22,500.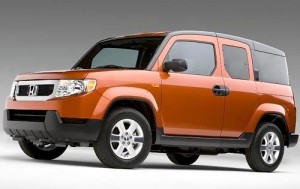 2011 Honda Element – A compact crossover SUV with distinct boxy styling (and dog-friendly interior) that remained virtually unchanged since its 2003 introduction, the 2011 Honda Fit is the last of its kind. Honda discontinued the Element at the end of the 2011 model year. Sole powerplant is a 166-horsepower 2.4-liter four-cylinder gasoline engine paired with a five-speed automatic transmission. Fuel economy is 18 mpg city/25 mpg highway. Although it varies according to mileage, condition, options and more, look for pricing from $17,900 – $19,700.
2007-2011 Honda Fit – First introduced in the U.S. for the 2007 model year, the Honda Fit is now in its second generation. For the 2011 model year, the Fit got standard cruise control, keyless entry, stability control and a USB/iPod interface. All 2011 Honda Fit models are powered by the same 1.5-liter four-cylinder engine rated at 117 horsepower. A five-speed manual transmission is standard, while a five-speed automatic is an option. Depending on the transmission, 2011 Honda Fit models are rated at between 27 mpg city and 35 mpg highway. Pricing ranges from $9,997 to $13,000.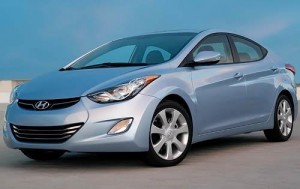 2007-2012 Hyundai Elantra – A 2007 redesign of the Hyundai Elantra brought more interior room and better fuel economy than the previous generation. But a full redesign in 2011 resulted in a more upscale design, roomier cabin and available luxury features such as keyless ignition/entry, heated rear seats and improved fuel economy from the new 1.8-liter inline four-cylinder engine paired with standard six-speed manual transmission (and optional six-speed automatic). Fuel economy is 29 mpg city/40 mpg highway/33 mpg combined. Used prices range from $6,995 to $15,500 or so.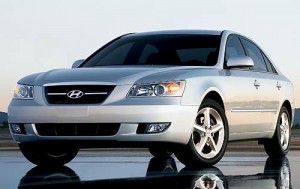 2008 Hyundai Sonata – Decent ride, secure handling and a responsive 162-horsepowr four-cylinder engine are the main characteristics of the 2008 Hyundai Sonata with four-cylinder engine power. Of course, its stylish good looks are another consumer draw, along with good overall fuel economy of 24 mpg (21 mpg city/30 mpg highway). Look for four-cylinder model pricing from $3,995 to just under $6,000.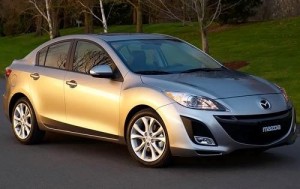 2011 Mazda Mazda3 – Refreshed in 2010, the 2011 Mazda Mazda3 is noted for its precise and benchmark handling. The Mazda3i is powered by a 148-horsepower 2.0-liter inline four-cylinder engine matched with a five-speed manual transmission. Mazda3s gets a 167-horsepower 2.4-liter inline-4 with standard six-speed manual and optional five-speed automatic. Corresponding fuel economy numbers are 20/28/23 mpg and 22/29/25 mpg. Pricing is in the $10,500 – $11,500 range.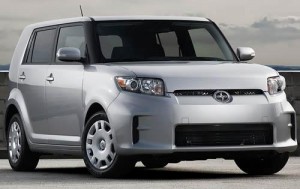 2011 Scion xB – A compact hatchback with unconventional wagon styling, the 2011 Scion xB, now in its current second-generation, received a few updates for the 2011 model year: revised front and rear bumper, new front grill, new lights, new dashboard and front seats. All 2011 Scion xB models have the same 158-horsepower 2.4-liter four-cylinder engine with five-speed manual transmission standard (four-speed automatic optional). According to EPA estimates, fuel economy with manual and automatic transmission is the same: 22 mpg city/28 mpg highway. Used 2011 Scion xB prices range from $13,700 to around $17,998.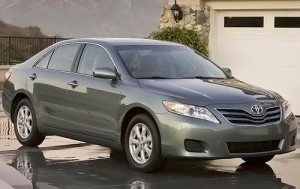 2011-2012 Toyota Camry – The standard 2011 Toyota Camry midsize sedan is fitted with a 169-horsepower 2.6-liter four-cylinder engine mated to a six-speed manual transmission. This model is pretty sparse, only offering cloth upholstery, air conditioning, cruise control, power door locks, 16-inch wheels, power operating windows and a few more features. Estimated city/highway fuel economy is 22/33 mpg. Look for pricing around $14,700 – $15,500.
Search used cars for sale and find the best deals near you at iSeeCars.com.
To get a FREE iSeeCars VIN Report for a car, click here.