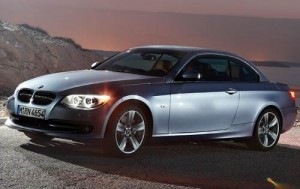 If you are in the market for a luxury car and don't have a huge wad of cash to spend (or don't want to finance what a new luxury car costs), a good option is looking for a well-maintained used luxury model. There are many to choose from, depending on your needs and tastes.
Here we take a look at a mixture of luxury cars, crossovers and SUVs that comprise our top 10 used luxury cars under $30,000. They're listed alphabetically in reverse order. Originally listed at TheStreet and other sites, we've taken a slightly different view of these 10 luxury cars, highlighting certain standout features that make them worthy of a second or third look.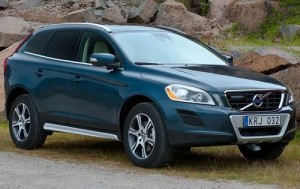 2011 Volvo XC60 – With its spacious interior, powerful turbocharged engine, above-average reliability and high safety ratings, the 2011 Volvo XC60 compact luxury SUV is also an excellent choice for a used luxury vehicle under $30,000. Negatives include some dated controls and somewhat tepid fuel economy with the turbocharged engine. Pricing generally ranges between $22,926 to just under $30,000 (with some selections more, of course).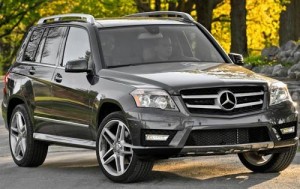 2011 Mercedes-Benz GLK-Class – A compact crossover from luxury automaker Mercedes-Benz, the GLK-Class boasts an impeccably-crafted cabin, impressive ride and handling dynamics, a solid feel, top-ranked safety ratings, a wealth of high-tech options and, of course, the prestige of the Mercedes-Benz marquee. Negatives include a bit less interior space than some competitors and hard-to-access rear seat. Used prices range from around $22,994 to $29,986.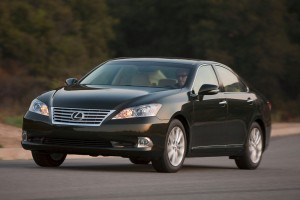 2011 Lexus ES – Getting into the base model of the 2011 Lexus ES will likely cost less than $30,000 – if you shop wisely. Prices range from about $24,988 to around $29,935. Pluses include high-quality interior, powerful and smooth V6 engine, pleasing ride and the availability of numerous high-tech and first-class features. Negatives include rather "unimpressive" handling and braking.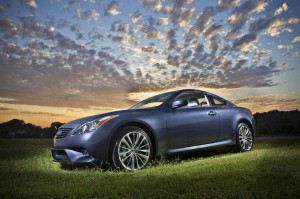 2011 Infiniti G – Noted for its terrific handling and upscale interior, the 2011 Infiniti G (G25, G37) has a couple of drawbacks: cramped back seat in coupe and convertible models and low safety ratings. But its power, handling and overall comfort make it a serious (and less expensive) competitor to the top-ranked BMW 3-Series. G25 prices are in the $17,994 to around $21,891 range, while G37 is in the $22,391 to $29,969 range (higher for other than base).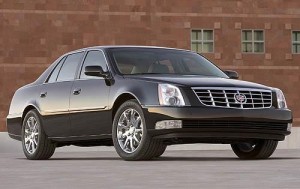 2011 Cadillac DTS – If you want big-car luxury in an American-made sedan, check out the 2011 Cadillac DTS. With prices ranging from $22,995 to just under $30,000 (and higher, of course, depending on trim), a DTS may just be the used luxury car bargain for you. Quiet and roomy, with a huge trunk and soft, cushy ride, the DTS is a little ungainly to park and has rather unimpressive handling and performance.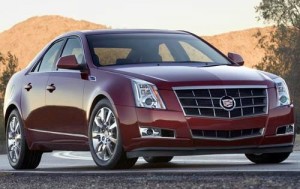 2011 Cadillac CTS – Much more appealing to luxury car buyers in search of an American-made luxury sedan is the 2011 Cadillac CTS. Exquisite styling, plenty of power, elegant and roomy cabin, loads of neat high-tech gadgets are highlights. Sport suspension could be a bit too firm for some drivers. CTS prices range from $19,995 (3.0-liter Luxury) to $29,990 for 3.6-liter Premium.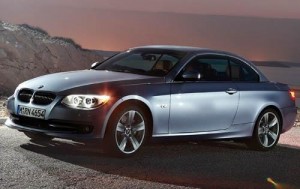 2011 BMW 3-Series – Long the standard-bearer and must-have entry-level luxury car, the BMW 3-Series simply has to be considered in any search for a used luxury car under $30,000. Granted, you'll need to stick to the 328i (or find a really motivated seller on higher trims), and prices will range from $19,995 to around $29,998 (and higher). Highlights include unparalleled ride and handling balance, smooth and powerful engines, available diesel engines and four body styles. Downsides include limited storage space, headroom that's somewhat compromised in the rear and pricey options.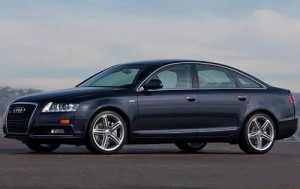 2011 Audi A6 – Considered a solid all-around luxury sedan, the 2011 Audi A6 is a fine choice for luxury car under $30,000. Key attributes include high-quality interior, all-wheel drive, supercharged V6 and fuel-efficient base V6, plenty of standard and available high-tech and safety options. Pricing can get expensive, but look for some ranging from $22,987 to $29,999.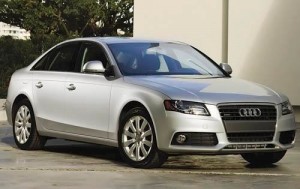 2011 Audi A4 – With used prices ranging from around $22,994 to $28,995, the 2011 Audi A4 is a great-looking, smoothly-driving sport sedan with equally impressive fuel economy, high-quality cabin and many high-tech features. Strong safety ratings are another compelling reason to consider the 2011 Audi A4.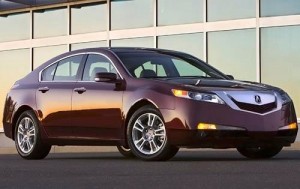 2011 Acura TL – A midsize luxury sedan with a spacious cabin, excellent crash test scores, numerous user-friendly high-tech features, great all-wheel drive system and solid build, the 2011 Acura TL – while a little too controversially styled for some – may be a hit with some buyers looking for a luxury car under $30,000. Pricing ranges from about $21,600 to $28,999.
Search used cars for sale and find the best deals near you at iSeeCars.com.
To get a FREE iSeeCars VIN Report for a car, click here.