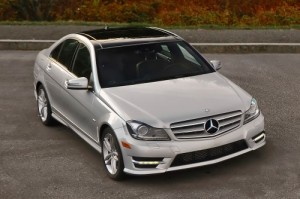 For some consumers, nothing beats a Mercedes-Benz for a luxury vehicle. In fact, the Mercedes-Benz brand epitomizes quality, technological advancement, elegance and superb driving. Yet many cannot afford or don't want to pay the top-dollar prices that new Mercedes-Benz models go for.
If you're interested in buying a used luxury car, however, here are 10 of the top used Mercedes-Benz models to consider:
2012-2013 Mercedes-Benz C-Class – As an entry-level compact luxury car, many would-be Baby Benz buyers are right to choose the C-Class. Not as pretty, perhaps, as other luxury cars, nor as sporty, but the C-class is definitely worthy of its role as a top contender for used Mercedes-Benz modals. Highlights include sedan and coupe body styles, diverse engine lineup, and meticulous craftsmanship and engineering, excellent brakes, good fuel economy and refined ride and handling. Prices range from $18,495 to $69,941.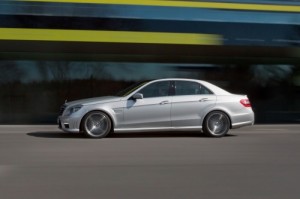 2012-2013 Mercedes-Benz E-Class – If a 'Benz is in your future, you can't do wrong with an E-Class from the 2012-2013 model years. The midsize luxury E-Class is available in sedan, coupe, convertible and wagon models.  Highlights include elegant exterior styling, richly-constructed cabin that's classically styled, more-than-sufficient trunk room, and strong safety and reliability scores. Turbocharged engines, all-wheel drive and AMG trims round out the E-Class offerings. Prices range from $23,995 to $97,980.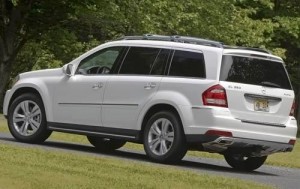 2011-2012 Mercedes-Benz GL-Class – For a large, three-row luxury crossover SUV, the 2011-2012 Mercedes-Benz GL-Class is a very well-rounded seven-passenger vehicle that boasts a cabin constructed with top-notch materials, offers great fuel economy in the diesel-powered GL350, and has precise steering and braking. Cabin space is roomy and comfortable, albeit a bit less comfy in the third row on long trips, unless the occupants are small kids. There's also a good amount of cargo space, good acceleration, and nearly every techno-gadget anyone could want, either standard or optional. Prices range from $24,997 to $63,971.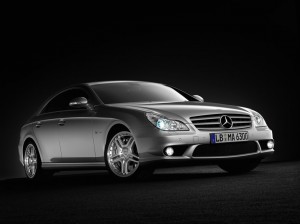 2006 Mercedes-Benz CLS63 AMG – Offering the highest power and torque of any naturally-aspirated eight-cylinder production car engine in the world at 514 horsepower, the Mercedes-Benz CL63 AMG four-door coupe was an instant success in 2006. Beautiful detailing, sweeping wood panels and chrome trim surrounds made for stunningly visual appeal. Coupelike roofline and tighter door openings made accessing rear seats a bit tougher. Prices range from $27,997 to $31,877.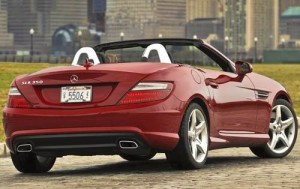 2012 Mercedes-Benz SLK-Class Roadster – Fully redesigned for 2012, the Mercedes-Benz SLK-Class Roadster offers luxury and prestige to those seeking a hardtop convertible that stands out from the crowd. The SLK Roadster also provides top-down driving enjoyment in all seasons. But it is also a serious sports car, with a designed that was inspired by the AMG. Prices range from $31,995 to $58,995.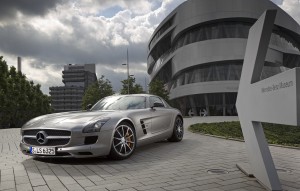 2012 Mercedes-Benz SLS AMG – With its all-aluminum chassis, body, suspension and engine designed to keep weight down, and its hand-built V8 AMG engine provided extraordinary amounts of power, the 2012 Mercedes-Benz SLS AMG was a pure performance car. Some call it the embodiment of the 1950s 300 SL Gullwing. Indeed, the 2012 Mercedes-Benz SLS AMG did revive the famous and iconic Gullwing doors. Expect to pay from $137,000 to $189,950.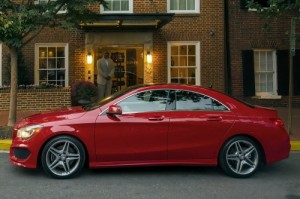 2014 Mercedes-Benz CLA-Class – Now that it's got a full model year under its belt, the 2014 Mercedes-Benz CLA-Class compact luxury sedan has displaced the C-Class as an entry-level Mercedes. Affordability may attract more buyers to the brand, and the car has all the bells and whistles sure to please. Two trim levels are offered: base CLA250 and high-performance CLA45 AMG. Prices range from $31,790 to $59,999.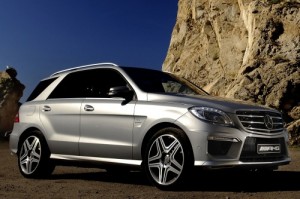 2011-2013 Mercedes-Benz M-Class – Built in Alabama and dear to American's hearts, the Mercedes-Benz M-Class is one of the first luxury SUVs. A solid choice in the midsize luxury SUV segment, the M-Class has other competitors that may be less expensive. Prices range from $21,444 to $67,993.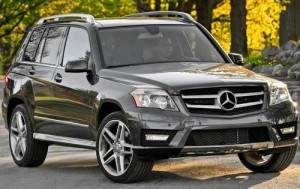 2012-2013 Mercedes-Benz GLK-Class – An impressively built compact premium SUV, the 2012-2013 Mercedes-Benz GLK-Class offers a solid feel, impeccable craftsmanship, and sophisticated balance of ride and handling. The GLK-Class has lees cargo and interior space than some competitors, small rear doors and so-so fuel economy. Prices range from $21,990 to $51,765.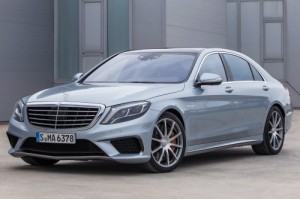 2014 Mercedes-Benz S-Class – Not to tout its own horn (but they do), the folks at Mercedes-Benz say their newest S-Class is everything a luxury car buyer could want, and more. Besides hot stone massaging seats, stereo speaker mood lights in seven driver-selectable colors, two reverse gear ratios, and Magic Vision wipers, the 2014 S-Class has a whole lot more to offer, and is arguably "the most advanced production car in the world." Prices are quite steep, however, ranging from $88,950 to $191,900.
Search used cars for sale and find the best deals near you at iSeeCars.com.
To get a FREE iSeeCars VIN Report for a car, click here.