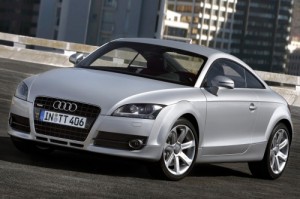 Are we kidding about finding top sports cars, used, that is, for less than $15,000? While it may be difficult, particularly for some coveted models in certain parts of the country, in an ideal world, here are some of the best sports cars for the money. Be prepared to drive a hard bargain, though, if you want to snag one of them.
2002-2008 Audi TT – For a balanced combination of performance and style, look no further than the Audi TT, available in coupe or roadster models. No TT was available for the 2007 model year, but the Audi TT returned in 2008, fully redesigned, featuring turbocharged four-cylinder or naturally-aspirated V6 engine, Quattro all-wheel drive. Pricing ranges from $7,492 to in the vicinity of $14,877 and upwards.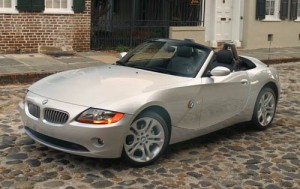 2004-2005 BMW Z4 3.0i Roadster – Get behind the wheel of a BMW Z4 and you'll know what it means to drive a sports car. No, it's not a Mercedes-Benz SKL, but it doesn't carry the Benz' price tag, either. Exhilarating driving dynamics, a long list of standard safety features, excellent build quality and, shall we say, the noticeability factor, make the Z4 a prime choice an affordable used sports car. Pricing ranges from $12,980 to around the $15,000 mark – higher in some areas of the country.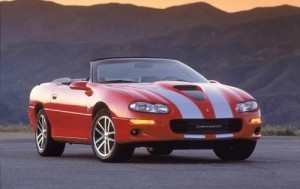 2001-2002 Chevrolet Camaro – The 2002 model was the last Camaro until 2010, so these have become rather hot commodities. Available in base, Z28 and SS and in coupe and convertible, the Camaro is a go-fast sports car with an affordable price. Look for pricing from $7,990 to $15,000 and higher (especially for Z28 or SS).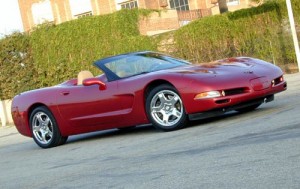 2001 Chevrolet Corvette Coupe – this one might be extremely difficult to find for the $15,000 bogey, but you might be able to negotiate your way to that magic number. If you do, consider yourself extremely fortunate. For pure sports car aficionados, there's no better bang for the buck than a Chevy Corvette: American performance in a daily driver. Wipe that smile from your face.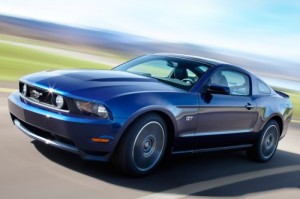 2002-2010 Ford Mustang – For pure sports car performance, opt for a V8-powered Mustang. The V6 versions were considered a little wimpy in certain years, but they are definitely more affordable. Depending on model, mileage, area of the country and condition, pricing ranges from $4,500 to $13,491 (although most 2010 Mustangs are higher).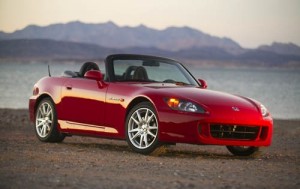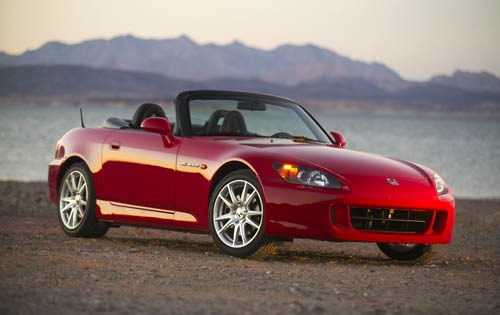 2003-2005 Honda S2000 – Hard to find, but so well worth the effort, the Honda S2000 offers a visceral driving experience. Insurance might be high, however, as the S2000 has been among the most stolen vehicles. If you can find one, prices may be in the $13,900-$14,990 range.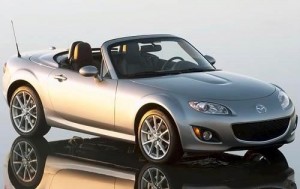 2009 Mazda MX-5 Miata – Unquestionably one of the best-selling sports cars in the class, the 2009 Mazda Miata offers a fun, zippy driving experience with 167 horsepower and 140 pound-feet of torque. Zero to 60 mph times of 6.9 seconds and a 5 out of 5 J.D. Power Dependability rating don't hurt, either. It might be tough, but if you look long and hard, you might be able to snag a 2009 MX-5 Miata for under $15,000. If not, go for a low-mileage 2006-2008 model.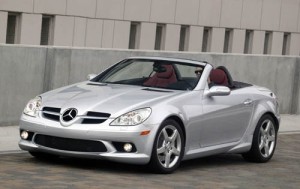 2005 Mercedes-Benz SLK-Class – It's an attractive package, no doubt about it. For wind-in-your-hair driving enjoyment with a convenient hardtop to boot, European style and Mercedes-Benz prestige, the 2005 SLK-Class offers just too much sports car fun to pass up. You might be able to find one for $14,998, but most models available are higher. Be prepared to deal.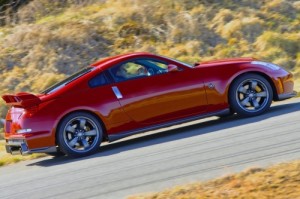 2005-2007 Nissan 350Z – The enthusiast press and consumers alike considered the Nissan 350Z one of the best performance buys on the market. Capable handling and braking and high value for the dollar are 350Z attributes. It's cramped inside and noisy, but that may not matter if spirited driving is what you want. Look for pricing from around $13,499 to at or above $15,000.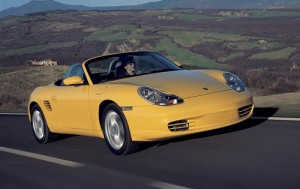 2002-2003 Porsche Boxster – No, it's not a misprint. You can find a Porsche for under $15,000 – but you'll have to scour the listings to find it. Noteworthy characteristics include sublime steering and brakes, supreme handling with plenty of power, but some cheap-looking interior trim. Pricing should be around $12,888 to $15,000, but Boxster S will definitely be more.
Search used cars for sale and find the best deals near you at iSeeCars.com.
To get a FREE iSeeCars VIN Report for a car, click here.