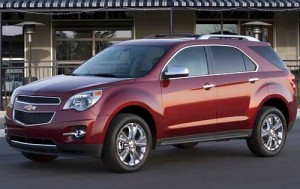 When family and lifestyle needs dictate a larger and more versatile vehicle, many American consumers look to SUVs and crossovers to fulfill their requirements. But buying new may be decidedly non-budget-friendly.
The good news is that there are many economical, flexible and safe choices for compact, midsize and large SUVs available today used. Here are the top 10 used SUVs under $15,000.
2005-2011 Chevrolet Equinox – In the small crossover SUV segment, the Chevrolet Equinox serves notice as a roomy, affordable and comfortable vehicle that's versatile and provides a premium look and feel in the cabin. The Equinox is also quiet, has lots of storage bins and a fuel-efficient four-cylinder engine. In 2011, an optional V6 engine was added. Pricing ranges from around $7,995 to $14,991, although additional options and higher trims will likely command more.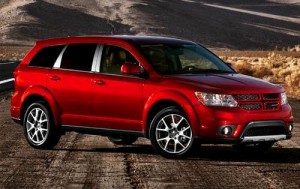 2009-2011 Dodge Journey – Definitely check out the redesigned 2011 Dodge Journey midsize seven-passenger crossover, although earlier models may be more budget-friendly. Hidden storage bins and available child booster seats are especially family-friendly. Base Journey is powered by a four-cylinder engine, while other models get a 3.6-liter V6. Pricing ranges from $9,995 to the vicinity of $14,495, again, depending on trim, mileage, location, availability and other factors.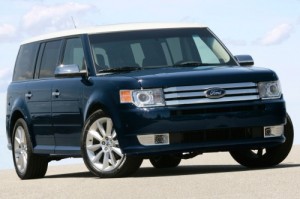 2009-2010 Ford Flex – The versatile Ford Flex is an alternative to minivans for many American families. Call it a tall wagon or a crossover SUV, the Flex offers genuine seven-passenger capability, a refined ride, excellent safety scores and numerous high-tech features. The optional turbocharged EcoBoost V6 engine available in the 2010 Flex might jack up the prices, but look for pricing in the range of $9,995 to about $15,366. In some areas of the country, prices will be higher.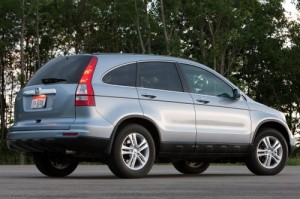 2008-2010 Honda CR-V – The stylish compact crossover from Honda, the CR-V, boasts spacious and versatile passenger and cargo areas, strong safety scores, agile handling and plenty of nifty, family-friendly features. With rear seats folded, the CR-V holds an impressive 73 cubic feet of cargo. Pricing can be all over the map, depending on trim and options, but in some areas of the country, the range is $13,991 to right around $15,000.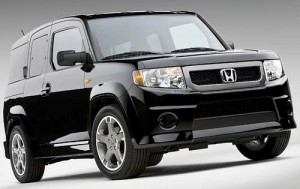 2007-2009 Honda Element – Its boxy shape and funky design may not appeal to everyone, but there's no denying the spaciousness and versatility of the Honda Element compact crossover. While it only seats four and fuel economy is rather unimpressive, the rear seats are removable and transporting dogs is handily accomplished (with dog-friendly package). Pricing of certain trims can range from $11,778 to around $14,000, less expensive in Midwest areas than in the West and other parts of the country.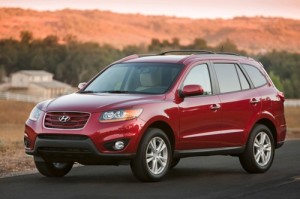 2007-2009 Hyundai Santa Fe – Buyers in the market for a midsize crossover SUV with an affordable price tag, long list of features, attractive interior, top-notch safety scores and a long warranty should check out the 2007-2009 Hyundai Santa Fe. Pricing ranges from $7,900 for a high-mileage 2008 to just under $15,000 for a 2010 Santa Fe GLS in Ann Arbor, MI. Models with more options or optional engines will command steeper prices.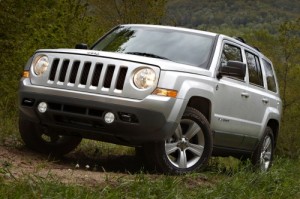 2007-2012 Jeep Patriot – Want a little off-road capability and don't care that much about acceleration? The Jeep Patriot compact crossover SUV offers "Jeep-lite" capability at an affordable price. A small four-cylinder engine and optional continuously variable transmission (CVT) are responsible for the sluggish acceleration, but fuel economy is decent. With pricing from about $8,000 to $14,995, depending on trim, the Jeep Patriot may be a bargain choice for some.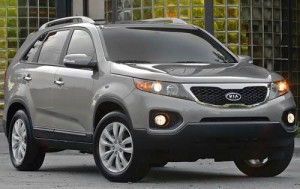 2011 Kia Sorento – Looking for a decent third-row that can fit your passengers? The redesigned 2011 Kia Sorento crossover SUV has that plus sporty handling, long warranty and plentiful standard features. Look for pricing on the base Sorento in the $12,995 to $14,500 range, depending on area of the country, availability and mileage.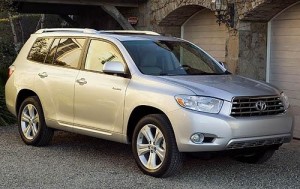 2005-2008 Toyota Highlander – If you're in the market for a comfortable and versatile midsize crossover SUV, the Toyota Highlander should be on your consideration list. The 2008 model was completely redesigned, but will command higher prices. Third-row seats are fully usable and the cabin is user friendly, while a V6 engine is standard (2008 model). Highlander pricing can be affordable, given careful selection, ranging from $9,998 for a 2005 with 100,000+ miles to $14,438 for Highlander Sport (again, with high miles). Different areas of the country will show wide variation in pricing.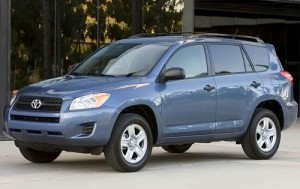 2005-2010 Toyota RAV4 – With kid-friendly third-row seating, roomy second-row seating, huge cargo space, balanced ride and handling and strong crash test scores, the Toyota RAV4 small crossover SUV has won the hearts of families for years. Certain areas of the country have favorable pricing on 2005-2007 models, while a few have decent pricing on 2008-2009 RAV4 models. Looking for 2010 models is going to be a stretch. Pricing ranges from $8,999 (2005) to around $14,000 on the low end for a 2010 RAV4.
Search used cars for sale and find the best deals near you at iSeeCars.com.
To get a FREE iSeeCars VIN Report for a car, click here.