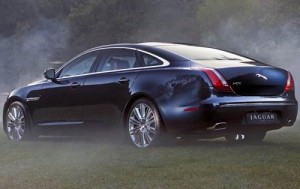 For some drivers, especially music aficionados, a car has to have an excellent audio system to make any trip a more effortless and enjoyable experience. True music lovers expect nothing less than the best, but finding the best sound system isn't always easy, especially if you're looking for bargains.
Here we take a look at some of the top 10 used vehicles for music lovers, keeping in mind that there are selections for various price ranges and vehicle categories.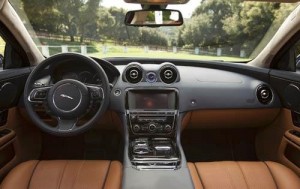 2011 Jaguar XJ and XJL – A 20-speaker Bowers & Wilkinson premium surround-sound system is optional on the 2011 Jaguar XJ and XJL and standard on XJ Supercharged and XJL Supercharged. Driven through 15 separate channels, each of the speakers was specifically designed for its location in the cabin and there are more than 54,000 equalization points. Prices for the 2011 Jaguar XJ and XJ Supercharged range from $32,999 to $45,000+.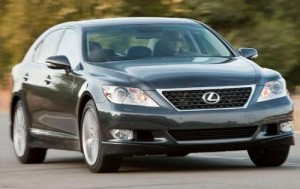 2011 Lexus LS 460 – The optional 450-watt, 19-speaker Mark Levinson Reference surround-sound audio system provides premium sound for the discerning music lover.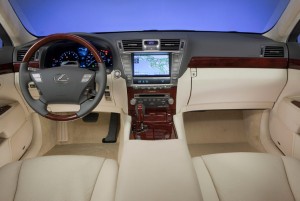 How good is it? Audiophiles say it's like sitting in a live studio session. The bass is especially rich. Prices range from about $29,870 to $44,986.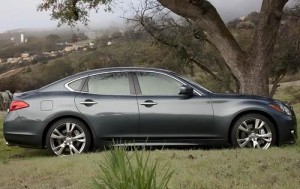 2012 Infiniti M37, M56 – For a luxury sport sedan, the 2012 Infiniti M37 and M56 definitely offer standout music quality with the 10-speaker 5.1 Bose Studio Surround Sound system.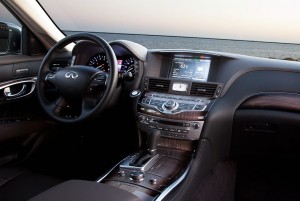 Digital music storage is a plus. For even more, look for the M37 with Deluxe Touring package that includes a 16-speaker Bose surround sound stereo. Look for prices in the range of $24,999 to $40,991.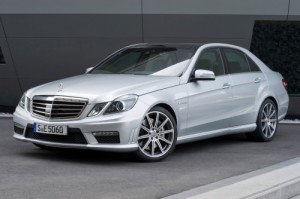 2013 Mercedes-Benz E-Class – Available across the 2013 Mercedes-Benz E-Class lineup is the 14-speaker Bang & Olufsen BeoSound AMG High-End Sound systems. The premium sound system features 14 fully active loudspeakers and 1200 watts, a 14-channel digital signal processing amplifier and 5-channel ICEpower® amplifier. Prices for the 2013 Mercedes-Benz E-Class range from around $35,999 to $54,000.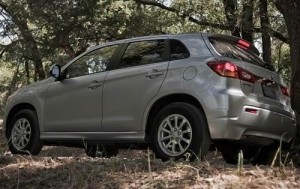 2011 Mitsubishi Outlander – The all-new 2011 Mitsubishi Outlander compact crossover SUV offers affordable, versatile driving with the bonus of available (on Outlander SE AWD) nine-speaker Rockford Fosgate audio system with a six-CD changer and satellite radio. Check out prices ranging from around $15,990 to $18,300.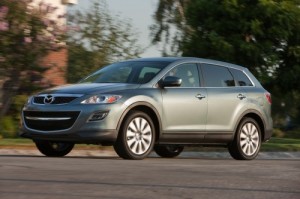 2011 Mazda CX-9 – For a seven-passenger large crossover SUV, the 2011 Mazda CX-9 also offers something else decidedly enticing: a fun-to-drive family vehicle with an engaging music experience. Opt for the upgraded Bose 5.1 sound system with 11 speakers. The system, with a six-CD changer, satellite radio and an in-dash audio display offers very good sound quality, particularly with bass. Prices range from $16,444 to $24,320.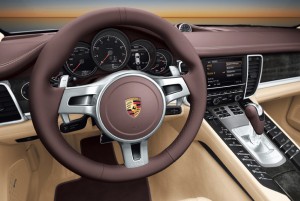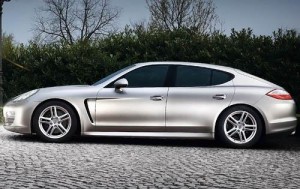 2011 Porsche Panamera – The luxury four-door sport sedan, the 2011 Porsche Panamera, offers an optional 16-speaker Burmester surround-sound audio system with 1,000 watts. The system includes the 300-watt, 9.8-inch active subwoofer. Pricing is a bit steep, ranging from $44,000 to $84,900.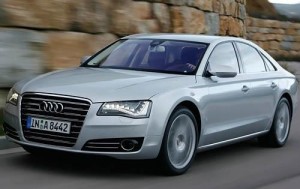 2011 Audi A8 – For the best in audio entertainment, go for the 2011 Audi A8 luxury sedan with optional premium Bang & Olufsen audio system.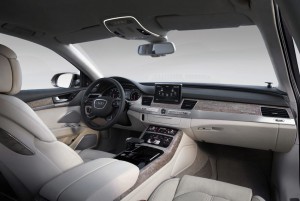 With 1400 total watts, the 19-speaker layout boasts each speaker specifically designed and placed to precisely match the A8's acoustics and air space. Pricing ranges from $36,700 to more than $47,999.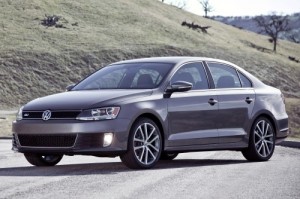 2012 Volkswagen Jetta GLI – You've heard of Fender, right? They're the outfit best known for Fender Stratocaster guitars. Well, they also make the exceptional Fender premium audio system available in the 2012 Volkswagen Jetta GLI (that's the quicker, sportier version of the Jetta).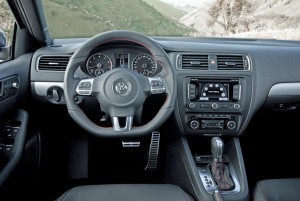 The 400-watt, nine-speaker system delivers clarity at any volume. If you can find a VW GLI, expect prices in the range of $17,999 to $23,895.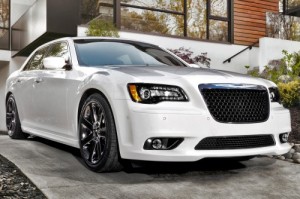 2012 Chrysler 300 SRT8 – Chrysler brings a 19-speaker Harman Kardon premium sound system to its newly redesigned 2012 Chrysler 300 SRT8 sedan.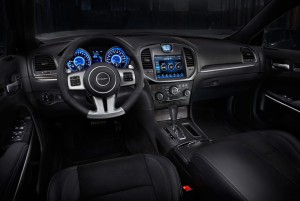 The system has 900 watts of power and a 12-channel amplifier. Included in the 19 speakers are seven 3.5-inch midrange units, each with seven integrated tweeters, and five subwoofers (but only the rear deck 10-inch unit is the traditional round subwoofer design). Prices for the 2012 Chrysler 300 SRT8 sedan range from $33,999 to around $41,362.
Search used cars for sale and find the best deals near you at iSeeCars.com.
To get a FREE iSeeCars VIN Report for a car, click here.