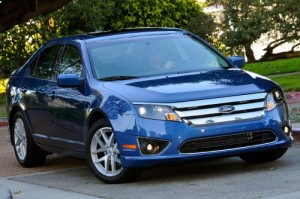 Whether you're a senior yourself looking for a reliable, safe and comfortable vehicle that's also easy on the wallet or a son or daughter scoping out one for your parent, you want the best deal you can get on something that meets your needs.
To arrive at our top 10 used vehicles for senior citizens, we considered a number of factors: Top Safety Pick status from the Insurance Institute for Highway Safety, roominess, comfortable seats, easy gauge readability, cars that are three years old (and have, thus, already completed most of their depreciation), and a few other factors, including redesign, style, fuel economy, ease of handling and more.
2010-2011 Ford Fusion – A popular midsize sedan, the Ford Fusion was totally redesigned for the 2010 model year, making the 2010 and 2011 (or even 2012) models a great choice for seniors. With the redesign, the seats were made more comfortable and supportive, the gauges are backlit in the daytime for easier readability, the Fusion is an IIHS Top Safety Pick, and the sedan gets good fuel economy from a choice of three different engines and a hybrid model. Safety features include a backup camera and blind-spot monitoring system. Used pricing can be from $9,995 to $14,995.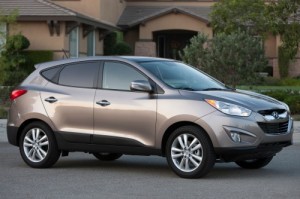 2010-2011 Hyundai Tucson – A small crossover, the Hyundai Tucson was redesigned for the 2010 model year. Pluses include a lower overall height than the previous model, making the Tucson easier to step in and out of. There' s also improved legroom front and rear and improved headroom for front-seat passengers. Fuel economy with the 2.4-liter four-cylinder engine and six-speed automatic transmission is 23 mpg city/31 mpg highway with front-wheel drive and 21/28 mpg with all-wheel drive. As for pricing used, look for it to range from $18,780 to around $22,495.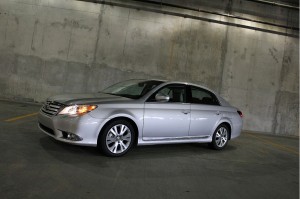 2011 Toyota Avalon – For a large car with many luxury touches, the 2011 Toyota Avalon offers senior citizens a premium-car feel at more modest prices. The Avalon is also exceptionally quiet, with reduced wind noise and vibration. There's 40.9 inches of rear seat legroom and fuel economy is good for a large sedan at 19 mpg city/28 mpg highway. Standard features include automatic up/down power windows, 8-way power driver's seat, dual-zone climate control, reclining rear seats, steering wheel-mounted audio and climate controls, a nine-speaker audio system, and more. Check out pricing from $19,028 to $24,500.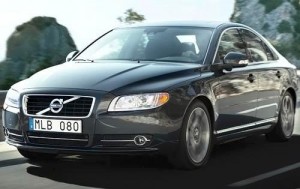 2010-2011 Volvo S80 – For its flagship sedan, the 2010-2011 Volvo S80, the Swedish automaker has a lot of luxury features that should appeal to older drivers. For one thing, the car is extraordinarily comfortable, with soft leather seats. The features list also got longer for 2010, including, on certain models, premium audio system with surround sound and navigation system with remote control. Ride and handling are also excellent. Three engines are available, including all-wheel drive versions. Look for pricing in the range of $15,888 to $26,885.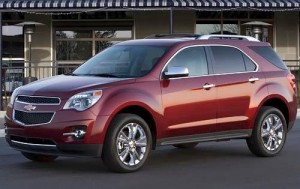 2010-2011 Chevrolet Equinox – If seniors want a higher ride height and/or an interior that's more flexible than passenger cars, the 2010-2011 Chevrolet Equinox small crossover makes a good choice. Redesigned for 2010, the Equinox also delivers good fuel economy from either the four-cylinder or V6 engines at 22 mpg city/32 mpg highway and 17/25 mpg, respectively. Features sure to delight seniors include plentiful storage bins, including one large enough to hold a laptop computer, electronic stability and traction control, six airbags, a "smart" remote start feature that activates the climate control and optional heated seats, depending on outside temperature. Power-adjustable seat height, a tilt-and-telescoping steering wheel, and MultiFlex rear seat that moves eight inches forward or back to maximize rear seat legroom or cargo space are other pluses. Pricing ranges from $14,980 to around $21,500.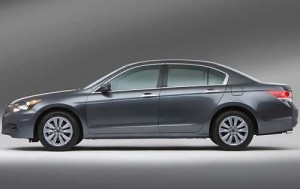 2010-2011 Honda Accord – Consumer Reports named the Honda Accord a best pick for seniors in 2010, due to the midsize sedan's at least average reliability and the magazine's designation as "Recommended" buy. The Accord midsize sedan sports an accommodating interior that's both roomy and comfortable, back-seat legroom that's the best in the class, and fuel-efficient engines for less pain at the pump. Check out pricing ranging from $13,995 to $18,998.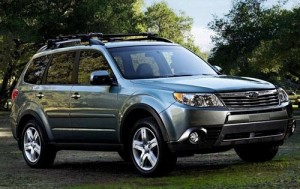 2010-2011 Subaru Forester XT Limited – For a small SUV, another good choice for senior drivers is the 2010-2011 Subaru Forester. Consumer Reports suggested the XT Limited model for its additional options. Standard all-wheel drive is a huge plus for seniors, especially those who live in climates with lots of rain or snow, as well as those in hilly terrain or who need to traverse different types of terrain. Roomy cabin, controls that are straightforward and easy to access, comfortable ride, ample cargo space and strong turbocharged engine on XT trims are highlights. Pricing is in the $15,995 to $22,998 range.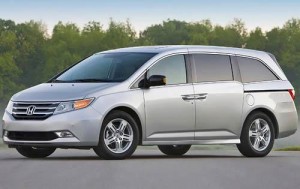 2010-2011 Honda Odyssey – If a minivan is to an older driver's liking, you can't do better in terms of comfort, value, reliability, utility and fuel economy than a 2010-2011 Honda Odyssey. Depending on trim selected, standard and available features run the gamut: everything from to-be-expected to more-than-expected for the price. As to that pricing, look for it to range between $23,994 to $34,995.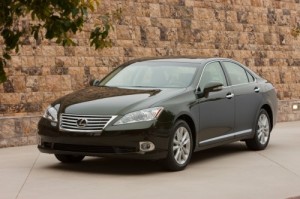 2011 Lexus ES 350 –  A midsize luxury sedan, the 2011 Lexus ES 350 strikes senior-friendly fancy with its plush and accommodating interior, 10-way power front seats, driver memory functions, leather upholstery, auto-dimming mirror, eight-speaker stereo, power trunk closer, power rear window shades, as well as blind spot, lane departure and forward collision warning systems. The ES 360 also delivers a refined and serene driving experience. Pricing for used models can range from $19,695 to $27,915.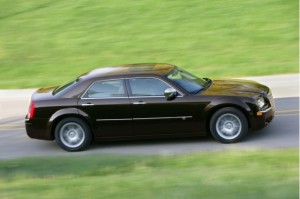 2010-2011 Chrysler 300 – For a full-size, affordable luxury car, the 2010-2011 Chrysler 300 offers V8 power, standard keyless entry/ignition, rear parking sensors, and side curtain airbags. Simple controls, an extensive list of high-tech options, generous room in all directions and a comfortable ride are other highlights. Pricing ranges from $14,495 to $27,888.
Search used cars for sale and find the best deals near you at iSeeCars.com.
To get a FREE iSeeCars VIN Report for a car, click here.