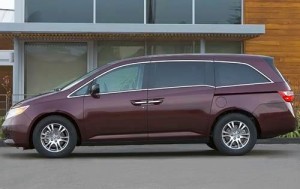 When it comes to working parents and driving the kind of vehicle that can safely and reliably carry the kids and assorted gear, supplies and handle routine household and work-related chores, there are many good cars to choose from.
With safety, convenience, comfort, fuel economy and unexpected features factored into the mix, we take a look at what we consider the top 10 used vehicles for working parents.
2011-2014 Honda Odyssey – Starting off with a large family hauler, the 2011-2014 Honda Odyssey minivan effortlessly serves the needs of working parents on the go. Highlights include agile handling, a fuel-efficient V6 engine, quiet cabin, easily-configurable second row seat that can accommodate three child seats, an easy-fold third-row seat and an Insurance Institute for Highway Safety (IIHS) Top Safety Pick designation (for 2011-2013) and TSP+ (the highest) for the 2014 model. If you need seating for up to eight and complete versatility in a comfortable, reliable family vehicle, the Honda Odyssey may be the right choice. Pricing ranges from $13,995 (2011 Honda Odyssey LX) to around $38,000 (2014 Honda Odyssey Touring or Touring Elite).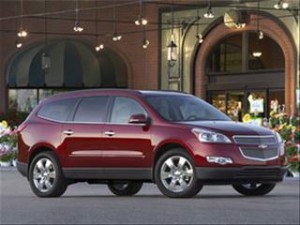 2011-2014 Chevrolet Traverse – With its up to eight-passenger seating, long list of features, copious cargo space, terrific fuel economy and five-star overall safety rating from the National Highway Traffic Safety Administration (NHTSA), the 2011-2014 Chevrolet Traverse is an excellent pick for working parents looking for a reliable, safe used car. The 2011-2013 Chevy Traverse crossovers earned IIHS Top Safety Pick designation. Add to these stellar qualities the nimble handling of the Chevy Traverse and there can be no downside. Look for pricing ranging from $12,991 (2011 Traverse LS) to $36,994 (2014 Traverse LTZ).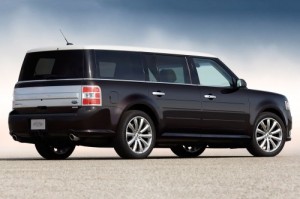 2011-2013 Ford Flex – Fun-to-drive and a large family crossover are not usually mentioned in the same sentence. But with the 2011-2013 Ford Flex, which can accommodate up to seven passengers, working parents can virtually have it all. There's plenty of room in the three spacious rows, and the Flex has numerous standard and optional features to make family or business travel comfortable, safe and stress-free. There's even an available refrigerated compartment in the optional second-row console on Limited models, and all kinds of safety and tech options. Look for prices ranging from $15,871 (2011 Ford Flex SE) to $33,452 for a 2013 Ford Flex Limited.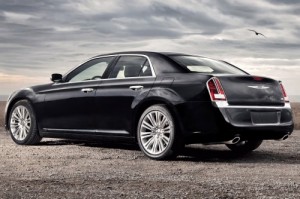 2011-2013 Chrysler 300 – Fans of the Motor City and of Chrysler have an excellent option in the 2011-2013 Chrysler 300 large family sedan. Not only does the 300 offer a comfortable ride and quiet interior, the choice of engines is impressive. High-quality sound systems, upscale interior, excellent safety scores (IIHS Top Safety Pick for 2011-2013 and available all-wheel drive mean that working parents can be confident they'll travel with kids or without in style and comfort. Go bare bones or all the way up to SRT8 and you can't make a bad choice. Pricing ranges from $16,977 (2011 Chrysler 300 Base) to around $38,500 (2013 Chrysler 300 SRT8).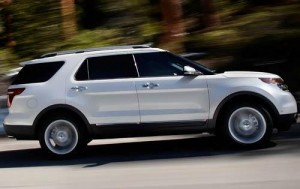 2011-2013 Ford Explorer – Redesigned for 2011 into a car-based crossover SUV, the Ford Explorer for 2011-2013 is a sharply-styled, well-riding, versatile vehicle for working parents that is also safe, fuel-efficient and affordable. A first in the automotive industry, the 2011 Ford Explorer offers inflatable second-row seatbelt airbags – offering improved safety for smaller passengers. The 2011-2013 Ford Explorer also earned Top Safety Pick from the IIHS. Prices range from $18,995 (2011 Ford Explorer XLT) to around $38,000 for the 2013 Ford Explorer Sport.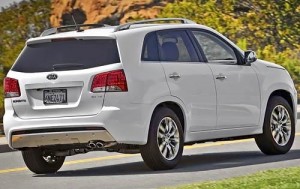 2011-2013 Kia Sorento – If your family involves a pair of elementary school kids or the occasional need for three rows, the 2011-2013 Kia Sorento may prove an affordable, fuel-efficient and versatile alternative to larger crossovers, SUVs or minivans for working-parent transportation duties. Redesigned for 2011, in 2012 the Sorento gained an optional four-cylinder engine with direct fuel injection that provided better power and fuel economy. Stain-resistant seat fabric and the Kia Uvo voice-activated control interface are other pluses for the 2012-2013 Sorento. The Sorento also earned IIHS Top Safety Pick status. Prices range from $12,902 (2011 Sorento Base) to around $26,500 (2013 Sorento SX).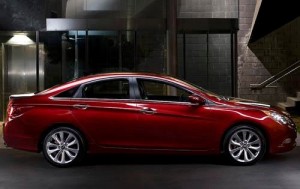 2011-2013 Hyundai Sonata – Maybe you're shuttling two grade-school children to and from school and making the mad dash to the office or home. The 2011 (fully redesigned) to 2013 Hyundai Sonata midsize family sedan, with its IIHS Top Safety Pick designation, comfortable and stylish cabin, top fuel economy and lengthy warranty may be enough to turn you into a Hyundai Sonata buyer. Pricing ranges from $12,988 (2011 Sonata SE) to $24,890 (2013 Sonata Limited 2.0T).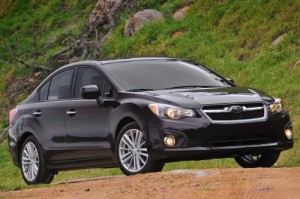 2011-2013 Subaru Impreza – Bad weather is no problem with the standard all-wheel drive capability in the 2011-2013 Subaru Impreza. Other features sure to please working parents are the Impreza's fun-to-drive nature, excellent rear visibility, and fuel economy that is among best in class at 27 mpg city/36 mpg highway. There are family-friendly optional features that include an organizing tray in the center storage box, and a two-prong outlet for the kids' games. The 2011-2013 Subaru Impreza has an IIHS Top Safety Pick status. Pricing ranges from $11,994 (2011 Impreza 2.5i) to around $42,914 (2013 Impreza STI).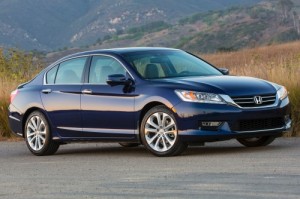 2013 Honda Accord – Completely redesigned, the 2013 Honda Accord midsize family sedan offers all the features working parents could want. Engine choices include those with highly frugal 27 mpg city/36 mpg highway). Also desirable is the long list of standard features: dual-zone climate control, Bluetooth connectivity and rearview camera. The 2013 Honda Accord earns the Top Safety Pick+ designation from the IIHS. Pricing ranges from $18,295 to $31,991.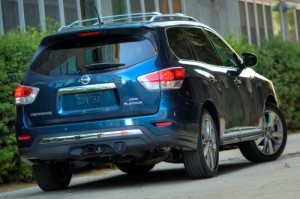 2013 Nissan Pathfinder – With its smooth handling and up to seven-passenger capability, the 2013 Nissan Pathfinder large crossover SUV offers working parents peace of mind, comfort, safety and convenience all in the same vehicle. Boasting plenty of nooks and crannies to store the kids' toys and other needed items working parents have to carry, the Pathfinder also has nifty sliding and reclining second-row seats. Pricing ranges from $19,999 Pathfinder S) to $37,000 (Pathfinder Platinum).
Search used cars for sale and find the best deals near you at iSeeCars.com.
To get a FREE iSeeCars VIN Report for a car, click here.