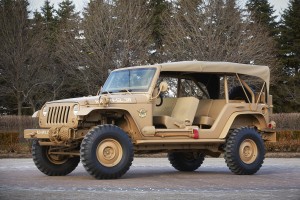 Whatever your area of interest concerning cars, there are countless opportunities to get in a little me-time at these top 2015 spring/summer events for auto enthusiasts. Be advised that some are right around the corner, while others will likely require a bit of clever calendar scheduling and arranging for travel and accommodations (not to mention spending money).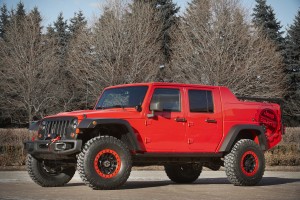 Moab Easter Jeep Safari – One of the biggest and most exciting events held in Moab, Utah each year is the Moab Easter Jeep Safari. This year's event, hosted by the Red Rock 4-Wheelers, a Moab-based club for off-road enthusiasts, takes place March 28-April 5. The eight new trails added last year are ready to rock again this year: The Pickle, Cameo Cliffs, Day Canyon Point, Deadman Point, Rusty Nail, Where Eagles Dare, Jax Trax and the addition of The Escalator to Hell's Revenge. Jeep will be showing off seven new concepts at this year's Moab Easter Jeep Safari.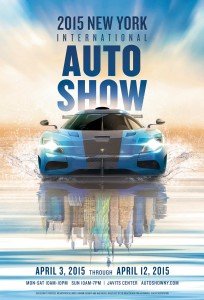 New York International Auto Show – The Big Apple is the place to be for the last big auto show this spring, the New York International Auto Show taking place April 3-12 at the Jacob Javits Convention Center in New York City. Prices for adults (age 13 and over) are $16, while children 12 and under are $7 and kids 2 and under are free.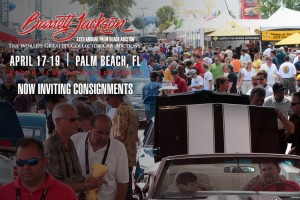 Barrett-Jackson 13th Annual Palm Beach Auction – Palm Beach, Florida is the location for the Barrett-Jackson 13th Annual Palm Beach Auction event to be held at the South Florida Fairgrounds in West Palm Beach. A three-day adult pass is $40; senior, military and student is $30 and kids $20. Tickets for the April 16 gala are $100 apiece.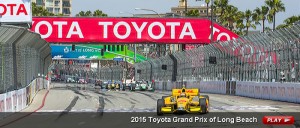 Toyota Grand Prix – From April 17-19 in Long Beach, California, the 41st Toyota Grand Prix of Long Beach will thrill spectators from far and wide. Seven racing events take place this weekend: Verizon IndyCar Series, Tequila Patron Sports Car Showcase featuring the TUDOR United SportsCar Championship, Pro/Celebrity Race, KMC Wheels Super Drift Challenge, Indy Lights presented by Cooper Tires, Pirelli World Challenge, and SPEED Energy Formula Off-Road Series. Tickets can be purchased online and range from $30-$77 for general admission (no reserved seating); $72-$135 for three-day reserved seating; Sunday-only reserved seats from $52-$83; $82 for Saturday reserved seat, adult-only admission. Also available online are tickets for paddock access, circuit parking, paddock club and hospitality club.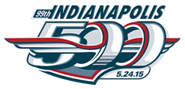 Indianapolis 500 – Sunday, May 24 is the date to circle on your calendar. That's when the 99th running of the Indianapolis 500 race takes place at the Indianapolis Motor Speedway. Reserved seat tickets, available online at the IMS website, start at $46, while general admission (with no grandstand access) if $40.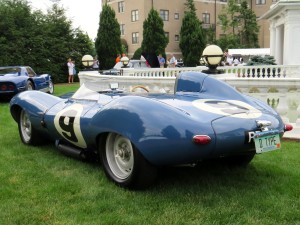 The Elegance at Hershey – It harkens to a bygone era, one of elegance and a fine appreciation of exquisite automobiles. The Elegance at Hershey continues this fine tradition June 12-14 at Hershey, Pennsylvania. This year's festivities begin with the Grand Ascent, a two-day vintage hill-climb expedition in the European tradition, sanctioned by the Vintage Sports Car Club of America (VSCCA). An Elegance Challenge and other events to be added will captivate attendees. There's also charity gala following the Grand Ascent on Saturday. Tickets are available online.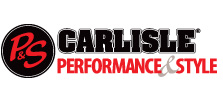 Carlisle Performance & Style – See the latest in motorsports trends at the Carlisle Performance & Style event July 17-19. The three-day event will feature "over 2,000 custom import tuners, stanced and slammed euros, modern domestics, mini-trucks, high-level builds" and much, much more. Adult ticket prices are $20 Saturday, $10 Sunday and $25 event pass.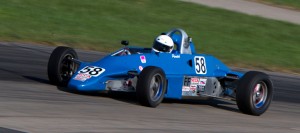 5th Annual Waterford Hills Vintage Races – Set in the rolling hills of Clarkston, Michigan is the 5th Annual Waterford Hills Vintage Races, set to take place July 25-26. Waterford Hills road racing is billed as "the best-kept secret in Southeast Michigan." For more information, visit their website.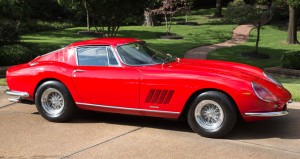 Rick Cole Monterey Auction – Held at the Marriott Hotel near Fisherman's Wharf in historic Monterey, California, the Rick Cole Monterey Auction beckons all bidders (and auto enthusiasts) to partake in the excitement from August 13-15. Among the 35 of the finest classic sports and racing cars will be the 1966 Ferrari 275 GTB/4. Register to bid or get more information here.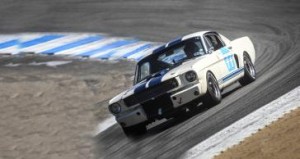 Rolex Monterey Motorsports Reunion – The largest event held during the famed Monterey Classic Car Week, the Rolex Monterey Motorsports Reunion takes place August 13-16 at Mazda Raceway Laguna Seca in Monterey, California. Approximately 550 of the world's best race cars are invited to compete based on their "authenticity, race provenance and period correctness." This year's featured marquee is the Shelby GT350 Mustang – 50th anniversary. More information on tickets and packages is available online, or call 831-242-8200.
Woodward Dream Cruise – The Motor City is host to the annual and much-attended Woodward Dream Cruise on August 15. The cruise takes place along 16 miles of Woodward Avenue, near Detroit, Michigan. Presenting sponsor is Chevrolet.

Pebble Beach Concours d'Elegance – The first event took place in 1950 and the Pebble Beach Concours d'Elegance is considered the premier event celebrating the automobile. Come August 18 on the Pebble Beach Golf Links, only the rarest and most beautiful automobiles will be displayed for connoisseurs to view and appreciate. General admission tickets for adults are $300 in advance ($350 on day of show) and children under 12 are free. Proceeds benefit more than 60 charitable organizations in Monterey (CA) County.
To be sure, this list is just a smattering of the many excellent events for auto enthusiasts – and those of us who are just looking for a great way to spend some quality time with other like-minded people this spring and summer looking at great cars.
Search used cars for sale and find the best deals near you at iSeeCars.com.
To get a FREE iSeeCars VIN Report for a car, click here.