Plunking down cash for the purchase or lease of a brand-new pickup may be the defining moment of getting into a new set of wheels, but where will the value of your truck stand at the end of five years? This is something that every new truck buyer should take into consideration – before driving off the dealer lot.
To help in this regard, Kelley Blue Book and by ALG each publishes their residual value awards every year. While their calculation methods differ slightly, consumers can get a pretty good idea of which trucks are likely to hold their value over time. Here, then, are the top 3 2013 trucks with the best resale value.
2013 Toyota Tacoma – Both Kelley Blue Book and ALG single out the 2013 Toyota Tacoma as the truck with the best resale value in the midsize truck category. The 2013 Tacoma is also number two on the Kelley Blue Book top 10 cars for best resale value. In fact, the Tacoma has been a KBB resale value award winner for the past 10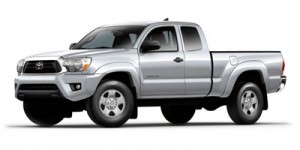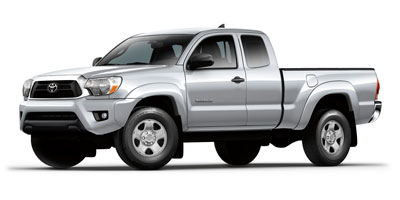 years, which is quite a record. The rugged Tacoma can handle off-road excursions with ease, thanks to its reinforced ladder frame, available locking rear differential and "generous" suspension travel, but it's equally at home on pavement. The versatile Tacoma can tow and haul more than some full-size trucks, but it is also much more nimble and agile. With more than two dozen available configurations, and pricing from about $18,000 to in the range of $37,000, the 2013 Toyota Tacoma boasts top-notch features, durability and award-winning resale value. How good? At 36 months, the Tacoma is projected to retain 70.3 percent of its original value. At the five-year mark, the Tacoma will still hold about 57.0 percent resale value.
2013 Honda Ridgeline – A five-passenger pickup with car-like ride, good handling and the fuel efficiency comparable to most midsize SUVs, the 2013 Honda Ridgeline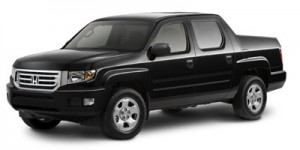 offers creature comforts and rugged durability galore. Basically, it's like an SUV with a cargo bed, albeit a smaller one than most trucks. The Ridgeline can't tow more than 5,000 pounds and isn't suited for serious off-roading, but the other features may outweigh those negatives. Starting MSRPs range from just over $30,000 to around $38,000. Three-year resale value is pegged by Kelley Blue Book at 56.5 percent original value, while the Ridgeline at 60 months should earn 43.0 percent resale value.

2013 Toyota Tundra – Among full-size pickup trucks, the 2013 Toyota Tundra shines in just about every aspect. It is tough, durable, dependable, good-looking,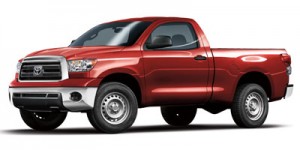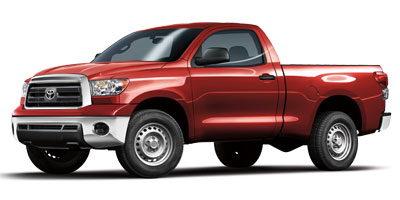 powerful and, properly equipped, can to up to 10,400 pounds. The Tundra is available in a trio of threes: three bed lengths, three cab sizes and three potent engines. Topping off all the niceties is the fact that the 2013 Tundra is the first full-size pickup truck to receive Top Safety Pick status from the Insurance Institute for Highway Safety (IIHS). Priced from about $26,000, the projected three-year resale value of the 2013 Toyota Tundra is 55.9 percent of original value. At 60 months, the resale value is still a very respectable 45.0 percent.
Search used cars for sale and find the best deals near you at iSeeCars.com.
To get a FREE iSeeCars VIN Report for a car, click here.