Buying a used car that's appropriately sized for short people can be a problem. For one thing, it's more than just having a tilt-and-telescoping steering wheel and adjustable seats. There are other factors to consider, including the placement of the center console, how supportive and comfortable the seats are, whether the driving position is comfortable, and how easy it is to get in and out of the vehicle. Furthermore, different stature drivers (and passengers) may find that not all vehicles purported to be good for short people will be right for them.
With this in mind, here are three used cars that automotive reviewers have tested and found to be good choices for short-statured people. Keep in mind that the only real way to know for sure if a particular car is the right "fit" is to get in it and drive it. In fact, drive several, even different trims of the same model.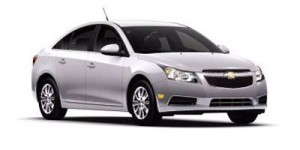 2011-2012 Chevrolet Cruze – Redesigned for 2011, the Chevrolet Cruze is a compact sedan with the interior roominess of a midsize sedan. The tilt-and-telescoping steering wheel has a generous adjustment range. Front seats are comfortable and firm with good lateral support. All trims have adjustments for seat height and tilt, while on the Cruze LT, they're power.
Other reasons for choosing the Chevy Cruze is its combination of athletic handling and comfortable and controlled ride. The cabin shows attention to detail and is extremely quiet.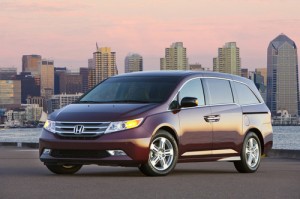 2011-2012 Honda Odyssey – Redesigned for the 2011 model year, the Honda Odyssey minivan is an excellent choice for a used vehicle for short people. Since short drivers often have a difficult time finding a comfortable driving position, one of the benefits of the Odyssey is the standard tilt-and-telescoping steering wheel and a power driver's seat in the base LX. The Odyssey EX adds a multi-adjustable second-row seat, while the EX-L has a standard power passenger front seat. Opting for the Odyssey Touring trim means the driver seat has memory setting functionality. A nice touch is the height-adjustable armrest on the driver's seat.
Visibility is also considered good out the front and to the sides of the Odyssey and pretty good in the rear, except for blind spots in the corners. Consumers looking for a standard rearview camera will find that in the 2013 Honda Odyssey (in all trims).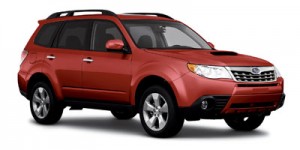 2011-2012 Subaru Forester XT – Although a substantially redesigned model is out in 2013, short consumers looking for a bargain on a compact SUV might do well to consider the Subaru Forester XT from the 2011 and 2012 model years. The driving position is roomy and there's plenty of seat travel and height adjustment to satisfy most drivers, including short ones. The XT trim has a tilt-and-telescopic steering wheel that permits fine-tuning of its position, while the lower trims have tilt-only.
The leather seats in the XT provide more support than seats in lower trims. XT also features power adjustment for lumbar and cushion tilt. Rear seats are roomy for adults and have supportive cushions.
Search used cars for sale and find the best deals near you at iSeeCars.com.
To get a FREE iSeeCars VIN Report for a car, click here.