Maybe you're among the many Americans who will drive the family car until the wheels nearly fall off. On the other hand, you may intend to purchase a new vehicle this year (2013) and intend to hold onto it as long as you can while still maintaining it to the best of your ability. You know how much your new car will cost you today, but do you have any idea what it will be worth five years ago?
It will pay you to know these things. Kelley Blue Book recently announced its top 10 list of cars with the best resale value and we've cut that list down to the top 5 2013 cars with the best resale value. Interestingly, only two that made the top 10 list were cars (the rest were SUVs/crossovers and one pickup).
2013 Toyota FJ Cruiser – With its rugged, somewhat retro design, and back-to-basics interior, the 2013 Toyota FJ Cruiser is built off the underpinnings of the last-generation Toyota 4Runner. Impressive off-road, its performance on the highway is just average. But the FJ Cruiser comes with a lot of standard features, many that you might not expect. MSRPs range from $26,880 to $28,470. As for the coveted resale value, the 2013 Toyota FJ Cruiser is projected to retain 76.0 percent of its original value at 36 months, while at 60 months, the estimate is 63.0 percent.
2013 Honda CR-V – Coming in at number four on the Kelley Blue Book list, the 2013 Honda CR-V compact crossover ranks pretty high on our list of the top 5 2013 cars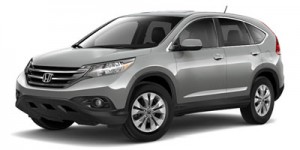 with the best resale value. Why? For one thing, it was completely redesigned last year and barrels into 2013 with a lot of satisfied customers. Boasting top safety ratings, comfortable seating and quiet ride, plus a great interior layout for cost-conscious families, the 2013 Honda CR-V is quite the bargain in this segment. Base MSRPs range from just under $23,000 to just over $30,000. At 36 months, the CR-V is expected to retain 64.7 percent resale value. At five years, it will still hold about 50.7 percent resale value.
2013 Porsche Cayenne – Available in five models, the 2013 Porsche Cayenne luxury crossover/SUV provides for everything from a basic family hauler to a sporty SUV.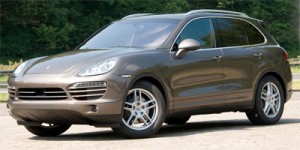 There's even a brand-new diesel. Luxury like this doesn't come cheap, though, with base MSRPs starting at just under $50,000 and quickly climbing after that. Of course, luxury amenities are included, at least the ones you'd expect for such a price, including Bluetooth, iPod/USB and more. Adding to this is the cachet of knowing that the Cayenne is the best-selling Porsche in the U.S. As for resale value, at 36 months, it's estimated to be 67.0 percent of original value; at the five-year mark, it's still a respectable 47.3 percent.
2013 Honda Civic – If it's a Honda, you know it's reliable and dependable. The 2013 Honda Civic compact sedan is all this and more. Besides, for 2013, the Civic is all-new – and looks gorgeous. Projected resale value for the Civic at 36 months is 62.5 percent, and at 60 months, it's 46.9 percent.
2013 Scion tC – With MSRPs from $18,745 to $22,865, the 2013 Scion tC is a sporty hatchback coupe that's frugal, handsome looking, and a strong performer for a front-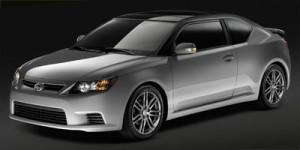 drive small car. Look for 60.0 percent resale value at the end of 36 months and 46.5 percent at the five-year mark.
Search used cars for sale and find the best deals near you at iSeeCars.com.
To get a FREE iSeeCars VIN Report for a car, click here.