Driving should be more than just getting from point A to point B. Buying a mid-priced car that looks and feels more like a luxury car is not only something to aspire to, it's also a definite possibility – especially with these top 5 2013 mid-priced cars. All but one (the 2013 Hyundai Sonata) are all-new this year.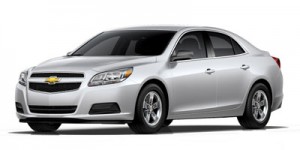 2013 Chevrolet Malibu – Chevrolet went to great lengths to add refinement, features and utility to its revamped 2013 Chevrolet Malibu midsize sedan. Adding exterior cues that resemble its siblings, the Chevy Camaro and Corvette, the all-new Malibu delivers high-quality and upscale design on the inside as well. The sedan is supremely quiet, handles extremely well, and gets impressive fuel economy. Available in standard, turbo and Eco versions, the 2013 Chevrolet Malibu is priced from around $22,000 for the base Malibu LS to around $34,000 for the fully-loaded turbocharged LTZ.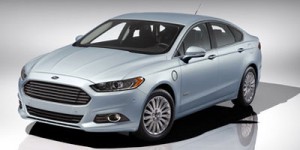 2013 Ford Fusion – Completely redesigned for 2013 inside and out and featuring high-tech safety equipment such as adaptive cruise control, the 2013 Ford Fusion midsize sedan is a value-oriented family car that has all the right touches (standard or available) to make it stand out in the class. From the base Fusion S, starting at around $22,500 to the loaded top-of-the-line Titanium, priced from around $39,500, the Ford Fusion is engaging to drive, boasts the highest fuel economy in its class, and, if the gasoline-powered version isn't to your liking, there's also the Fusion Hybrid and Fusion Energi plug-in hybrid to choose from.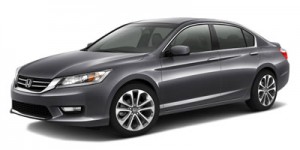 2013 Honda Accord – Sporting a fresh new design for 2013, all-new four-cylinder engine, updated V-6 engine, and continuously variable transmission (CVT), the Honda Accord, according to most automotive reviewers, manages to cover the all-important must-haves for a family sedan and still up the ante by providing more-than-expected features for the price. The Accord, overcoming criticism for its previous bland design, isn't all that bold in the new take, but it looks and feels more like an upscale car. Call it "nuanced refinement," or attention to detail, the result is a highly pleasing mid-priced car that delivers on the details. The entry-level Accord LX is well-equipped, starting at $22,470, and even the Accord Touring with V-6 engine, leather seats, moonroof, navigation and more, goes for around $34,000. A rearview camera is standard across the lineup.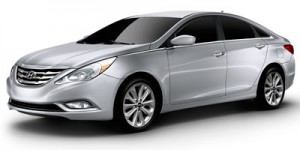 2013 Hyundai Sonata – From its flowing lines on the exterior to the well-crafted and well-laid-out interior design, the 2013 Hyundai Sonata looks much more expensive than it is. In fact, it looks like a luxury car, even though the Sonata GLS with manual transmission is priced from around $21,500 (automatic is $1,000 more). Hyundai is also known for equipping its products with a generous level of standard equipment, and the Sonata, for example, includes Hyundai's Blue Link infotainment and concierge service, Bluetooth, USB port with iPod connectivity. Heated front seats, generally the province of luxury makes, are standard on Sonata SE and Limited. Headroom and legroom are exceptional. The Sonata excels in nearly all areas, with excellent brakes and smooth handling even on uneven surfaces and along twisty roads.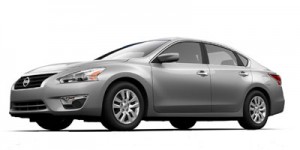 2013 Nissan Altima – The 2013 Nissan Altima enters its fifth generation sporting an all-new design, one that's garnering praise from auto critics and consumers alike. What's most impressive about the new Altima, however, is more than any single element. It's the overall package: refinement, fuel-efficiency, upscale look, sharp handling, energetic engines and a high-quality, well-crafted cabin. The Altima also boasts a quiet ride, comfortable seating (in the front, while the rear may feel a bit cramped for some) and user-friendly electronics. A rearview camera is standard across the lineup, and blind-spot monitoring, cross-traffic alert and lane-departure warning system are optional on the sedan. Pricing ranges from $21,760 for the Altima S to $30,560 on the 3.5 SL.
Bottom line: While automakers tend to go all-out with redesigns, no matter what the car looks like on the exterior and the interior, the only way to know if it feels as good as it looks is to get behind the wheel and take it for a good, long spin.
Search used cars for sale and find the best deals near you at iSeeCars.com.
To get a FREE iSeeCars VIN Report for a car, click here.