There are several types of SUVs out there nowadays: crossover SUVs, 3rd-Row SUVs, compact SUVs, monster SUVs that you almost have to jump into. There are several different classifications, sizes, and comfort levels. But which ones are the all-around best? Which ones have it all? Which ones can give you the comfortable, roomy seating as well as the power and extra hauling space? Which ones have the most gadgets and which ones are the best on gas? It's a tough choice with as wide as the array of SUV choices has become. There are a select few, however, who can cover quite a bit of ground in all areas. These are the SUVs that say it all, the ones who provide the comforts as well as the conveniences. These are the top 5 best new SUVs of the past couple years.
1. 2010-2011 Lincoln MKX 2011 MSRP: $39,995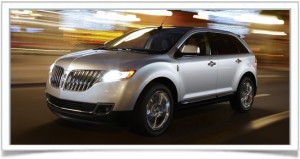 The standard by which all SUVs should be measured, this one packs it all in. With a 3.5L V6, it may seem like it would lack a little power – it doesn't. Smooth shifting and soft suspension provide one of the most luxurious rides in the business. Lincoln's sequential fuel induction also allows the MKX the be a little less greedy at the gas pump, rating at 18/25mpg (city/highway). You'll need at least ten minutes of sitting in this vehicle admiring the luxury and playing with all of the toys before you even start the engine to take it for a test drive. Be very careful, once you drive it, you may not have a choice but to buy it.
2. 2010-2011 Chevrolet Avalanche 2011 MSRP: $37,060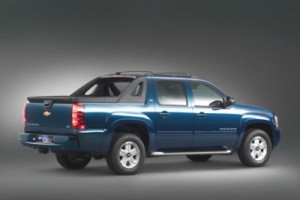 Is it a pickup? Is it an SUV? Is it a crossover? The argument will probably rage on for a very long time. What we do know is this: the Avalanche, technically classified as an SUV, has become one of the best driving vehicles on the road. Capable of switching between comfortable ride and outstanding hauling capacity, the Avalanche can provide the best of both worlds. There is no lack for power with Chevy's monster 5.3L V8 and it has the towing capacity of several in the line of pickups. This, coupled with its looks, may be feeding the argument of truck or SUV. Either way, you will get decent reliability and one of the best powertrain warranties in the business at 5 years/100,000 miles.
3. 2010-2011 Lexus GX 460 2011 MSRP: $53,220
The comfort of the GX 460 will have you worried about falling asleep at the wheel, until you actually drive it. Set aside the
fact that it's a truly luxurious vehicle with one of the best warranties around (4 years/ 50,000 miles), and the fact that it carries raw 4.6L V8 power, this Lexus is the standard by which the Lexus brand name should be judged. With a 7-seat capacity, it isn't quite as roomy in the rear end as some of its competitors, but what it lacks in space it makes up for in handling, ride, and options. Being a Lexus, it will pretty much do everything but your dishes.
4. 2010 Toyota Sequoia 2010 MSRP: $40,005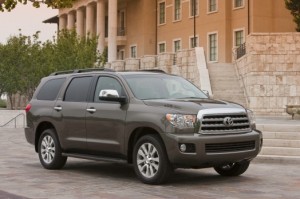 Something happened to the Toyota brand several years back. They switched from making very small, somewhat reliable cars, to developing and manufacturing one of the best pickup/SUV lines in the automotive market. The Sequoia could pass for a luxury vehicle based solely on ride and enjoyment of driving alone. Add the fact that it is one of roomiest SUVs being made, with arguably the most power, and you've got near perfection. Available in a variety of trim options, the Sequoia is another one of the big boys with fabulous towing capacity and interior space.
5. 2010-2011 Audi Q7 2011 MSRP: $47,725
This one may not look like much for the near $40K price tag, but Audi retains one of the highest resale values in the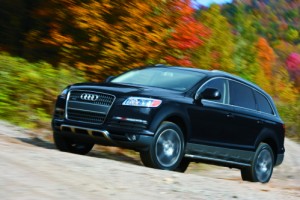 industry. It also prides itself on quality. The Q7 is no exception. Available as both an AWD with a 3.6L V6 engine and a 4.2L V8, it probably won't haul your 40-foot boat around, but it will provide one of the smoothest rides available. There are vehicles that are roomier, more powerful, and more spacious, but not one that combines them all like the Q7. Couple that with a 4 year/50,000 mile warranty and you'll be very happy with your purchase.
Search used cars for sale and find the best deals near you at iSeeCars.com.
To get a FREE iSeeCars VIN Report for a car, click here.