You'd think any list of favorite pickup trucks would be fairly basic, right?  After all, they consist of a cab, a box and bed-length. Of course, there are numerous possible configurations within these starting parameters, but a pickup truck is a pickup truck, so what's the big deal?
In the recent Consumer Reports annual owner satisfaction study, the automotive publication surveyed consumers about their top picks in pickup trucks, specifically which ones they were so enthusiastic about that they'd select them a repeat time.
Here, then, are the top 5 pickup trucks consumers say they'd buy again.
Chevrolet Silverado 2500 (turbodiesel) – 81 percent – Supremely capable, boasting a variety of configurations, the 2013 Chevrolet Silverado 2500HD is an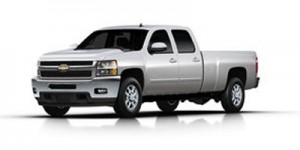 excellent choice for consumers who need to tow and go. With the optional turbocharged 6.6-liter diesel V-8, the Chevy Silverado 2500HD produces 397 horsepower and 765 pound-feet of torque – serious grunt to tow up to 17,800 pounds (with a fifth-wheel connection). Chevy Silverado HD trucks are designed for work and utility, but they're also available with a variety of creature comforts to make this big, burly truck a more forgiving ride.
GMC Sierra 2500 (turbodiesel) – 81 percent – Like its Chevy counterpart, the Silverado 2500HD, the 2013 GMC Sierra 2500HD shares the same basic architecture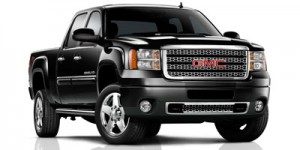 and powertrains, with the differences being styling, trim and packages. Noted for being more upscale than the Chevy, the GMC Sierra 2500HD with turbodiesel provides owners with a bit more luxury in the powerful brute.
Ford F-250 (turbodiesel) – 81 percent – With best-in-class 400 horsepower and an unsurpassed 800 pound-feet of torque, the 2013 Ford F-250 with 6.7-liter Power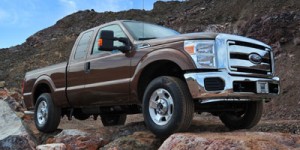 Stroke V8 turbo diesel engine is for those who do heavy-duty work out in the real world. From construction to towing and hauling to forestry to emergency response, there's nothing the Ford F-250 turbo diesel can't handle, properly equipped. Owners certainly think so, pledging to buy their Ford Super Duty all over again, given the opportunity.
Chevrolet Avalanche (V8) –81 percent – Blending the cargo-hauling attributes of a pickup with the people-toting capabilities of a full-size SUV, the Chevrolet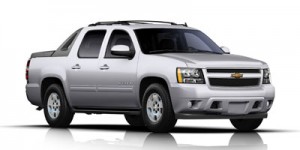 Avalanche, powered with the 320 horsepower 5.3-liter V8 engine is a unique truck that certainly isn't for everyone. But Avalanche owners rate their truck high enough that they'd buy it again, and that's saying quite a lot. Properly equipped, the Avalanche can tow up to 8,100 pounds.
Ford F-150 EcoBoost – 81 percent – EcoBoost-powered Ford F-150 pickup trucks now account for almost half of Ford's full-size truck sales. Owners tend to agree,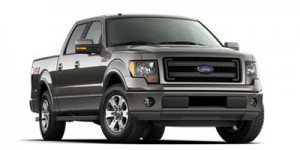 lauding the F-150 EcoBoost and saying it's a combination they'd eagerly snap up again. The 2013 Ford F-150 with EcoBoost V6 engine delivers 365 horsepower and 420 pound-feet of torque – and enables the highest towing limits in the F-150 lineup at 11,300 pounds. Pricing for the base 2013 Ford F-150 XL with standard 3.7-liter EcoBoost engine begins at $23,670 up to $34,700 for the XLT 4WD SuperCab. 
Search used cars for sale and find the best deals near you at iSeeCars.com.
To get a FREE iSeeCars VIN Report for a car, click here.