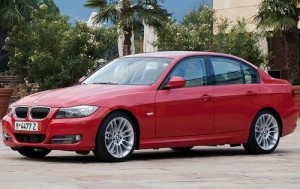 Spend a lot of time on the road, commuting, driving long distances on a regular basis? Being behind the wheel for hours can wreak havoc on your body as well as add to your stress level. While such highway driving time may be unavoidable, it can certainly be more pleasant if you drive a car that's best suited to long-distance travel.
Other considerations that need to be taken into account include fuel efficiency, safety, infotainment and other high-tech features. Here, then, is our list of the top five used cars for highway driving.
2009-2011 BMW 3-Series Diesel – Long considered a driver's car, the BMW 3-Series also ranks high in diesel form, especially for road warriors who want comfort, style, lots of luxury features and, of course, the BMW reputation for quality and reliability. Athletic handling and premium ride comfort are hallmarks of any Bimmer, and the diesel variants from 2009-2011 may be just the right used cars to look at for highway driving. While the brand-new turbocharged four-cylinder diesel engine in 2014 BMW 3-Series diesel models gets an estimated 45 mpg highway fuel economy, those from 2009-2011 still come in at a respectable 36 mpg on the highway. Look for pricing ranging from around $27,758 to $31,553.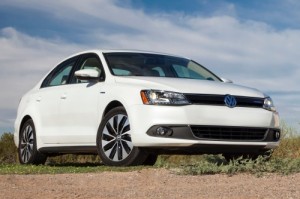 2013 Volkswagen Jetta Hybrid – Excellent fuel economy – up to 48 mpg highway – quick acceleration (for a hybrid), a spacious interior and a comfortable driving experience are characteristics you can count on in the 2013 Volkswagen Jetta Hybrid, an all-new midsize VW model for 2013. Offering the same independent rear suspension as the Jetta GL, the Jetta Hybrid feels planted and expertly balanced when traversing long, sweeping curves. Pricing used ranges from $22,495 to around $24,599.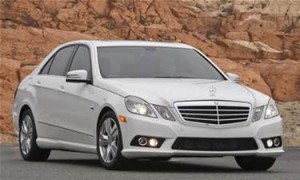 2011-2013 Mercedes-Benz E-Class Diesel – Although the midsize luxury Mercedes-Benz E-Class was completely redesigned for 2010, it wasn't until 2011 that the turbocharged diesel E350 Bluetec was offered. What Mercedes-Benz E350 Bluetec buyers can expect is the marque's vaultlike solidity, impressive fuel economy (45 mpg highway), performance, luxury, safety and prestige. In short, you can't go wrong choosing a 'Benz E-Class diesel for highway driving. As for pricing, check listings in the range of $34,995 to $40,888.
2013 Ford Fusion Hybrid – Redesign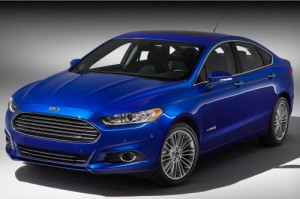 ed for 2013, the Ford Fusion Hybrid delivers outstanding highway fuel economy of 47 mpg in both city and highway driving. Available in a single trim level, the Fusion Hybrid provides a fun-to-drive experience that's uncommon in a hybrid, especially a midsize, affordable one. The interior is slightly roomier than the model it replaced as well, making for more driver and passenger comfort. Key features available to make highway driving safer and more enjoyable include adaptive cruise control, automated parking assist, blind-spot detection, and the latest MyFordTouch with customizable touchscreen display. Pricing on the used market can range from $22,995 to $26,998.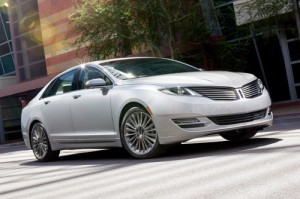 2013 Lincoln MKZ Hybrid – With its classy and comfortable interior that's easy to sit in for long stretches of highway driving, the redesigned 2013 Lincoln MKZ Hybrid offers buyers looking for a little more luxury in a midsize car without paying luxury car prices a reasonable alternative. City/highway fuel economy is 45 mpg. As for prices, check them out in the area of $34,995.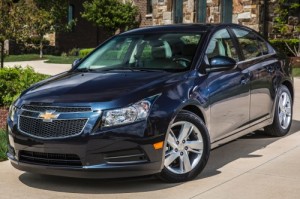 If a new car is more to your liking, other top cars for highway driving to consider include the new-for-2014 Chevrolet Cruze diesel, and the 2014 Honda Accord Hybrid and Accord Plug-In Hybrid.
Search used cars for sale and find the best deals near you at iSeeCars.com.
To get a FREE iSeeCars VIN Report for a car, click here.