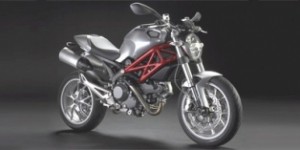 When riding on the open road beckons, what better way to do it than on a motorcycle? If you're not interested in plunking down the equivalent of a midsize car for a brand-new ride, however, maybe scouring the used motorcycle market might be more to your liking.
Of course, any top five list of used motorcycles is going to be a mixed bag, unless it's specifically devoted to a certain type of bike. Here, we look at the best of the best in several categories, from cruiser to sportbike. Surely there's one that will spark your interest. Get out there and check them out.
2009 Ducati Monster 1100 – When new, a review of the 2009 Ducati Monster 1100 in Motorcycle.com called it a "real" motorcycle, hailing the ride as "relatively painless for a machine with this much sporting potential." In addition, reviewers found it far beyond fuctional, with a  real "charisma" and "honest but visceral motorcycle charm." Now that the Ducati has a few years on it, sharp-eyed shoppers can likely negotiate a good deal on a 2009 for around $7,760, according to NADAGuides.com.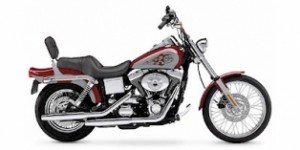 2004 Harley-Davidson Dyna Glide Wide Glide – Among the many Harley-Davidson Dyna chassis series motorcycles, the 2004 Harley-Davidson Dyna Glide is considered a better-than-average bike that nicely bridges the gap between Harley's larger and smaller bikes. It's comparatively low seat height, comfortable ride, trademark V-twin engine and classic styling make the 2004 Dyna Glide a vintage Harley-Davidson motorcycle. Kelley Blue Book lists an excellent condition 2004 as $8,250 suggested retail value.
2012 Harley-Davidson Sportster 1200 – If you really want to cruise and tour, the Harley-Davidson Sportster 1200, according to reviews, gives new pleasure to taking corners and curves – especially on those long and winding roads. While there are certainly Sportster 1200s out there that exceed the $10,000 price bogey in this piece, if you scour the listings and find a dealer or private party you trust, you should be able to snag a late-model one for around $8,777 or so.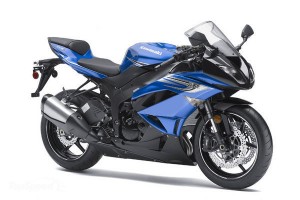 2011 Kawasaki Ninja ZX-6R – Described as one of the finest superbikes on the market in 2011, the Kawasaki Ninja ZX-6R offers sleek styling, top-notch technology and a racing tradition. NADAGuides.com lists the average retail price at $8,630, but some are as low as $7,000.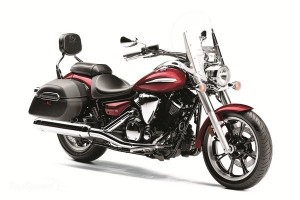 2011 Yamaha V Star 950 Tourer – From its classic looks, powerful engine and excellent handling, the 2011 Yamaha V Star 950 Tourer could be everything you're looking for in a middleweight cruiser – without breaking the bank. Check out used listings ranging from about $7,495 to $7,899.
What about Honda Gold Wing, BMW K1200, Kawasaki Vulcan, Triumph Bonneville T100, Moto Guzzi and others? You might find some under $10,000 to suit your needs, but a little legwork and some negotiating is likely in order – depending, of course, on the year, make,  model, mileage and condition.
Search used cars for sale and find the best deals near you at iSeeCars.com.
To get a FREE iSeeCars VIN Report for a car, click here.