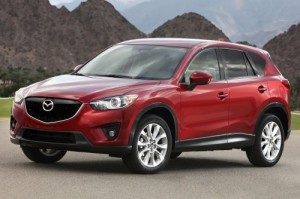 It may seem slightly incongruous, but SUVs can have good gas mileage, relatively speaking. No, they aren't going to be as fuel-efficient as compact cars in terms of how many miles per gallon you'll be able to squeeze out of them, but with an SUV you get more utility, likely more passenger space and cargo room.
Still, with the growing number of SUVs on the market, it can be daunting to find the ones that really stand out, gas mileage-wise, among the used SUVs for sale. Here are some of the used SUVs with the best gas mileage we've found. Of course, how you drive, when and where, and how many people or how much cargo you're carrying will also factor into the kind of gas mileage you get. Note these are all compacts and none are hybrids (which, of course, may achieve higher gas mileage).
2013 Mazda CX-5 – All-new last year, the 2013 Mazda CX-5 compact crossover SUV seats five passengers, offers sporty driving and great fuel efficiency from its 155-horsepower 2.0-liter four-cylinder engine mated to either a six-speed manual or six-speed automatic transmission. EPA-estimated fuel economy is 26 mpg city/35 mpg highway/29 mpg combined in two-wheel drive with manual, 26/32/29 mpg with automatic. In four-wheel drive configuration the numbers are 25/31/28 mpg with automatic. Available in base, Sport, Touring and Grand Touring, look for used prices ranging from around $9,950 (base) to $26,988 (Grand Touring).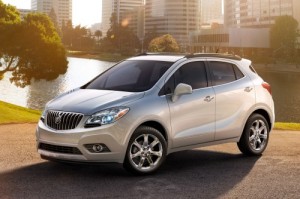 2013 Buick Encore – An upscale, yet affordable small crossover SUV, the 2013 Buick Encore has a lot to like: comfortable ride, high-quality interior, high fuel economy and reasonable price. The Encore was an all-new offering for the 2013 model year and now that the compact luxury SUV is in its second year, may prove a good bargain for used-car shoppers. Available in four trim levels, base, Encore with convenience group, and Encore with leather, and Encore with premium, the 2013 Encore is powered by a 148-horsepower 1.4 liter turbocharged four-cylinder engine mated to a six-speed automatic transmission. Front- and AWD are available. Fuel economy is 25/33/28 mpg in FWD and 23/30/26 mpg with AWD. Pricing ranges from around $21,959 to $28,000.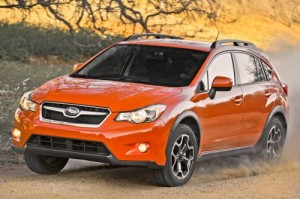 2013 Subaru XV Crosstrek – With standard all-wheel drive, the 2013 Subaru XV Crosstrek, an all-new model, is supremely capable on- or off-road. Based on the Impreza platform, the compact crossover SUV has a spacious interior, good cargo space and excellent fuel economy. Powered by a 148-horsepower 2.0-liter Boxer four-cylinder engine, the XV Crosstrek has a five-speed manual transmission standard. Optional on Premium and standard on Limited is a CVT coupled with a different AWD system. Fuel economy is 25/33/28 mpg with CVT and 23/30/26 mpg with manual. Look for pricing in the range of $22,700 to $26,400.
2013 Mercedes-Benz GLK250 Bluetec 4Matic – Rock-solid construction, sophisticated ride and all the required luxury touches mark the 2013 Mercedes-Benz GLK250 Bluetec 4Matic compact luxury SUV. Pricier than other models, the GLK250 Bluetec nonetheless provides just what certain discerning buyers want. It's also quite fuel efficient, delivering an EPA-estimated 24/33/28 mpg from its 200-horsepower 2.0-liter turbocharged diesel engine paired with 7-speed automatic transmission and standard AWD. Pricing is a bit steep, ranging in the vicinity of $41,500 to $47,100.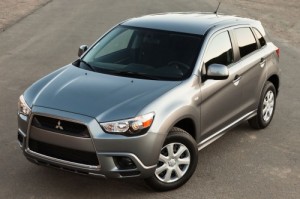 2013 Mitsubishi Outlander Sport – Receiving updated exterior styling for 2013, the Mitsubishi Outlander Sport small crossover SUV seats five but has somewhat less interior space than some competitors. It's the little brother to the larger, 7-passenger Mitsubishi Outlander. In the Outlander Sport, available in base ES and uplevel SE, power comes from a 148-horsepower 2.0-liter four-cylinder engine matched with a five-speed manual transmission. Optional in base and standard in LE is a continuously variable transmission (CVT). Front-wheel drive (FWD) is standard and all-wheel drive (AWD) is available in both trims. Fuel economy is estimated at 25/31/27 mpg with CVT and FWD, while the manual gets 24/30/26 mpg and AWD earns 24/29/26 mpg. Pricing ranges from $17,349 to around $23,900.
Search used cars for sale and find the best deals near you at iSeeCars.com.
To get a FREE iSeeCars VIN Report for a car, click here.