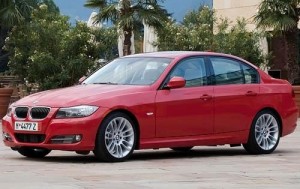 With gas prices fluctuating and bound to creep up for the summer driving season, there's more reason than ever to look for highly fuel-efficient cars that meet your needs. Diesel-powered cars may be the right choice, particularly these six used diesel cars we found under $20,000.
Check them out and see what you think.
2009-2010 BMW 335d – For an entry-level luxury sedan with unmatched ride and handling balance, fuel-efficient diesel engine, and high quality cabin, there's nothing quite like the 2009-2010 BMW 335d sedan. The 335d boasts a 265-horsepower 3.0-liter twin-turbocharged diesel inline-six that produces a massive 425 pound-feet of torque. A six-speed automatic transmission is standard. Zero to 60 mph is an impressive 5.9 seconds and EPA-estimated fuel economy is 23 mpg city/36 mpg highway/27 mpg combined. In the used car market, check out BMW 335d models ranging from $17,987 to $19,980.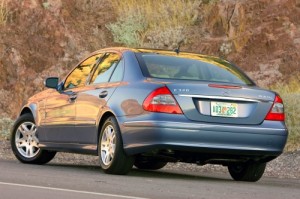 2007 Mercedes-Benz E-Class – You'll have to go back a few years to find a used Mercedes-Benz diesel-powered sedan for under $20K, but 2007 seems to be the one to look for. The five-passenger rear-wheel drive luxury vehicle is powered by a 208-horsepower E320 Bluetec 3.0-liter V6 turbodiesel paired with a seven-speed automatic. Fuel economy is an estimated 23 mpg city/32 mpg highway. Combine excellent driving dynamics, a plethora of safety and luxury features and unique Benz style and the E-Class Bluetec diesel must be seen to be appreciated. Pricing may be in the area of $15,900 and higher.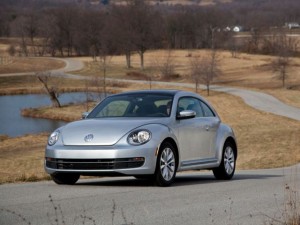 2009-2013 Volkswagen Jetta TDI – Roomy and quite efficient, the diesel-powered Volkswagen Jetta also has a spacious interior and trunk, smooth ride quality and four-wheel disc brakes. Negatives have to be some of the hard-touch plastic materials in the cabin. Jetta TDI is powered by a 140-horsepower 2.0-liter diesel inline four-cylinder engine paired with six-speed manual standard or optional six-speed dual-clutch automated manual. Fuel economy is an excellent 30/42/34 mpg. Pricing ranges from $15,988 to $19,994.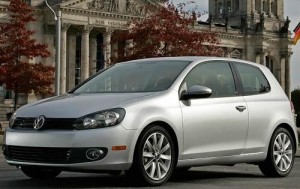 2011 Volkswagen Golf TDI – It stands out for its refinement, premium interior, easy-to-load cargo area due to the hatchback, and impressive fuel economy up to 42 mpg highway. These are stellar attributes of the 2011 Volkswagen Golf TDI. The Golf is powered by a 140-horsepower 2.0-liter four-cylinder turbodiesel engine matched with a six-speed manual transmission or optional six-speed dual-clutch automated manual (DSG). The car puts out an impressive 236 pound-feet of torque. Pricing ranges from $15,998 to around $19,888.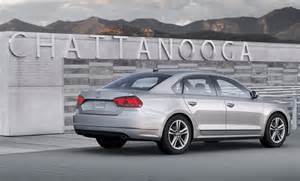 2012 Volkswagen Passat TDI – The midsize 2012 Volkswagen Passat TDI is a roomy family sedan that was redesigned for the 2012 model year. In diesel form, the Passat is also very fuel efficient. The 2.0-liter turbodiesel four-cylinder engine produces 140 horsepower and 236 pound-feet of torque. EPA estimated fuel economy is 31 mpg city/43 mpg highway and 35 mpg combined with manual transmission and 30/40/34 with six-speed automated manual transmission. Other pluses include upscale cabin, many features standard, and refined ride. What isn't so great is that it will likely be hard to find a Passat TDI under $20,000, as they are few and far between. You might be able to whittle down the price, but look for them more in the area of $21,000-$23,000.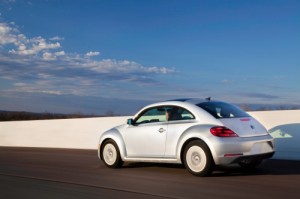 2013 Volkswagen Beetle TDI – New for 2013 is a turbodiesel for the 2013 Volkswagen Beetle. Called the Beetle TDI, the diesel is a 140-horsepower 2.0-liter engine mated with either a six-speed manual or six-speed DSG automatic transmission. Fuel economy is estimated at 28/41/32 mpg for the manual, 29/39/32 mpg for the DSG. What about price? Check out the 2013 Volkswagen Beetle TDI available used from $18,988.
Search used cars for sale and find the best deals near you at iSeeCars.com.
To get a FREE iSeeCars VIN Report for a car, click here.