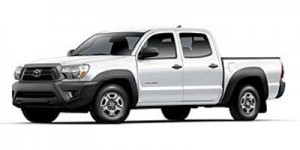 A fuel-efficient used truck is not a figment of the imagination. The fact is, there are trucks that do offer good fuel economy for their class, although performance and payload may suffer in comparison to larger and more fuel-thirsty counterparts.
The ranks have thinned a bit with the demise of the Ford Ranger, and newer versions of the Chevrolet Colorado and GMC Canyon may be price-prohibitive. Nevertheless, if you're looking for a good used truck that's high on fuel economy, check out these six – and make your best deal.
2013 Toyota Tacoma – Powered by a 2.7-liter four-cylinder engine paired with a five-speed manual transmission, the 2013 Toyota Tacoma midsize truck in two-wheel drive configuration has arguably the best fuel economy of any truck in its class. EPA-estimated at 21 mpg city/25 mpg highway and 23 mpg combined, the Toyota Tacoma is a good-looking, although not fancy, capable and comfortably-driving truck you'd be proud to own. Used pricing ranges from around $19,300 to $22,995 for the base four-cylinder Tacoma.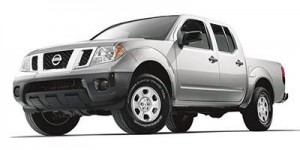 2013 Nissan Frontier – Another midsize truck, the 2013 Nissan Frontier is powered by a 2.5-liter four-cylinder engine mated with a five-speed manual transmission. Fuel economy is rated 19 mpg city/23 mpg highway/21 mpg combined. The Frontier is considered nimble and capable for its size. Entry-level S trim is fairly bare bones, but a step up to SV trim nets a bit more creature-comforts. Prices for 2013 Nissan Frontier range from around $18,900 to $24,995.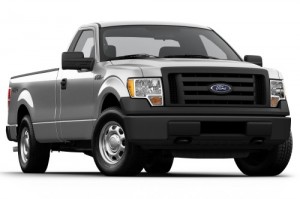 2013 Ford F-150 FFV – Moving up to the full-size truck category, there's no denying that the Ford F-150 is big, brawny and totally capable. In FFV (flex-fuel vehicle) trim, the 2013 Ford F-150 is powered by a 3.7-liter six-cylinder engine matched with a six-speed automatic transmission. The EPA estimates fuel economy in this F-150 at 17 mpg city/23 mpg highway/19 mpg combined using regular gasoline. On E85, the numbers are 12 mpg city/17 mpg highway/14 mpg combined. Pricing may be in the $25,000-$27,000 range (or higher), as this FFV engine is available on XL, STX and XLT trim.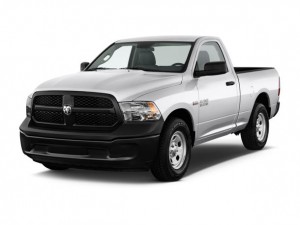 2013 Ram 1500 HFE – Truck buyers who hanker for a Ram won't be disappointed with the EPA-estimated 18 mpg city/25 mpg highway/21 mpg combined fuel economy in the 20113 Ram 1500 HFE. This fuel economy comes as a result of the new 3.6-liter V6 engine and HFE (high fuel economy) package that includes auto stop/start, a 3.21:1 rear axle ratio. Look for pricing in the range of $21,000-$23,999.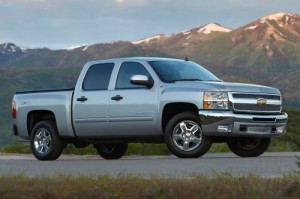 2013 Chevrolet Silverado 1500 Hybrid – In either two- or four-wheel drive, the 2013 Chevrolet Silverado 1500 Hybrid earns a very respectable 20 mpg city/23 mpg highway/21 mpg combined fuel economy, according to EPA estimates. The Silverado Hybrid is powered by a 6.0-liter V8 engine supplemented by two 60-kilowatt electric motors supplied by a nickel-metal hydride battery pack under the rear seat. The powerplant is paired with an automatic transmission with variable gear ratios. Towing capacity is limited to 6,100 pounds. Used 2013 Chevy Silverado 1500 Hybrid models, though, are hard to find.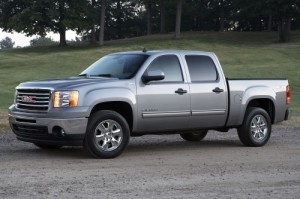 2013 GMC Sierra 1500 Hybrid – Like its Chevrolet Silverado 1500 Hybrid sibling, the 2013 GMC Sierra 1500 Hybrid boasts excellent (for a full-size truck) fuel economy of 20 mpg city/23 mpg highway/21 mpg combined. The Sierra Hybrid is powered by the same engine/transmission as the Chevy Silverado Hybrid. As hard to find as the Chevy Silverado Hybrid, pricing on the GMC Sierra Hybrid will also likely be a bit higher.
Search used cars for sale and find the best deals near you at iSeeCars.com.
To get a FREE iSeeCars VIN Report for a car, click here.