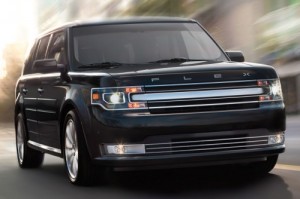 If your feet can't reach the pedals or the seat doesn't adjust so that you can easily navigate the accelerator and brake, you may be in the wrong vehicle. Drivers of a somewhat shorter stature may have difficulty finding a vehicle that meets their needs, particularly if they're looking for an SUV.
We've scoured the market for used SUVs, poring over specifications and reading reviews from consumers of all shapes and sizes and came up with the following list of the top six used SUVs for shorter drivers. Bear in mind that some offer highly-adjustable seats, adjustable pedals and other options to make it easier for different-size drivers to use the same vehicle. After all, there is usually more than just one driver in a household and driving needs are often shared.
2010-2013 Ford Flex – Known for its low step-in height, along with numerous other features that are quite accommodating to drivers of a shorter stature, the 2010-2013 Ford Flex seven-passenger full-size crossover SUV features a tilt-and-telescoping steering wheel. Thanks to a mild refresh in 2013, the Flex added a slew of new features, either standard or optional, including automated parallel parking assist, blind spot monitoring, adaptive cruise control, and more. Check out prices ranging from around $12,990 to $38,500.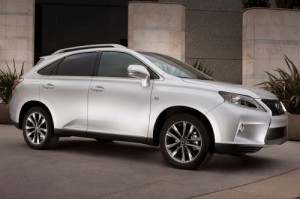 2010-2013 Lexus RX – A midsize luxury crossover SUV, the Lexus RX 350 comfortably seats five passengers, offers plenty of standard and available features, is an easy-to-drive and easy-to-maneuver vehicle for shorter drivers. Eight-way power front seats with two-way adjustable lumbar and leather-wrapped power tilt-and-telescoping steering wheel are standard. Pricing ranges from $23,000 to $47,300.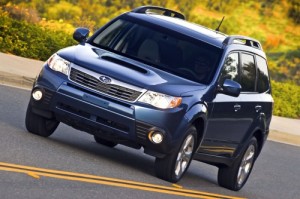 2009-2013 Subaru Forester – Although the 2014 redesign made the Subaru Forester larger, roomier and less wagon-like, the 2009 through 2013 models are excellent choices for short drivers looking for an accommodating five-passenger compact crossover SUV. Base model includes a height-adjustable driver's seat, while higher trims include tilt-and-telescoping steering wheel and eight-way power driver's seat plus two-way lumbar. Controls are straightforward and easy to access and outward visibility is good. Pricing ranges from $9,993 to $25,000.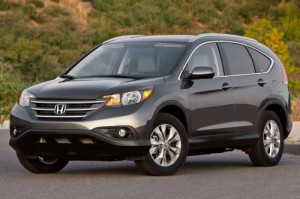 2012-2013 Honda CR-V – Redesigned for 2012, the Honda CR-V is a five-passenger compact crossover SUV that veers more on the midsize in terms of roominess. Key features appropriate for short drivers include tilt-and-telescoping steering wheel, driver seat height adjustment, and comfortable, supportive seats. Pricing ranges from $17,493 to around $27,000.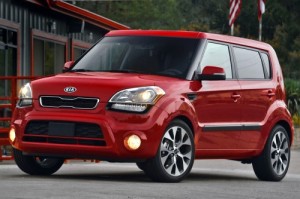 2010-2013 Kia Soul – Call it a tall wagon, a hatchback, or compact crossover SUV, the Kia Soul has a lot to offer short drivers. First, there's the expansive greenhouse, making outward visibility extremely, well, visible. Next, there's a comfortable and roomy cabin that suits both shorter and taller drivers equally well. Tilt-and-telescoping steering wheel, user-friendly high-tech features, and other neat-to-have standard and optional items make driving much more accommodating for short drivers. Check out prices ranging from $7,991 to $21,998.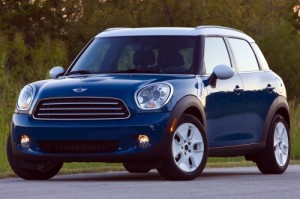 2011-2013 Mini Cooper Countryman – Fans of the unique styling and agile handling of the Mini Cooper may find a lot to like in the brand's compact SUV, the Mini Cooper Countryman that debuted for the 2011 model year. Although it seats just four passengers, the Countryman, at 5.5-inches longer than the next-longest Mini, the Clubman, retains its fun-to-drive character, has four doors, a truly adult-friendly back seat, and a cargo area nearly twice the size of the Cooper hatchback. Standard height-adjustable driver's seat, adjustable steering and throttle settings, and leather-wrapped tilt-and-telescoping steering wheel aid the shorter stature driver. Pricing ranges from $16,900 to $31,977.
Search used cars for sale and find the best deals near you at iSeeCars.com.
To get a FREE iSeeCars VIN Report for a car, click here.