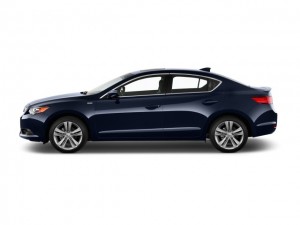 If you're looking for a hybrid car and don't want to pay the prices that new ones are fetching, you might consider checking out some of the very good used hybrid cars currently on the market. These top seven used hybrid cars are under $30,000.
2013 Acura ILX Hybrid – Although based on the Honda Civic platform, the 2013 Acura ILX Hybrid is a balanced, high-quality, entry-level compact luxury hybrid that is also surprisingly fun to drive. EPA-estimated fuel economy is 39 mpg city/38 mpg highway, fairly good for a hybrid. Luxurious cabin that's roomy, decent storage (10 cubic feet in the Hybrid, due to the battery pack placed behind the rear seats), and a nice features list as standard equipment are other pluses. Pricing for used 2013 Acura ILX Hybrid models should be in the range of $23,090.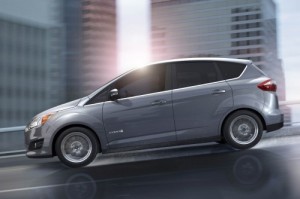 2013 Ford C-Max Hybrid – Debuting for the 2013 model year, the Ford C-Max Hybrid, the first real competitor to the Toyota Prius, offers an interesting alternative to compact wagons, crossovers, hybrids and even minivans. The C-Max Hybrid combines elements of all four and comes out a winner in most respects. Along with superb gas mileage, the C-Max Hybrid boasts a high-quality, stylish interior, responsive ride and handling, quick acceleration and long features list. Cargo space, however, is less than some rivals and braking distance is longer. Look for used pricing between $18,999 and $26,990 (although some may command higher prices).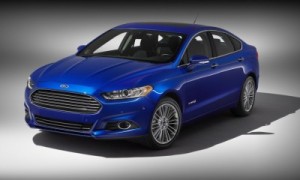 2010-2013 Ford Fusion Hybrid – The midsize Ford Fusion Hybrid is considered more fun to drive than some competitive midsize sedans. In addition to stellar fuel economy, stylish good looks, an inviting and slightly roomier interior (on the redesigned 2013 model), this is one hybrid car that definitely should be on your consideration list. As for pricing, used Ford Fusion prices range from $12,460 (for a 2010 model) to around $26,991 for a 2013.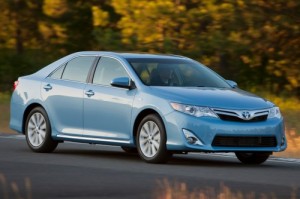 2012-2013 Toyota Camry Hybrid – The second-generation Toyota Camry Hybrid, debuting in 2012, proves that driving a hybrid car doesn't have to be boring. Along with EPA-estimated 43 mpg city/39 mpg highway/41 mpg combined fuel economy, the Camry Hybrid, like the gasoline version, offers a roomier interior, better outward visibility, better power, well-placed controls and more electronics features. Pricing for used Camry Hybrid sedans ranges from $14,991 to $29,490 (although higher in certain areas of the country).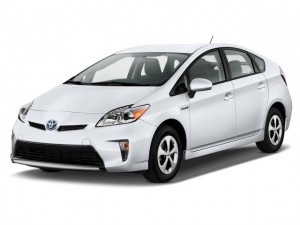 2010-2013 Toyota Prius – Considered the standard-bearer in the hybrid car field, the Toyota Prius, now in its third generation (that debuted in the 2010 model year), offers a good value for consumers looking for a reasonably priced hybrid car to meet their transportation needs. Note that 2010 and 2011 models don't offer some features of the more current Toyota Prius, including the Entune smartphone integration system and power front seats. Still, at starting prices ranging from $13,999 for a 2010 Toyota Prius to around $23,000 (for a 2013 model), the tradeoff may be worth it.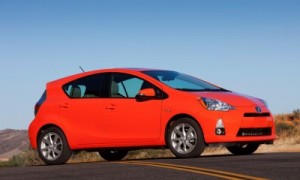 2012-2013 Toyota Prius C – With good front brakes, an EPA-estimated 50 mpg combined fuel economy rating, nice space inside, although it's the smallest of the Toyota Prius models, the Toyota Prius C five-door hatchback, introduced in 2012, offers just the right amount of hybrid for some consumers. Pricing is certainly affordable, ranging from around $16,977 to around $22,888.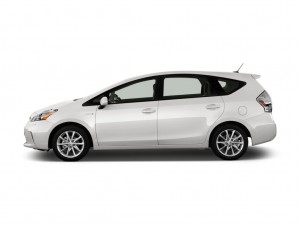 2012-2013 Toyota Prius V – Expanding the Prius family in 2012 to include a hybrid wagon, Toyota wanted to cover as many bases with its hybrid offerings as possible. The 2012 and 2013 Toyota Prius V, based on the Prius hatchback, offers considerably more space than its older sibling and thus more practicality, although it's no more fuel efficient and may not be as fun to drive. Pricing is from about $22,700 to $24,988, depending on year, features and options, location, mileage and condition.
Search used cars for sale and find the best deals near you at iSeeCars.com.
To get a FREE iSeeCars VIN Report for a car, click here.